Getting Naked… Again | New Urban Decay Naked Reloaded Palette Review
In late 2018 Urban Decay did something most brands wouldn't dream of; They discontinued their cult classic, best selling product, the Naked Palette. It wasn't a surprise that the new Naked Reloaded Palette was just around the corner!
Urban Decay's original Naked Palette caused a fury in the beauty community unlike few other products ever have.
Who would have thought a palette full of browns and golds, seemly boring yet incredibly wearable, would have ever created such a massive trend?!
Not only did other brands follow suit, but Urban Decay themselves did what any brand would do, and launched multiple different versions in the years following.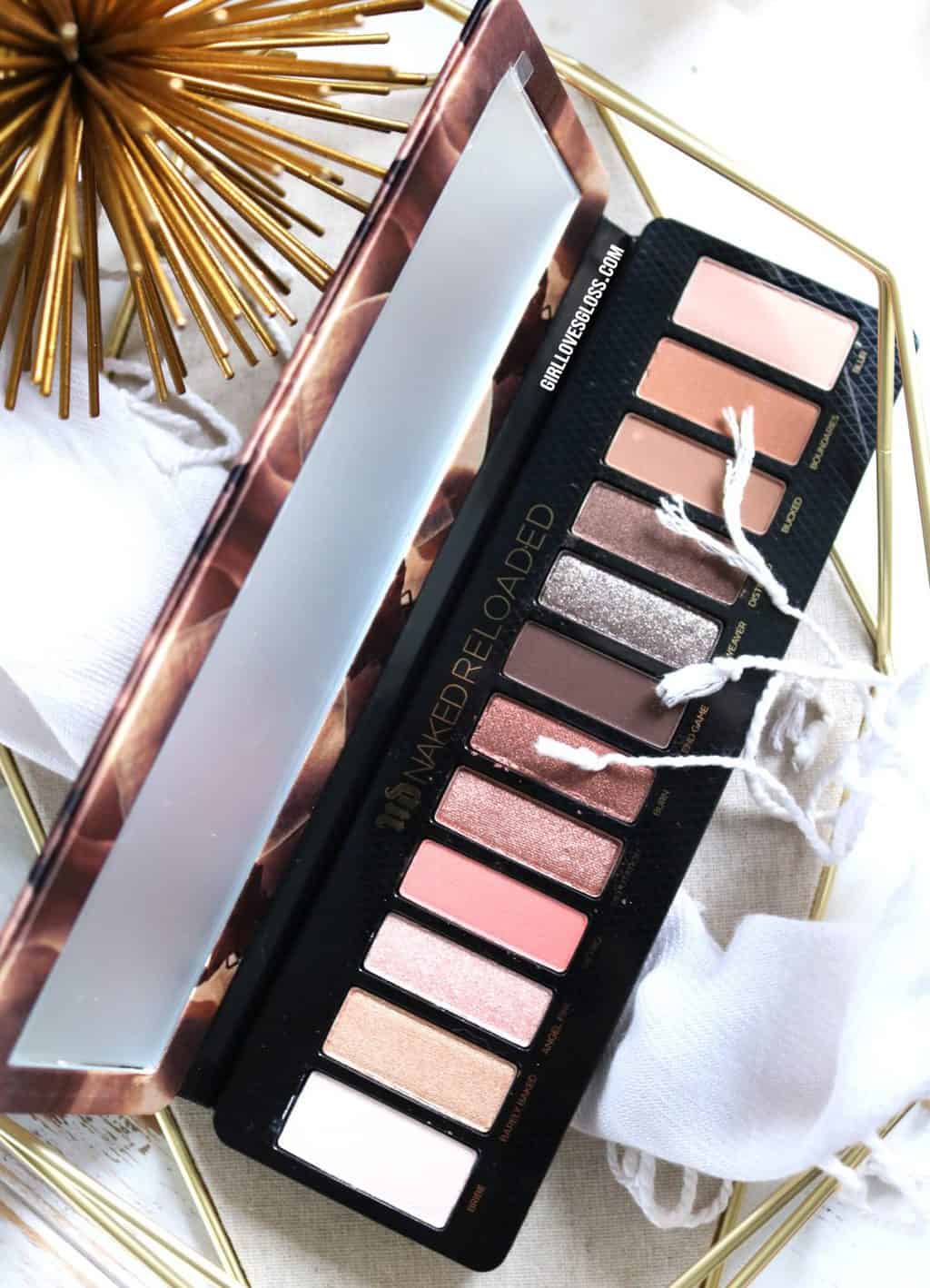 It wasn't a surprise to me that the Urban Decay Naked Reloaded Palette would be in the pipeline when they retired the original Naked, but I was surprised to see the shade selection!
The original palette didn't float my boat as much as others; I found it brassy and too golden for my skin tone.
Naked Reloaded, however, is significantly easier to wear in my opinion. It's still a warm leaning palette, but with softer brown and rosy hues.
Urban Decay Naked Reloaded Eyeshadow Palette Review
---
Available at Sephora | Urban Decay
What it is: "A reinvention of the original Naked Palette, featuring 11 all-new shades—and the return of one cult-favourite. Urban Decay changed the game with the original Naked Palette—now it's time to rethink neutral with the Naked Reloaded Palette. These 12 universal eyeshadows are flattering for any age, gender, and skin tone. The four outer pans are bigger, and feature the shades you'll use the most. A bright peach hue stands out among warm and cool mattes, metallics, and iridescent micro-shimmers." – Sephora
Worth noting: Free of sulfates SLS and SLES, parabens, and phthalates. Cruelty-free.
The Packaging: Unlike any of the other Naked palettes, Reloaded is in a fabric upholstered case.
Personally, I love that they opted for a slimmer package sans brush; I never use the brushes in these palettes and find them too stiff for the soft nature of the powders.
Originally I'd worried about how durable the palette would be, but upon taking it away with me for the weekend and my one-year-old dropping it on the floor, I am thrilled to say it held up just fine!
The only other concern I would have is how grubby it might get over time, but this seems to be a trend with brands.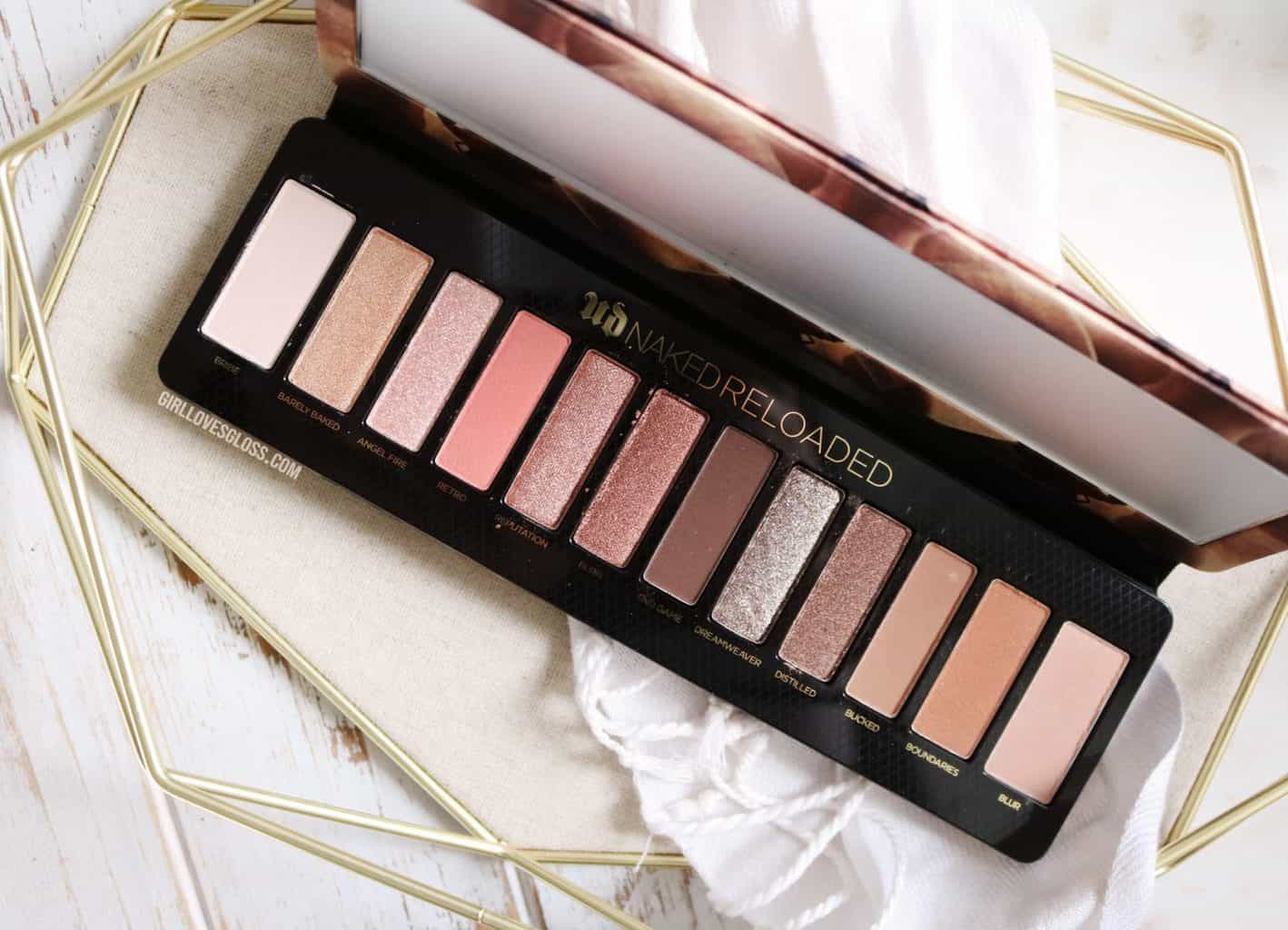 My thoughts: I find this significantly more wearable compared to the original Naked Palette.
In true Urban Decay fashion, all the shadows have good pigment, with the metallics edging out as the clear winners.
I was surprised to see that the mattes kick up quite a bit of dust, and seem like a softer formula than I am used to from Urban Decay. I don't mind this when it comes to shadows, especially when they blend beautifully like these do.
WORTH READING >> Urban Decay Naked Reloaded vs Anastasia Beverly Hills Sultry Palette
The metallics are buttery and creamy in formula, but because of this an eye primer is a must. I did test the palette out with the original Urban Decay Primer Potion, but found it didn't add to the longevity or colour payoff like other primers and bases do. This has nothing to do with the palette, as that's been my experience with Primer Potion since day one.
One thing to note is the glitter pewter brown shade Dreamweaver; I found this had tremendous fallout and the sparkle wore away rather quickly when applying it without some sort of glitter glue base.
I would have personally preferred to forgo Dreamweaver for a deep brown-black matte that could be used as a liner or to smoke out a look.
Depending on your tastes, you may or may not find this palette needing a bit more versatility. Having said this. I took it away with me for a long weekend and found myself having plenty of fun trying a variety of looks!
Urban Decay Naked Reloaded vs Anastasia Sultry Palette
---
There has been plenty of talk about these two palettes being copycats or Urban Decay being heavily inspired by the Anastasia Sultry Palette, so it's worth chiming in considering I own both.
In my opinion, these palettes have similarities but are not dupes or copycats. Those who don't work in the beauty industry might be surprised to hear how much lead time is involved in the production. I personally feel these two palettes are both following current trends, and that is responsible for similarities.
Could you create a very similar look with both palettes? Definitely. Are they nearly identical? No.
The Sultry Palette has a cooler, deeper and bronze feel to it. Naked Reloaded is a softer, lighter rosy and chocolate theme. Stay tuned for a comparison blog post with side by side pictures and swatches for the full breakdown!