MASCARA MONDAY | YSL Volume Effet Faux Cils Mascara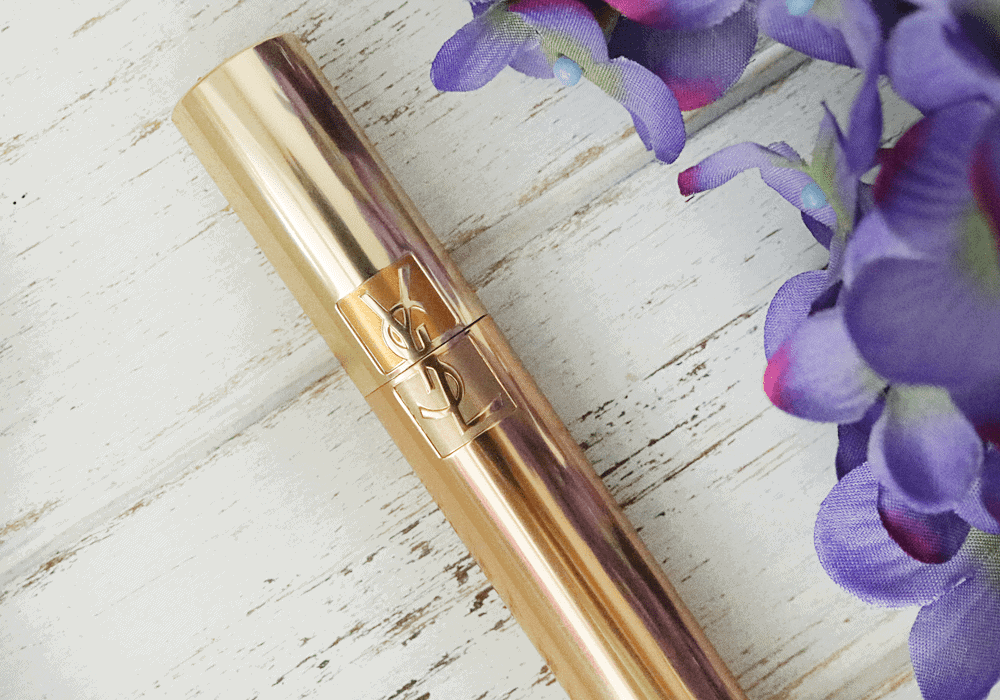 I always really love doing the Mascara Monday post on a luxury brand mascara, because for years I was 110% a drugstore mascara girl and truly felt that something priced at $36 couldn't possibly be better than my $10 favourite.
YSL Volume Effect Faux Cils
is described as a 'high volume, dramatic false lash effect' mascara. The formula is supposedly non drying, enriched with a B5 pro-vitamin which instantly makes lashes look fuller. Let's break it down, shall we?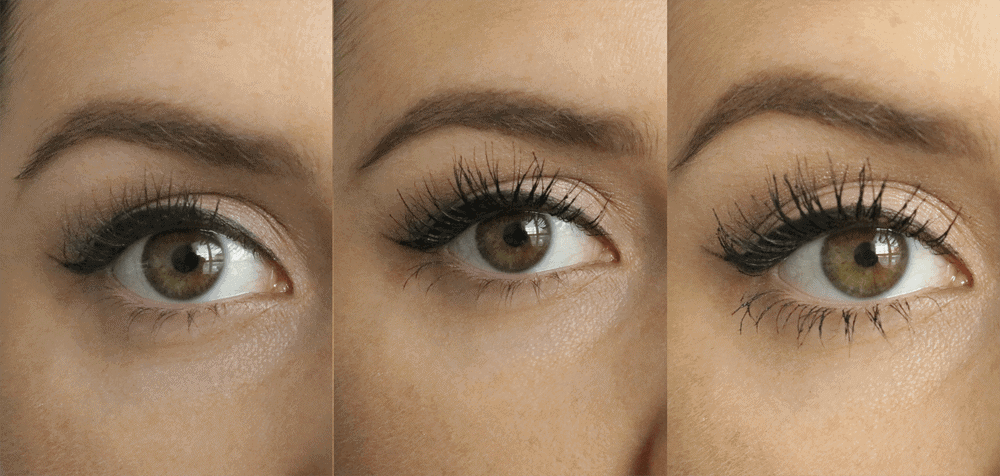 LEFT: Bare lashes that have been curler. MIDDLE: One coat. RIGHT: Two Coats
Wand & Packaging
---
A classic nylon bristle brush on this one, which is usually what I prefer, which is the same width the whole length and next to no taper on the end (this makes it a little hard to maneuver in the inner corners, for me anyways). Of course, the gold tube with signature YSL logo is utterly luxurious looking and fits the price tag well. That is one thing Yves Saint Laurent does well: packaging that lets you know it is expensive.
Formula
---
The texture of this mascara is a thick, drier, more mousse like formula. Like many volumizing mascaras, this has a tendency to go clumpy if you overdo it, but I find it was easy to comb the wand through my lashes and distribute evenly.
Wear
---
The product felt slightly heavy on my lashes, but didn't weigh down the curl much which really surprised me (this is the biggest problem I face with mascara in general). I have very fine lashes, so I found this a bit much for the puny inner corners, which didn't separate as nicely, but it fanned out the outer corners really nicely.
The mascara wore well all day, without and smudging or flaking, which surprised me because usually volumizing formulas flake more on me, due to their thicker consistency. I found my lashes wilted slightly by the end of the day, but still had most of their curl. Of course since this isn't a waterproof formula, it was easy to take off.
What Didn't I Like?
---
Besides the fact that YSL Volume Effect Faux Cils Mascara is pricey, the one thing I really didn't like was the incredibly strong fragrance that is added to it. Don't get me wrong, its a nice scent, but why do I need perfumed mascara!? I could see this being a real irritant for some. I found no issues with it, but I could smell it on and off throughout the day, which is just such an odd thing for an eye product!
What DID I like?
---
This mascara performed exactly how it promised on the packaging. It gave volume, it gave length, it was buildable and nice and black in pigment. Do I think it is worth the price tag? I'll let you decide that!

When was the last time you tried the luxury/high end version of something you normally buy at the drugstore?