One Year Postpartum | The Hair Products I Relied On The Most
As someone who already had fine, very straight hair, I really couldn't afford to lose loads of hair postpartum, and yet that is exactly what happens. Contrary to popular belief, I never got that glorious pregnancy hair either. It's been kind of a lose-lose. 
Not only can you use loads of hair postpartum, but the texture of your hair can change too. Suddenly my long straight fine hair was also thin and somehow frizzy and frazzled. Awesome right? (obvs some strong sarcasm going on here). I've rounded up the products that I feel made the most genuine difference in my hair confidence in 2018 and they're all amazing, postpartum or not!
The Best Products For Fine Postpartum Hair
---
Before I had Everly I was already rocking some super fine, thin, straight hair. It's not like I had gorgeous, lustrous beach waves every day, ya know? After having her, I also got to toss frizz, frazzled ends and the telltale postpartum receding hairline into the mix. Good times! Thankfully, my hair is starting to grow back as it does after having a baby, but of course that comes with its own challenges #babyhairsfordays.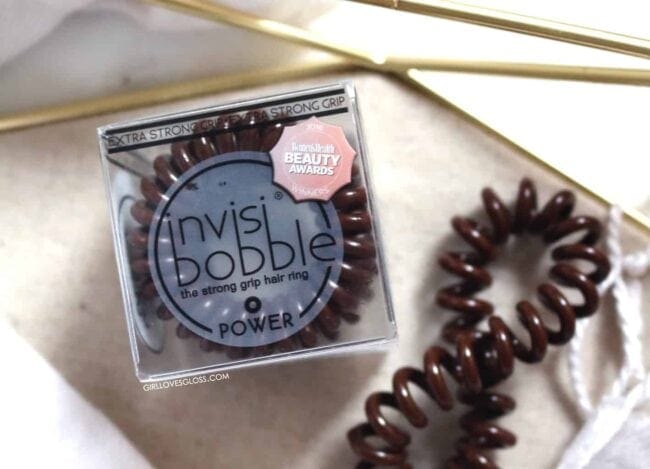 Starting from the ground up, I've found that #momlife means a hell of a lot of dry shampoo. Of course, dry shampoo leads to some crazy build up over time! So every few shampoos I pull out my Christophe Robin Cleansing Purifying Scrub*.  This is the only salt based shampoo I've used that doesn't dry the crap out of my hair. It lathers up beautifully and leaves things feeling squeaky clean and fresh but not like you've swum in the Dead Sea then baked in the sun for hours.
On the in-between wash days (I wash my hair every second day) I rely on the Philip Adam Apple Cider Vinegar Shampoo and Conditioner*. I originally didn't think the conditioner would be hydrating enough for me, but it actually gives fabulous moisture without weighing my hair down. It also gives enough detangling slip that I can get away without a leave-in or detangler after I'm out of the shower. This duo makes my hair feel clean, shiny and fresh without stripping it or drying it out. It is also SLS free which is a must for me, as well as vegan and gluten free.
Out of the shower, I've not stopped using my Aquis Waffle luxe Long Hair Towel* since I got it. This thing is a game changer when it comes to frizz! It's super lightweight so it doesn't tug on my delicate roots when I've got my hair in it. My hair most definitely dries with less frizz, which is something I learned when I went back to my regular towel the other day while my Aquis was in the wash. I love that these come as towels and turbans and in different lengths and the pouch they come in is perfect to keep and use for travel and storage. For those of you with thick hair or hair that takes forever and a day to dry, this will be a MUST; My hair dries so much faster since using Aquis.
Possibly the biggest change I've made that has made the most impact is putting my hair dryer away. Now before you all jump in saying your hair doesn't air dry nicely: Neither does mine. Instead of using a traditional hair dryer, I bought the Revlon One Step Hair Dryer & Volumizer about 6 months ago and haven't put it away since! The mix of bristles keeps my hair smooth as it dries and significantly smooths my fly away breakage-prone hair. It also grips my hair well and lifts it at the roots giving me volume where I need it most, which means no more juggling round brushes and hair dryers! My only complaint is that the cold setting is a full blast rather than a lower speed, which I personally prefer.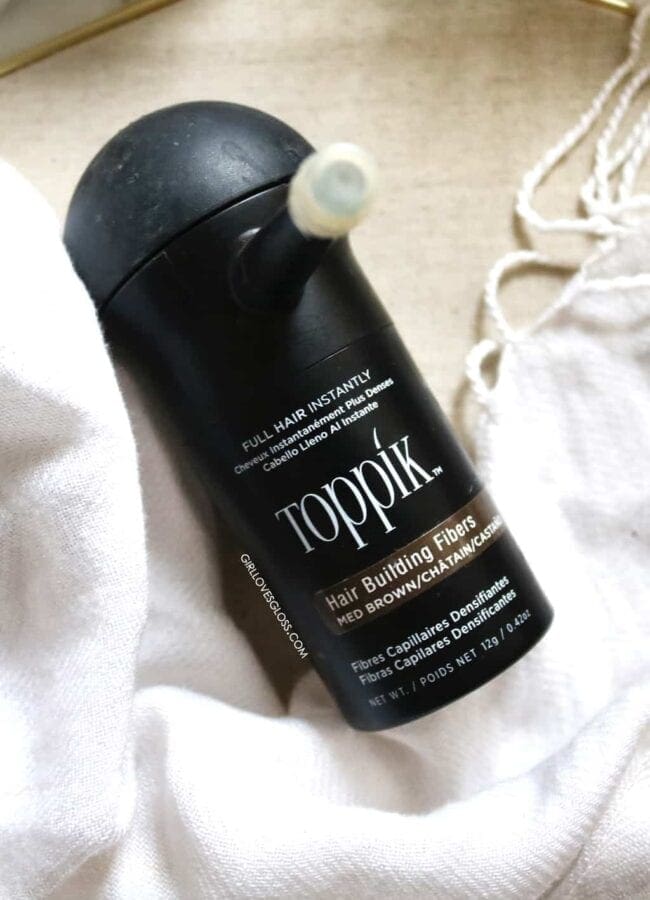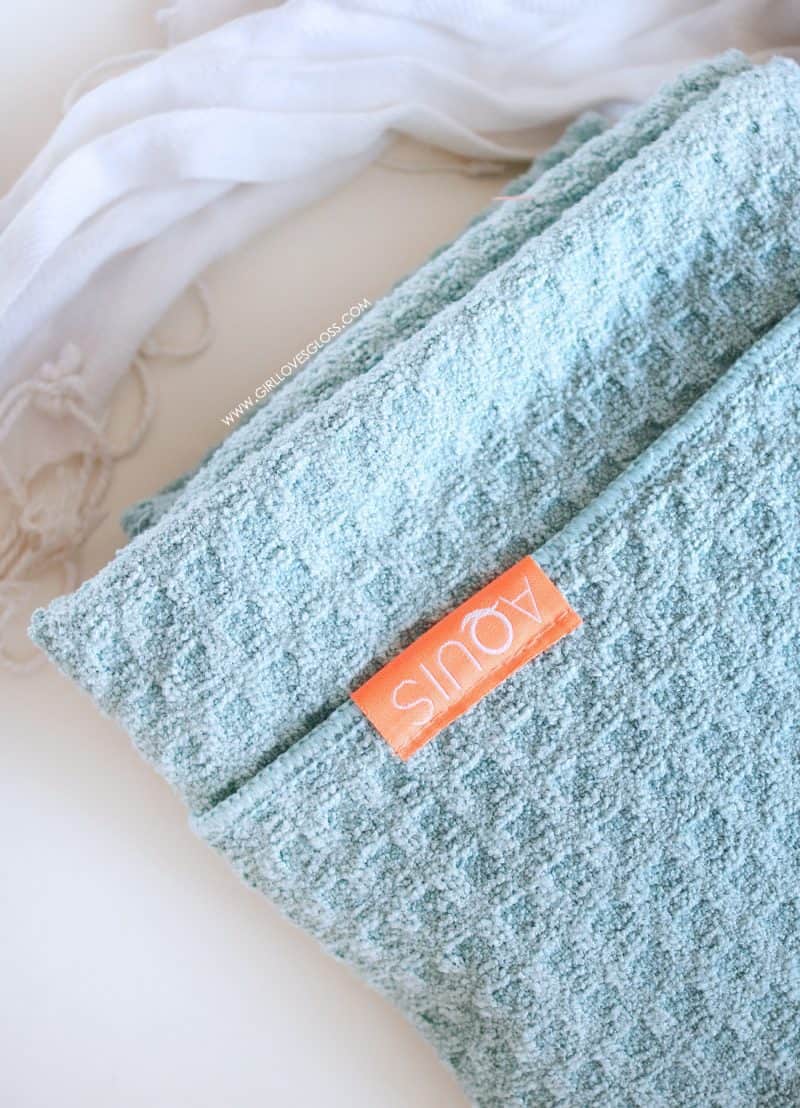 Finally, when it comes to styling, I have two must-haves. The first is Invisibobbles when it comes to putting my hair up. These don't tug at all, and make messy buns an absolute piece of cake while also beefing them up a bit in volume. I like both the Original and the stronger Power version and have both the brown and the clear. I know what you're thinking too: "When I put my hair up I can see all the new postpartum sparse spots!". This is where Toppik comes to play; It's a product I've used for years to help densify my part. Toppik is coloured fibres you dust into sparse areas to fill them in. Sure, you could use eyeshadow, but the fibres actually give the look of density. The spray nozzle (which I HIGHLY recommend purchasing!) directs them exactly where you want them to go! I do find they run dark; I wear Medium Brown and my hair is quite dark and cool toned brunette.
Have you had any stand out hair products lately? Let me know in the comments below!