Revisiting a Classic | Mac Spice Lipliner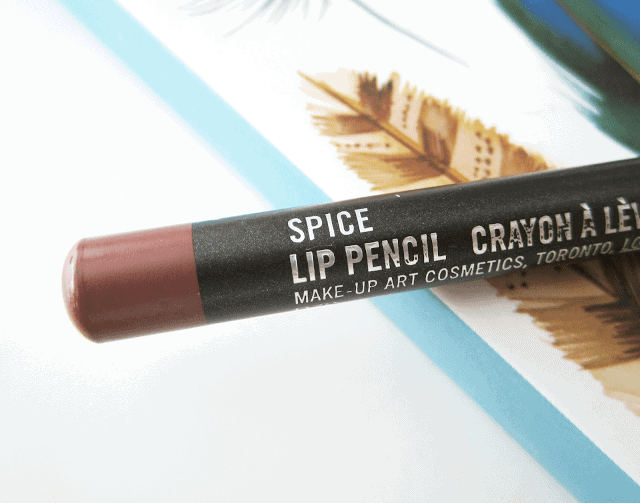 Given that it's Thursday at time of post, I thought it might be fun to do a bit of a Throwback Thursday and pick up a product that is a total cult classic and something I remember loving many moons ago. Every 90's girl own MAC's Spice Lip Pencil, and I was no exception! Was it really as good as we all thought it was? Or was it just on trend (much like Kylie Jenner has done for MAC's Whirl Pencil)

I'll preface this by saying that the original formulation of Spice was lighter, and slightly less warm in tone as the current one. It was a true neutral lip liner that was no doubt popular due to its work-with-everything shade.

The current formulation is more of a warm, slightly gingery neutral that I find a bit harder to pair with. It works really well at warming up lip colours that are just a touch cooler that you like, or too nude and give the dreaded dead look. It also works well when pairing with a bright shade that you want a touch of definition for, but don't want to go any brighter or with a contrasting pencil.

Over all, I see why back in the day there was so much fuss regarding this pencil, but now however there are some more true neutrals out there that I personally find more wearable. Lip liner is back in a big way, but I'm still not sure I am over my 90's nightmares of dark liner and pale nude lips yet…

Have you ever revisited a beauty product that you loved in the past, that just didn't seem the same when you tried it again?
Follow