How to Stop Fine hair From Getting Greasy
As someone who has fine, thin, hair, grease is my nemesis when it comes to keeping my hair fresh looking. But it always seemed impossible to stop fine hair from getting greasy. Sometimes it felt like even 12 hours after washing it felt limp, lifeless, and greasy.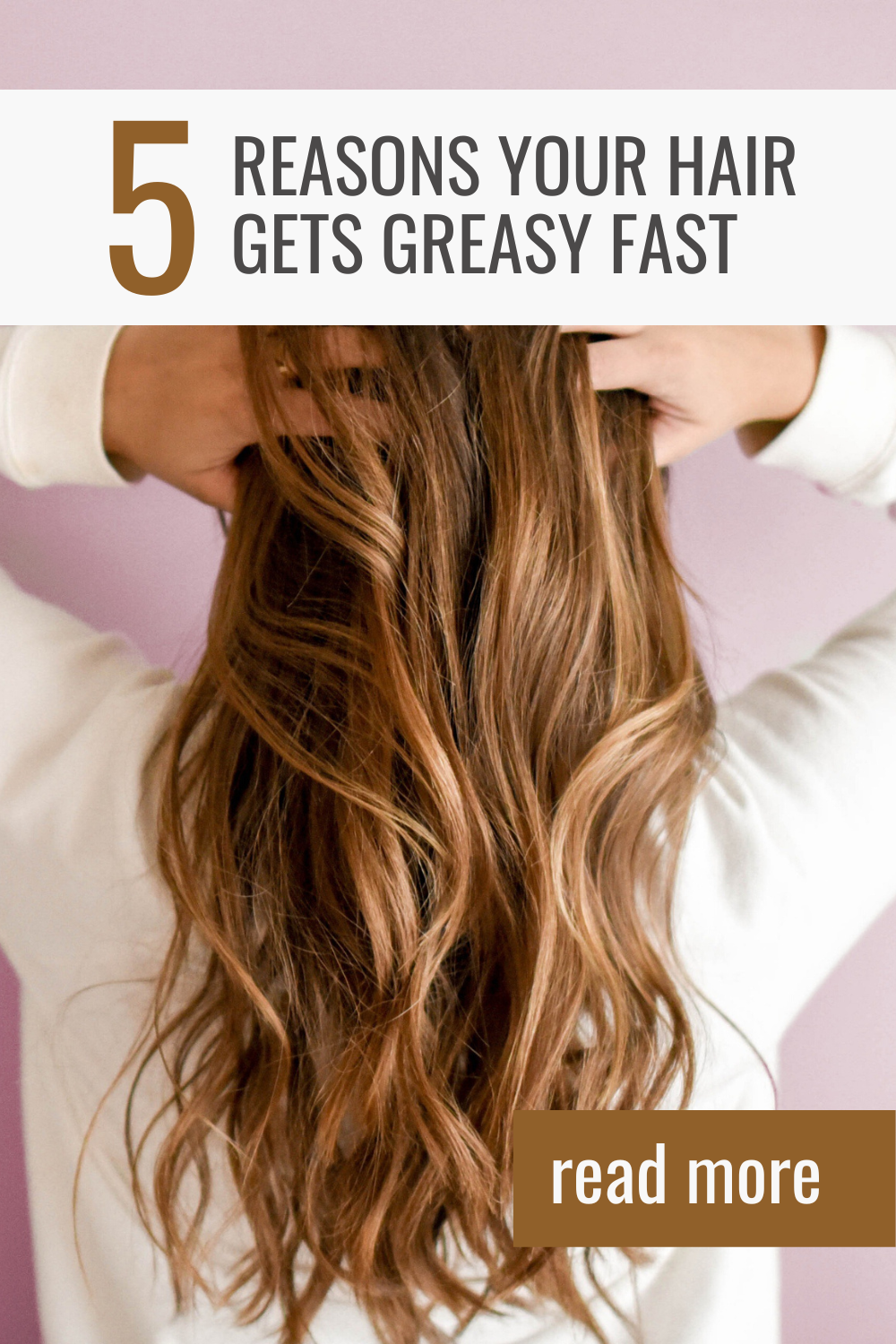 Over the years I've taken the time to learn a lot about hair, supposed "hair training" and ways I can cut back how much I have to wash/style my hair. I've come up with 5 reasons why my hair used to get greasy fast in hopes it might help someone else out there!
How to Stop Fine Hair From Getting Greasy
5 Tips To Make Fine hair Go Longer Between Shampoos
*Affiliate links in use.
Redken Acidic Bonding Shampoo is amazing not just for colour treated hair, but fragile, fine, thin and damaged hair. It's created with an optimal pH that can help against hard water and buildup in your hair, whilst still leaving plenty of moisture and bond-strengthening properties that will add strength and body to otherwise thin hair.
As someone with fine and thin hair, over-brushing used to be a genuine fear of mine because I worried it would cause my to shed more. In actuality, it is the opposite!
Choose a brush like the Wet Brush Shine that is partial nylon bristles for detangling and boar bristles for shine. When you brush your hair, focus on detangling first then brushing from scalp to ends to move your natural oils down the shaft of your follicles. This actually helps grease from accumulating at your roots as well as keeping your ends from drying out!
I used to think the instructions on shampoo bottles that said "Wash, rinse, repeat" were a poorly veiled way of companies selling you more shampoo, but turns out it makes perfect sense!
Just like you should be double cleansing your face - once to remove makeup, the second to cleanse your skin - your scalp can benefit from this too.
A first cleanse removes buildup like hair products and dry shampoo, and the second actually cleanses your scalp and roots appropriately so it doesn't start off weighed down. Using a Scalp Massaging Brush like this one from Sephora Collection is a game changer for getting your hair actually clean AND avoiding flaky scalp!
Moreso, if you aren't making sure to emulsify your shampoo in your palms until it turns white and creamy, you are doing yourself a big disservice! I didn't think 2022 would be the year I learned I'd been washing my hair all wrong my whole life, and yet here we are. Trust me on this one, it changes everything.
Once a week I reach for the Ouai Detox Shampoo for a deep cleanse that also preps my hair for a serious bonding treatment. This helps eliminate any traces of minerals or hard water, product buildup, great, hair oil treatments and even flaky scalp that might hinder how well my hair stays clean until the next wash.
Since doing this, I can now go 3-4 days between washes with only the last day being up in a bun. As someone who used to have to wash her hair every single morning, this is the most incredible achievement for me!
Turns out, there's a right and wrong way to use dry shampoo too! You want to part your hair where it tends to get greasy the quickest and spray your dry shampoo ON YOUR ROOTS, not on your scalp. This is how you avoid buildup, and dry shampoo clogging your hair follicles.
Then, instead of brushing or rubbing it in, you wanna let it sit for a bit. Go put on your makeup, get dressed or eat breakfast, then come back and give your head a little massage with your fingers and brush through.
And when it comes to dry shampoo choose I love the IGK First Class for days when I really should have washed yesterday but really need it to pull a hail mary for me. It's a heavy lifter and a little goes a long way.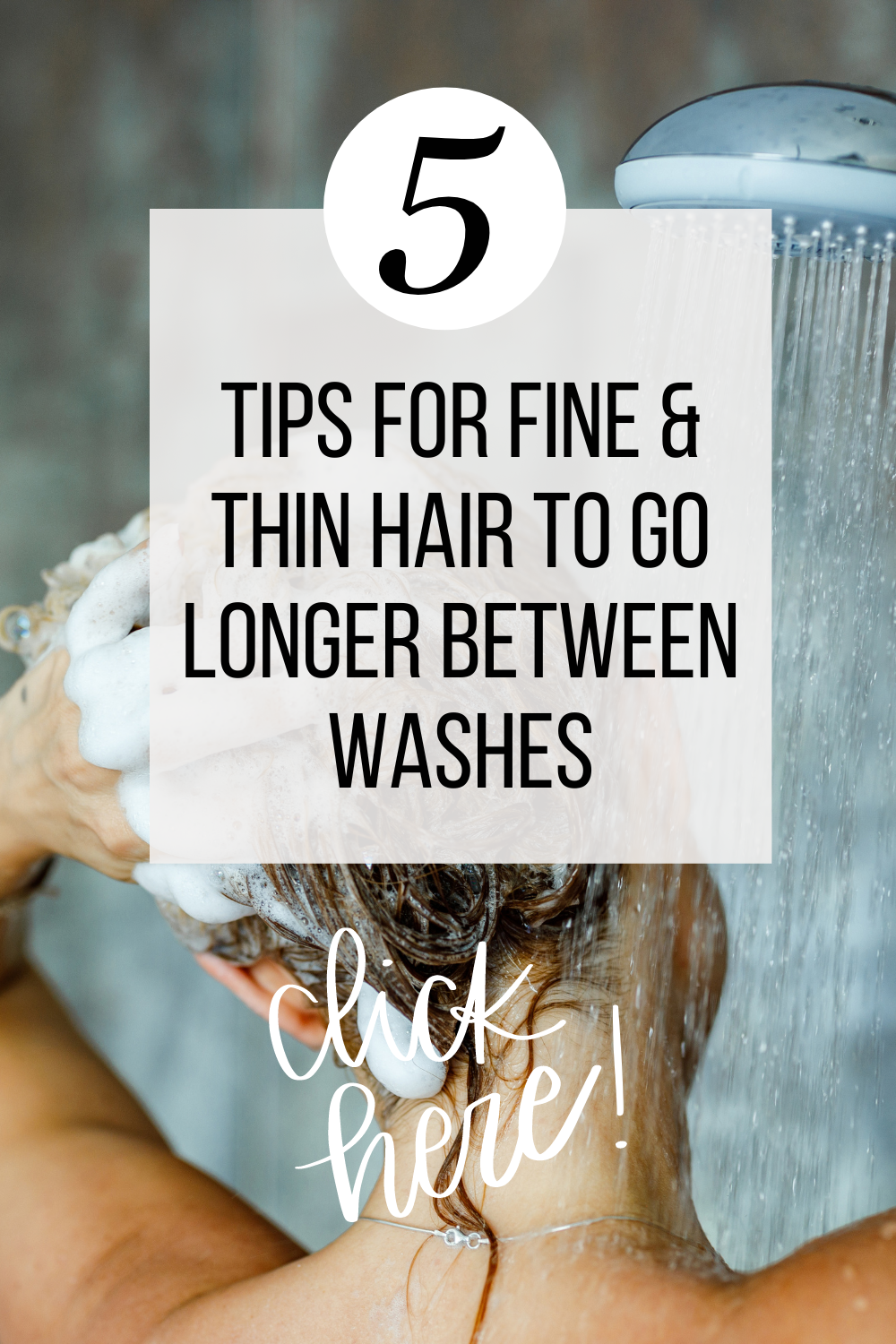 Once I started treating my hair like I treat my face, I very quickly started to reap the rewards of a good routine! Who would have thought it would have taken until my 39th year around the sun to learn the correct way to shampoo!?
There's a reason your stylist pushes salon-quality shampoo, and that really is because they are formulated to be more concentrated, with better ingredients. These formulas are made to make your hair look amazing… just like when you come home from a salon visit.
Oppositely, often drugstore counterparts are created with fillers that leave residue on your hair which means you use more in order to keep chasing the good hair dragon. Of course, there are exceptions for every rule. but that's another post for another day…