Mascara Monday | Lancome Monsieur Big Review
I'll be honest and say I never really understood the hype around Lancome mascaras. The brand has become famous for their mascara formulas, but I always found them so-so, too fragranced and overly pricey for what I was getting. Having said that, after trying the Lancome Monsieur Big Mascara, I think I think I might be eating my words on my previous statements!
Lancome Monsieur Big Mascara is available at > Sephora | Ulta | Look Fantastic
*PR Sample, Affiliate Links
LANCOME MONSIEUR BIG MASCARA REVIEW
If you're not familiar with Sex in the City, Lancome Monsieur Big is a bit of a homage ('Monsieur' is French for 'Mr'). The brand claims 'Bold lash volume with up to 24 hours of wear' and I will most certainly agree. This mascara delivered on lush, voluminous lashes and length with next to no work!  You can see in my before and after picture that the results I got with one coat were pretty incredible.  Two coats of the mascara gave me the drama and I probably could have kept layering.
The formula is a nice pitch black cream. Often volumizing formulas start rather dry and this one isn't the case, but also doesn't go on super wet therefor wilting the lashes. Monsieur Big kept the curl I put in my lashes really well and didn't cling them all together. I also have to give kudos to Lancome for not pumping this full of fragrance – I really don't need perfumed eyelashes!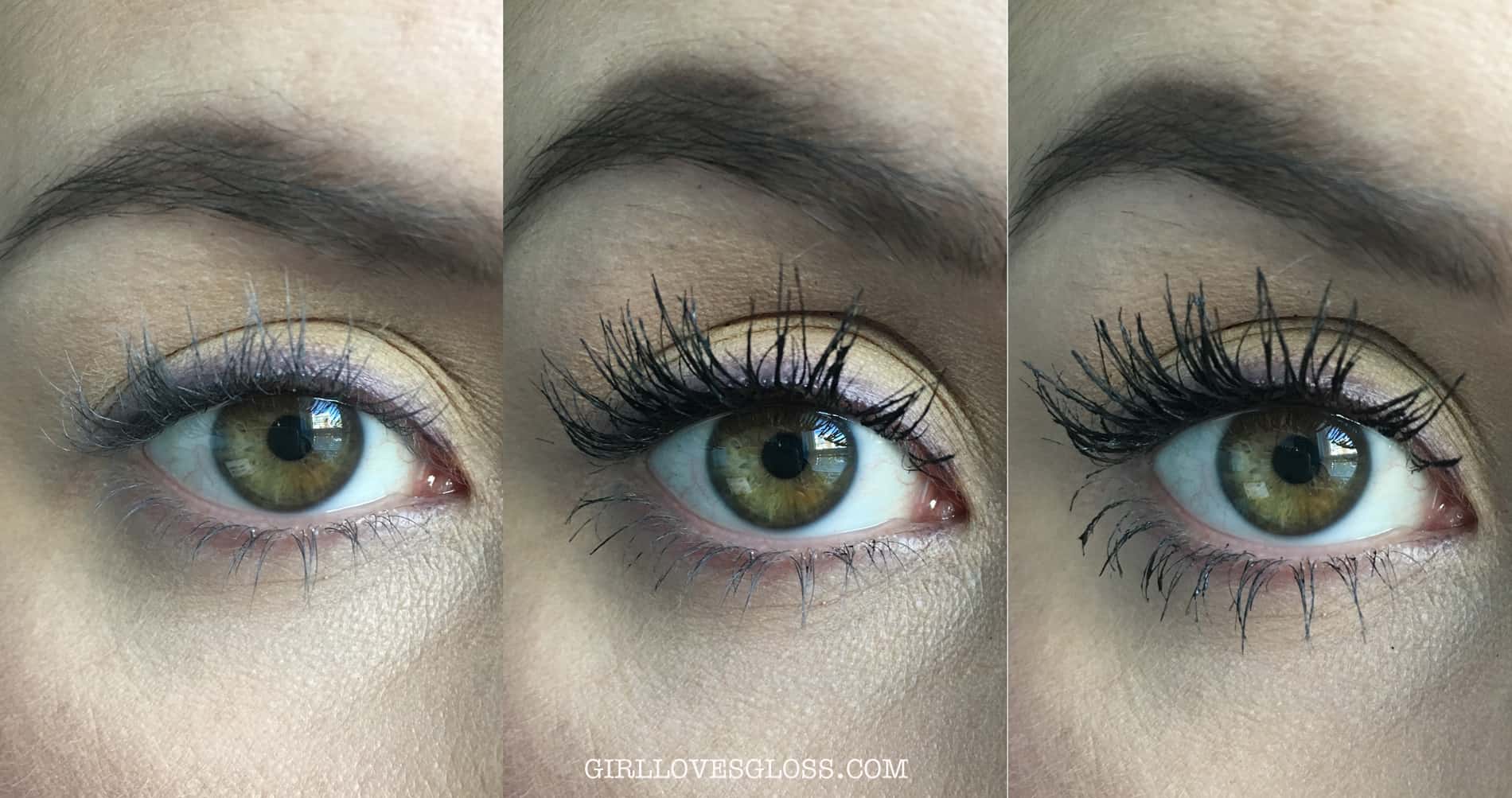 It's been a while since I've tested out a mascara that has a traditional 'fluffy' style wand. I love that it isn't crazy oversized (hello, mascara everywhere). I imagine if Lancome had paired this formula with a rubber/silicone brush, I would be writing a very different review right now!
In terms of the 24-hour claim, I can honestly say I don't plan on testing mascara that long. I will say that this lasted through a full day (at least 12 hours). That included pregnancy-related sweats and a nap that left my eyes watering (but left no mascara on the pillow!). I had no issues with smudging or flaking at all. Since it is a long-wearing formula, I didn't find it as soft on my lashes as some of my favourite mascaras, but I wouldn't rate it as far as 'crispy' either.
This leads me to my next point though, which is it takes a bit of work to get off at the end of the day. I found I needed to really get in there with a balm/oil cleanser to get the formula moving.
Lancome Monsieur Big Mascara is available at > Sephora | Ulta | Look Fantastic
So Lancome, you have finally really impressed me with one of your mascaras. Dare I say, "I get it" now? If you are like me and love bold, dramatic mascara I seriously recommend you try out Monsieur Big! If you needed another push besides my glowing review, it also is several dollars less expensive than the brand's other mascaras offerings. Consider Monsieur Big on the official 'repurchase' list!
AVAILABLE AT:
---

Some of the products mentioned in this post may have been provided for consideration. These products may be linked using an affiliate link, which provides me with a small commission in return for providing readers with honest and authentic reviews. The earnings from affiliate links are what keep GirlLovesGloss.com running! You can read my full disclaimer here.