Are Lash Primers Worth It? This One Just Might Be…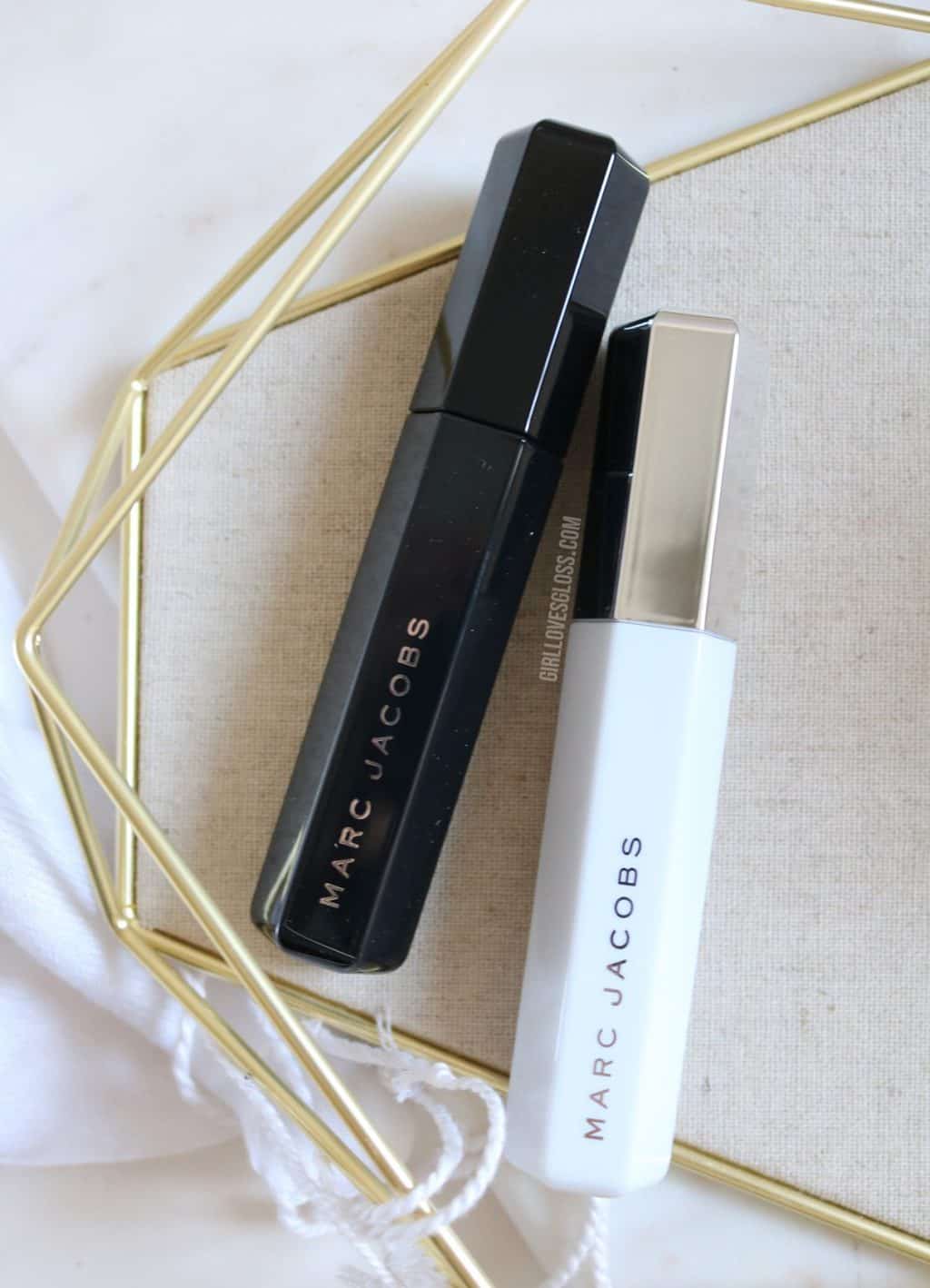 As a rule, I just don't love mascara primers.
As a fine, fair lashed girl, I find most mascara primers make my lashes wilt in curl and clump together. Don't get me wrong, I love a clumpy volumizing mascara, but often mascara primers clump my lashes in that 'now I only have 4 lashes' look that I'm just not about. The new Marc Jacobs Velvet Mascara Primer is an exception though, and one worth breaking the rules for.
It's been a minute since I reviewed the Marc Jacobs Velvet Noir Mascara in this post, but it still stands. I blooming adore it. It's one of the few luxury mascaras I think are worth their price tag. So while I've never been a bit mascara primer fan, when I saw that the Marc Jacobs Velvet Primer launched, my curiosity was piqued.
MARC JACOBS VELVET PRIMER
---
Available at Sephora | Net-A-Porter | Harvey Nichols
WHAT THE BRAND SAYS: "An ultra-plush lash primer with a conditioning base that maximizes the benefits of your favorite mascara for a false-lash look. Lashes feel luxuriously-soft and healthy, not brittle or dry. The soft-beige color makes it easy to apply evenly so you never miss a lash." -Sephora
PACKAGING: Matches identically to the Velvet Noir Mascara, with the same hourglass brush, in a white tube rather than black. 10ml/o.33oz
MY LASHES: Naturally long, but very fine, very straight, and must be curled.
MY THOUGHTS: Primers have their work cut out when it comes to me; I have fine, thin lashes that don't hold a curl well. I've tried several mascara primers over the years, and some have been terrible, some decent, and this one is well worth it's price. Real talk? It's amazing.
I tried this out for a whole month before reviewing it. Originally I wasn't fussed by it; The brand suggests not waiting too long after application before following with mascara. I actually disagree with that, and once I got the hang of it, I couldn't imagine putting on mascara without it! After testing with several mascaras, including the Marc Jacobs Velvet Noir, and they all looked best when I let the primer dry first. I also find it significantly easier to cover the nude colour of the primer if I waited a few minutes.
After application, I find my mascara gives more volume to my lashes, and it actually holds the curl I put in! My husband even thought I was wearing falsies in the picture below, which kind of says it all, doesn't it? My lashes also stay so incredibly soft, whilst not flaking or smudging.
Velvet Primer gives the extra oomph that mascara sometimes just can't give me alone. I'm actually a little in denial about how much I love this; I really wasn't expecting it! Turns out, I've got one more step in my routine, but I'm not mad about it. Look at those results after all!
SHOP MARC JACOBS VELVET PRIMER AND VELVET NOIR MASCARA
---
Check out the before and after below, and pin the image to Pinterest!