Blush Lovers Rejoice | Nars Holiday 2018 Hot Tryst Blush Palette is Here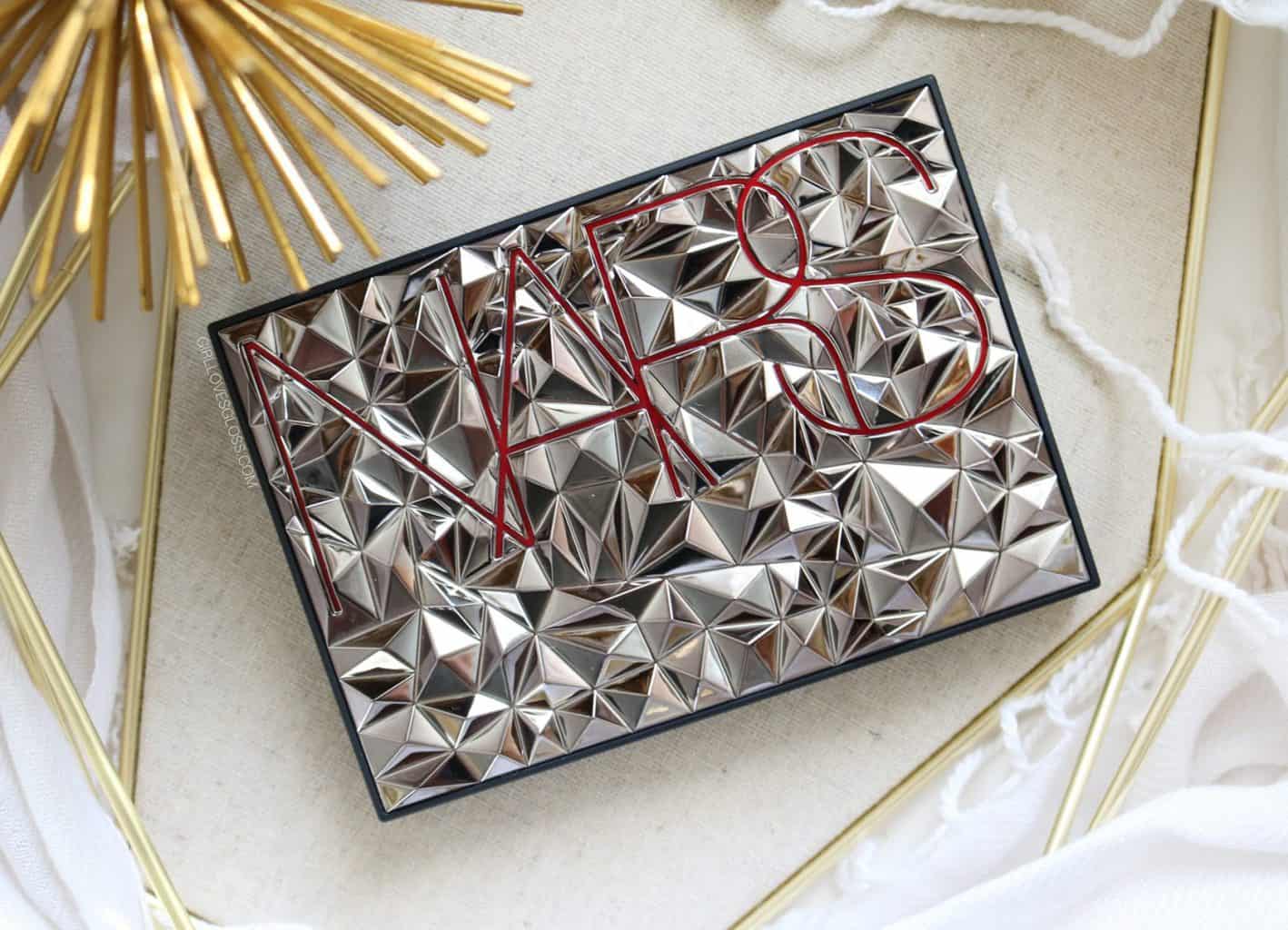 If you've been around a while, you might remember I have reviewed the NARS blush palettes before here, here and here. I generally love the quality and variety they offer with a good dollar value. Not only is the packaging always so pretty, but there is always a shade for every look in them. This year, the Hot Tryst Palette* is no different; The packaging is beyond eye-catching and the shades are completely wearable. So how do they perform?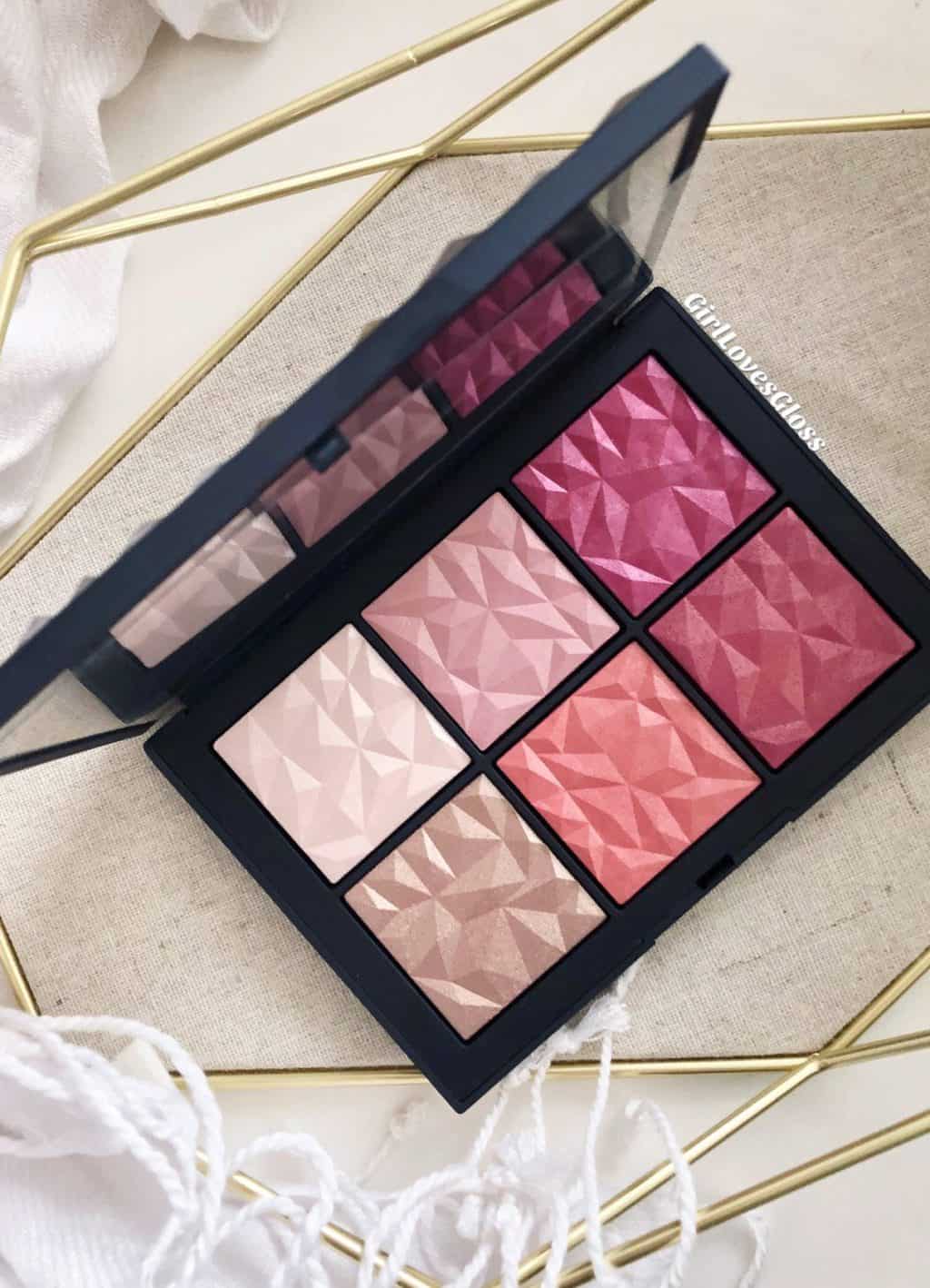 NARS Hot Tryst Cheek Palette
---
Currently Available: Sephora 
The Breakdown: "A limited-edition palette that features four iconic blushes and two highlighting powders to contour and highlight."
– 6 x 2.35 g Kings Road (opalescent pink), Swindle (sparkling pale pink), Untamed (shimmering magenta), Friction (shimmering taupe), Bowery (shimmering coral), Adrenaline (raspberry with gold shimmer).

What You Need to Know: These are a unique formula that can be used wet or dry, much like their Dual Intensity Blushes (Which I love). The texture is silky to the touch, and like the aforementioned formula, they don't kick up and powder or glitter. The highlighter shades can be built up without going into sparkle overload, and the blushes blend on to the skin seamless whether you powder set your foundation or not. Originally, I thought shades Untamed and Adrenaline swatched very similarly. However, in the light, you can most definitely see that Untamed pulls a gorgeous gold sheen, and Adrenaline more of a berry pink flash. Worn on the cheeks, you can definitely see the difference between them.
I love that there are two highlighting shades in this palette; Pearly pink Kings Road and champagne bronze Friction. The shade selection and colour pairings here make this palette so much more universal than some I have reviewed in the past.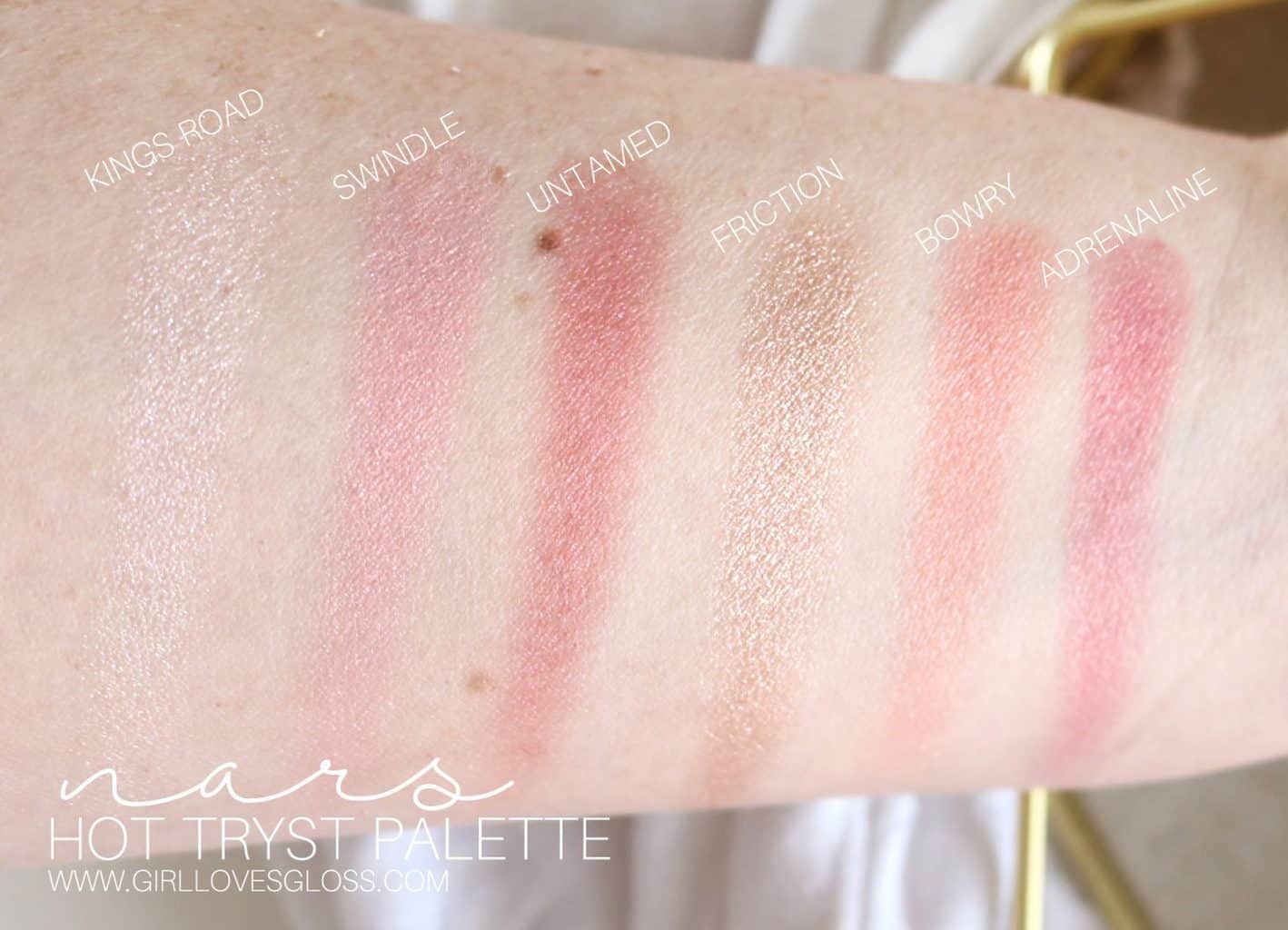 The Packaging: I mean, c'mon, it's stunning. NARS has always erred on the side of slightly edgy (or even rather risque) and I am living for the studded gunmetal look of this hand-sized palette. The pattern is mimicked on the inside, embossed into the blushes and you guys know, I am always a fan of the little details!
While the palette is definitely sturdy and I would travel with it no problem, I have one gripe. Unlike most of the NARS revamped packaging of late, this does not have the amazing magnetic closure. Instead, it snaps shut and I actually find it a bit hard to pull apart. Deal breaker? Heck no. Tiny bugbear? yep.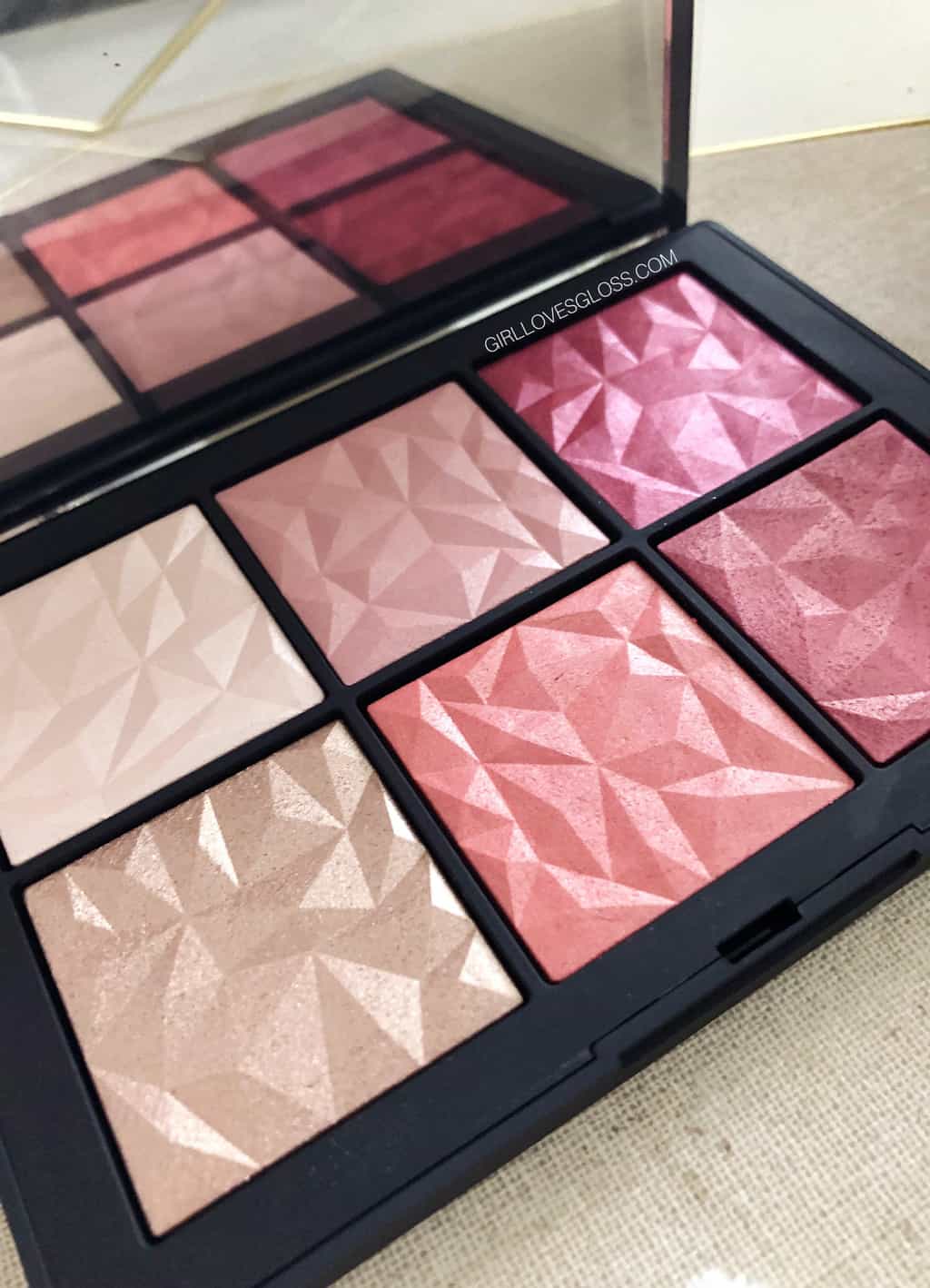 The Final Thoughts: If you've loved and collected the NARS cheek palettes in the past, this is a no-brainer. The shade selection is balanced and the variation of light-dark is good. Its suitable for a multitude of skin tones and the formula is beautiful. If I can leave you with one last thought, its run don't walk because this is already sold out almost everywhere!
NARS Hot Tryst Cheek Palette is Available at:
---