This Just In | Becca's Backlight Priming Filter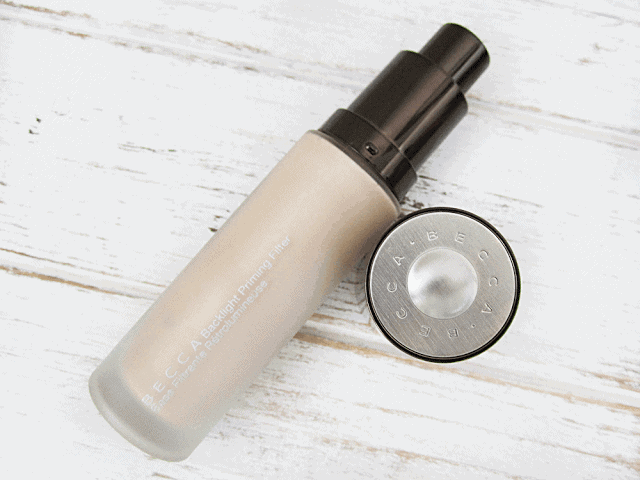 When it comes to the glow factor, Becca really just has it in the bag, don't they? Their Shimmering Skin Perfector range comes in the classic liquid, powder and cream – and now they've gone and added that pearly glow into a primer!
The Becca Backlight Priming Filter is meant to act as an instant filter, creating a diffused, soft-focused radiance that allows your complexion to catch light for a glowing look… and it hits the nail right on the head.





Girls with dry skin and dull complexions can rejoice because Becca's Backlight Priming Filter adds radiance unlike any other primer I've tried! The formula is infused crushed pearls and vitamin E, which adds such a stunning glow to the skin. Unlike a highlighting product there is no frost or shimmer, just straight up youthful, radiant skin.

In true Becca style, the packaging is sleek and chic, housed in a frosted glass bottle with pump. The formula itself feels almost whipped when it pumps out and instantly melts into the skin like it's part of your skincare routine. My skin feels plumped, and nourished after I apply and it's worn beautifully under every foundation or base I've worn with it. I've even found myself skipping a highlighting product on some days because I feel I'm already glowing in all the right places!

Even though this has a reflective, luminescent quality to it, it still manages to blur imperfections (like those pesky large pores!) and I do find my makeup looks better at the end of the day than without a primer. Oily skinned girls might find this gives them a little too much radiance, but with a slew of primers on the market dedicated to oil control and mattifying I am sure my fellow dry skinned ladies will agree that this is really filling a void for us in the primer market! Of course, it's also an added bonus that Becca doesn't formulate with parabens, phthalates or sulfates.

Bravo Becca, you've really come out with a winner in the Backlight Priming Filter – I truly think this will become irreplaceable come the drier winter months ahead.
Follow
*PR Sample