Must Have Alert: Clarins Summer 2016 Bronzing & Blush Compact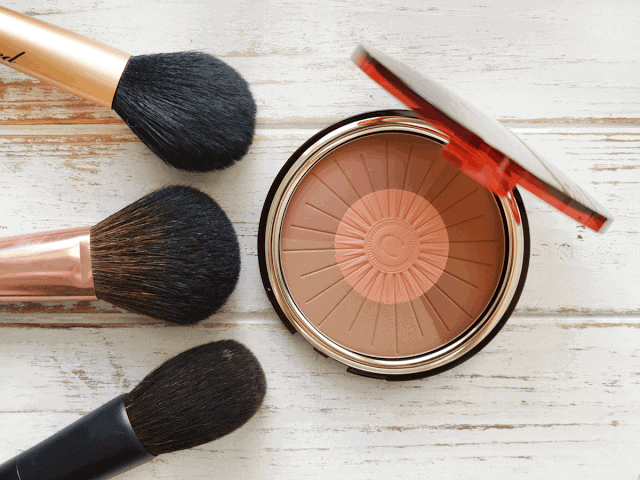 So by now we all know I live for bronzer, right? My recent inventory had me counting around 20 different bronzers, and yes, I've completely come to the understanding that clearly I have a problem. Here's the thing though: I am beyond picky about my bronzer (almost as picky as I am with mascara). I want something that isn't loaded with shimmer, doesn't have too orange or yellow of an undertone and doesn't sit powdery on the skin. Enter in one of my new favourite things:
Clarins Summer 2016 Bronzing & Blush Compact
and we've got a recipe for a seriously gorgeous bronzer!
So besides the swoon-worthy packaging (It totally matches my new Chloe tortoise framed sunnies, which while not a deciding factor, does put a smile on my face!), Clarins new limited edition
Bronzing and Blush Compact
is a massive 20 grams of product. With offerings from Stila weighing in at 15 grams, Too Faced at 10 grams, and Hourglass at 11 grams it's pretty clear that Clarins is handing out a massive amount of product here! Now, we all know quantity doesn't equate to quality, but in this case you get both: an incredible amount of value for your dollar and a super silky beautifully pigmented bronzer –
in the world of higher end cosmetics, this is a rarity folks!
Knowing there is so much product here, means I'm not afraid to dust it down my neck, along my collar bones and on the tops of shoulders to bring uniformity.
If you look at the way Clarins has created this bronzer you'll see that there are four sections of different shades. The three bronzing powders around the perimeter cover three different undertones: golden, red, and cool brown. The inner circle has a very slightly iridescent peachy shade that can be worn alone as blush, or swirled in with the bronzers. You can see by the swatches above that you can use this compact to range from a light wash of golden tan, to warm bronze peach, to deep dark bronze; It's incredibly versatile.
I often struggle with bronzers being too yellow/golden in colour (hello
NARS Laguna
, I'm talking to you) and with my dry skin, matte finishes can look chalky and ashy on my complexion. Thankfully this product buffs smoothly into the skin leaving a silky skin-like finish that I adore. I especially love the fact that a section of the compact has a slightly more rose undertone that really does help mimic the way my skin looks after a day in the sun! The inside peach core gives a brightness and softness to the look, and the deeper shade will give depth to those who bronzers aren't normally quite dark enough for. Overall, Clarins really knocked it out of the park in my opinion, creating a universally flattering bronzer.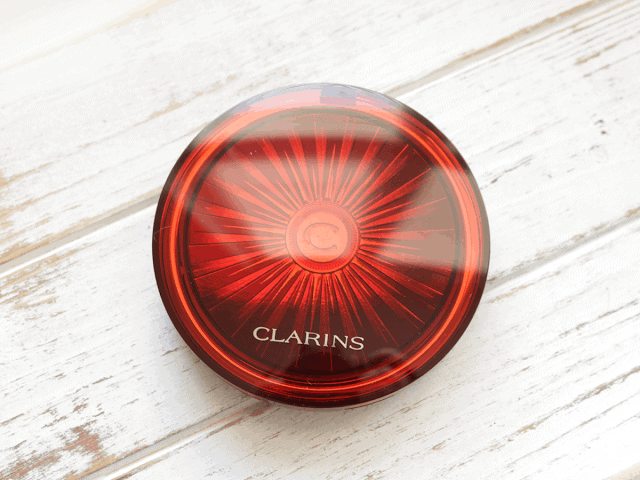 I always think Clarins is a super underrated brand, especially when it comes to makeup, and this is such a hit in my books! If you've never given the brand a second look, definitely check this out. The brand creates all its colour products with mineral and plant based formulas, as well as their Anti-Pollution Complex, which means you're getting added skincare into your cosmetics. Bonus!
I can see this being my new favourite bronzer for summer, which is pretty high praise given the fact that my staggering collection proves I'm a bit of a bronzer floozy. What's your favourite bronzer?

The Clarins Bronzing and Blush Compact is limited edition, so I suggest you jump on purchasing it asap if it tickles your fancy. You can find it at Hudson's Bay in Canada, Harrods in the UK and on the Clarins website in the US.