Matte Shadows Done Right | Tarte's 'Tartelette' Palette
Tarte did a thing – they made an eyeshadow palette full of all matte shades, cutely called
Tartelette
. There are warm tones, cool tones and a complete gradient of colours. Prepare for a picture packed post folks, because an eyeshadow palette hasn't impressed me since the
Too Faced Natural Eyes re-release
and this one hit the nail right on the head.
The work of art is the
Tarte 'Tartelette' Amazonian Clay Matte Eyeshadow Palette
. Gorgeous ombre purple and gold packaging with a sturdy 'click' shut (hey, its the little things that make a difference sometimes) and a nice full mirror that stands up when open for easy vanity use. it houses twelve buttery smooth pigmented, completely matte shadows.
Starts round of applause for Tarte. 
In the past I really haven't been impressed by Tarte's shadows. The blushes have always completely wowed me, but the shadows felt thin, chalky and always seemed to blend away to nothing, so I wasn't expecting much when it came to this palette. I can't remember the last time I was so happy to have low expectations because this baby blew me out of the water on first swatch.
When swatching eyeshadow palettes I always swatch the black if there is one, first. I find its a great tell-tale if the palette packs enough pigment, and good grief this one did not disappoint. The black is intense. Thank you Tarte. The other shades hold up on their end as well, and I love the range in this palette; There are warm and cool highlight shades and neutrals, some rosy pinks and plums and the entire palette cohesively works together.
Swatch-a-thon happening in 3…. 2…..1…..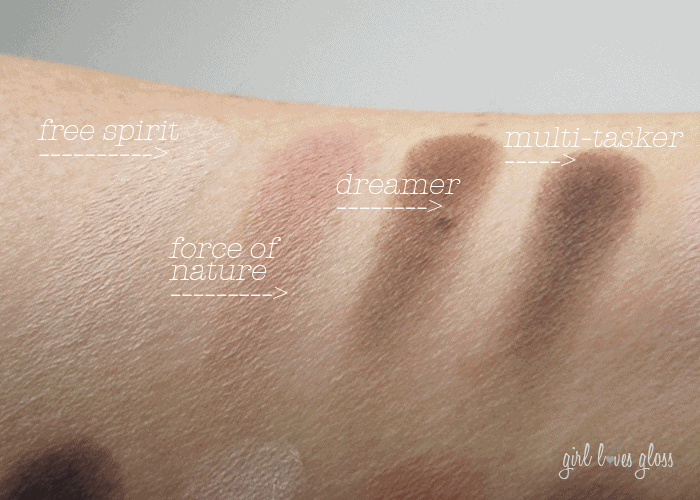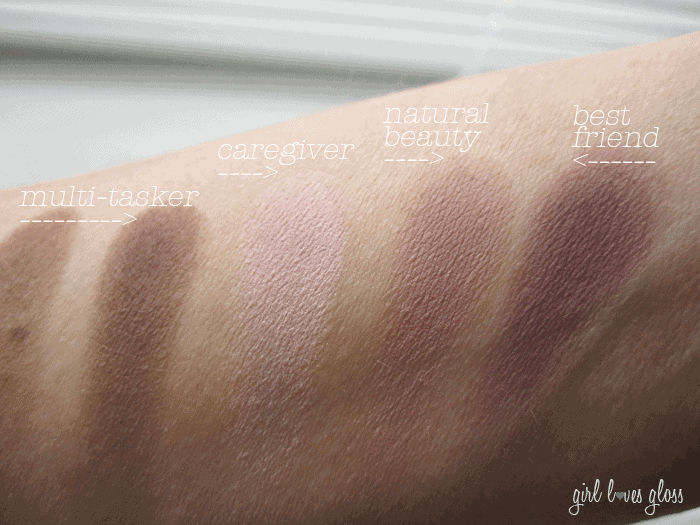 The drizzling rain outside made the lighting a slight bugger to photograph swatches, but I feel like I got the gist of the shades. I've worn this palette every day since I bought it without primer and can say that they last vibrantly the entire day without separating or going patchy like some matte shadows do. For the $60 CND I spent on this, I feel like the value is phenomenal. Consider it a huge thumbs up from this girl.
Have you tried this palette yet? What are your favourite matte shadows?