Quo Beauty Wake Up Eyeshadows | When it's bad, it's bad
One thing I have never shied away from here on Girl Loves Gloss is when products just don't cut it. Sadly, today is one of those days!
I recently was sent the Quo Beauty Wake Up Eyeshadows and I had huge hopes for them given how much I am loving Quo lately, but friends, when it's bad, it's bad.
Quo Beauty Wake up eyeshadow review
Drugstore formulas have evolved so much over the years, but eyeshadow seems to still be one a lot of brands struggle with.
I look for a few things in my eyeshadows, regardless of pricepoint:
Pigment
Blendability
Longevity
The texture of many formulas isn't nearly as important to me as the end result. So for example, even if a matte shadow is powdery (think Anastasia Beverly Hills, Colourpop), it doesn't matter to me as long as the pigment holds true, it blends nicely, and it lasts a reasonable amount of time.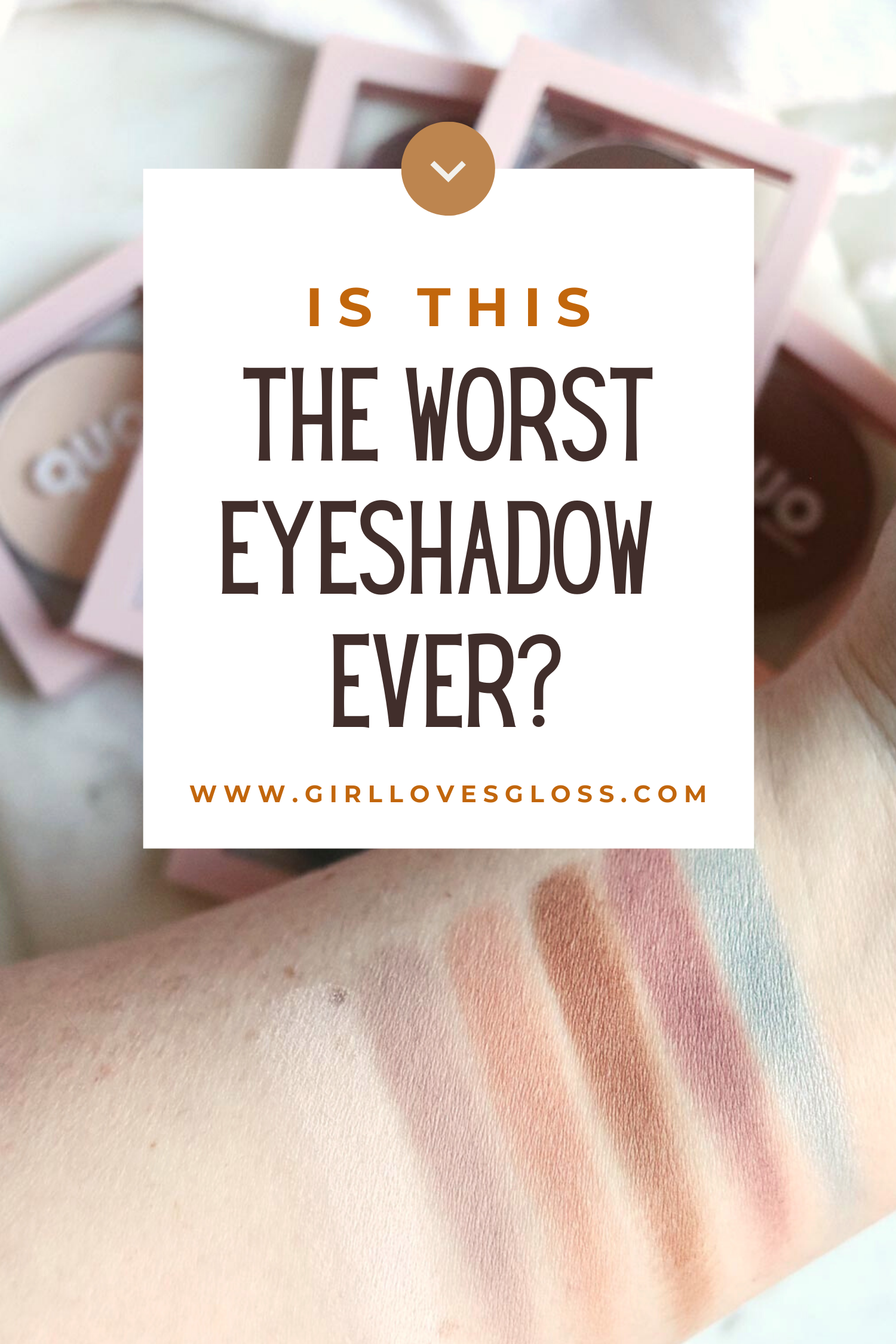 One thing I love is the sleek packaging with magnetic pans. The quads are TINY but would be perfect for someone who has super minimal space or to keep in a handbag/the car etc. The shades are super limited, and all neutral besides a random grey-blue shimmer in the mix. The quads come in a warm neutral and cool neutral colour story.
When I got my hands on these Quo Beauty Wake Up Eyeshadows I was excited because I've been loving the Quo Beauty Featherlight Cream Blushes* and had high hopes.
Sadly, these perform really poor for me.
Firstly, the pigment takes serious building. Normally I would be ok with this if it was a buildable formula, but the more I apply, the more blends away and I am left in a vicious cycle.
Which of course leads to my second requirement – blendability – and as mentioned, these just blend away. Even the finger swatches on unprimed and primed skin disappeared when i blew on them to blow away some kickback.
Yep, you read that right – the swatches blew away.
Finally, it should be no surprise due to my first few points that there is no longevity with the Wake Up Shadows. Primer or not (I tried several including a sticky base), nothing has managed to get these to stick around. In fact, the first morning I tried them, but the time I had gotten back from the school run, it looked like I had no eyeshadow on – all of one hour after applying!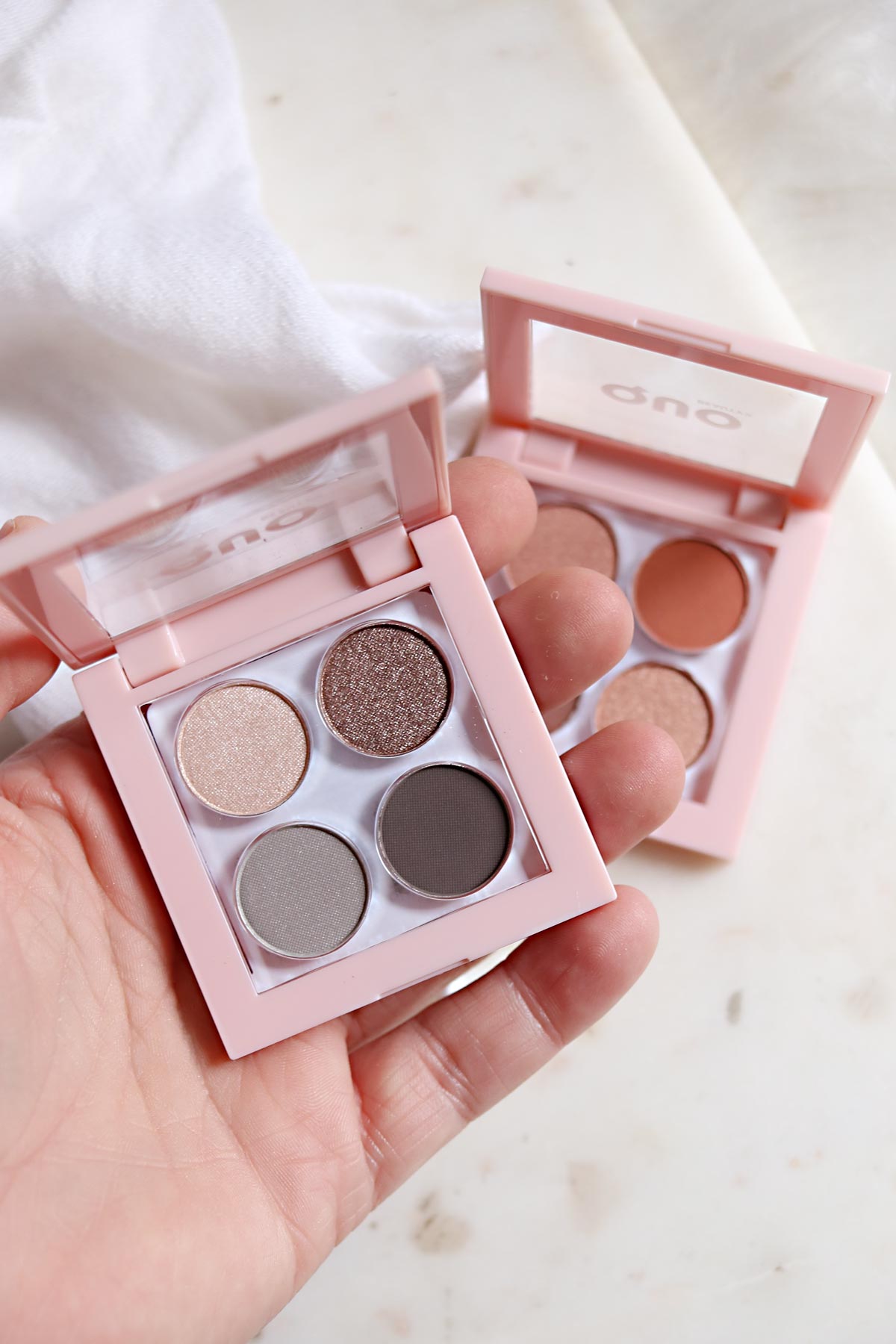 It's always a sad day when I can't positively praise a brand that I have in the past. More so when they are a Canadian brand. But it is part of my commitment to posting nitty-gritty honesty in my reviews!
So I would hard pass on the Quo Beauty Wake Up Eyeshadows but still encourage you to check out the rest of the Quo Beauty line exclusive to Shoppers Drug Mart.
affordable drugstore & budget eyeshadows I love:

This post may contain affiliate links and products that were provided for consideration (noted with an "*"). All opinions are that of the author, and posts are written with authentic experiences and honest opinions. To read more, visit my disclosure page.