Vancouver's Must Visit Nail Salon | Onyx Aesthetics Studio
IF YOU'VE MISSED NAIL SALONS HAVING THAT PAMPERING, ONE ON ONE AMBIANCE, LOOK NO FURTHER THAN ONYX AESTHETICS STUDIO.
I've had the pleasure of experiencing the CND Shellac manicure there several times now and can say it's truly my favourite nail spot in the city. It's not just nails though; Beyond manis and pedis and gel enhancements, Onyx also offers lash extensions, Yumi lash lifts and tints, and waxing services.
There's really just something special about Onyx; Owner Linda Trang Ly and the girls have done an absolutely amazing job of their recent expansion and renovation. The feel-good vibes are in abundance.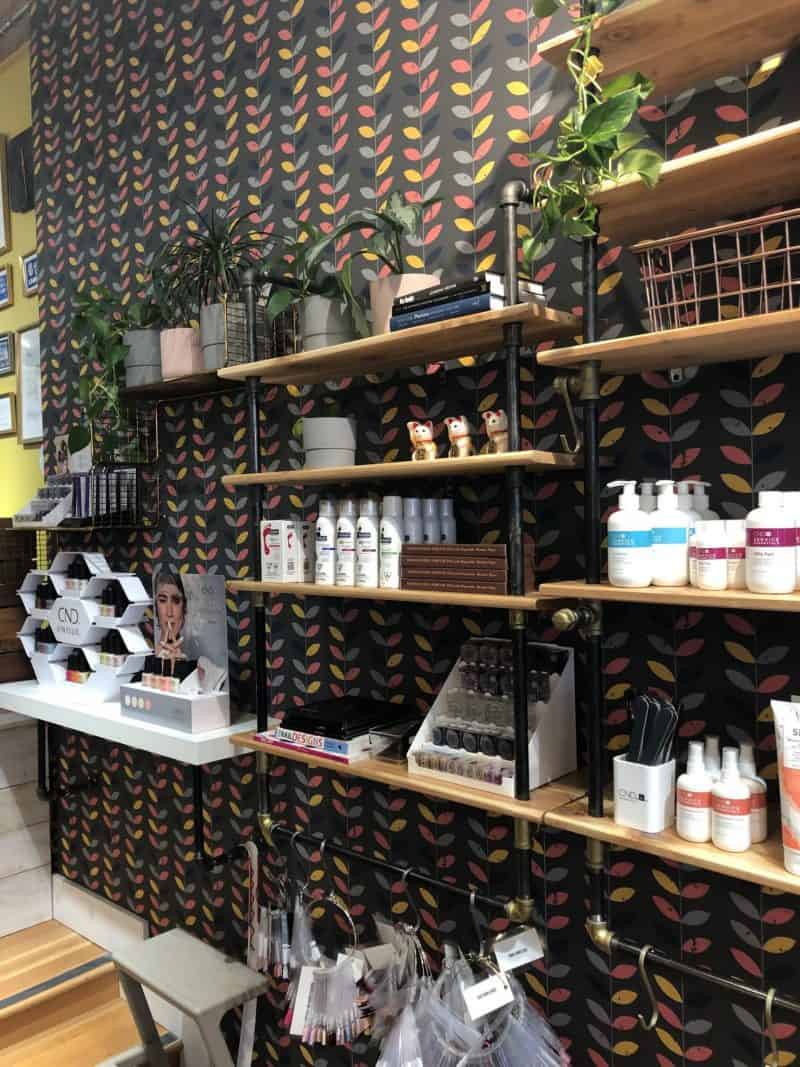 Onyx Aesthetics Studio is located at 421 Abbot St in Gastown's historical Argyll Building, which was built in 1904! Linda and her team have managed to put such a unique stamp into an already character-rich area of the city. The decor is laced with funky 60's inspired wallpaper, ceiling-high frame wall, deep cosy pedicure chairs and creatively laid out merchandise. Basically, the whole place is totally Insta worthy!
Onyx offers CND Vinylux and Shellac gel, and the colour selection is amazing. If you can't choose just one shade (seriously, it's kinda hard), Linda and her team are the absolute best at nail art. The selection of glitters, foils, gems and ornate details is nothing short of incredible. If you're like me, and love a fun mani but lack the inspiration of what to ask for, look no further than your nail tech's own hands. On my last visit, I had the pleasure of having Linda herself do my Shellac manicure. Her own nails were what inspired the look (shown above) we went for! These girls genuinely love what they do, and they proudly boast their amazing work.
My most recent visit to Onyx was to check out CND's latest bridal collection, Yes I Do. Now I get that this might look like a run of the mill bridal nail collection, but it's shocking how many brands just can't get pale ivory, pink and white right. The CND Vinylux formula can be worn sheer thanks to its even application but builds up without streaks.
It's the kind of collection I love to wear on the regular. If you aren't familiar with the CND formulas, they are beautiful. As always, the CND collections always come in matching Shellac and Vinylux formulas for in salon and at home use. Shellac is their proprietary UV polish formula, and Vinylux is their regular long wear nail polish. I've had only great experiences with both, but can say for certain that when I get a Shellac manicure at Onyx, it easily lasts a few days longer than any other nail salon!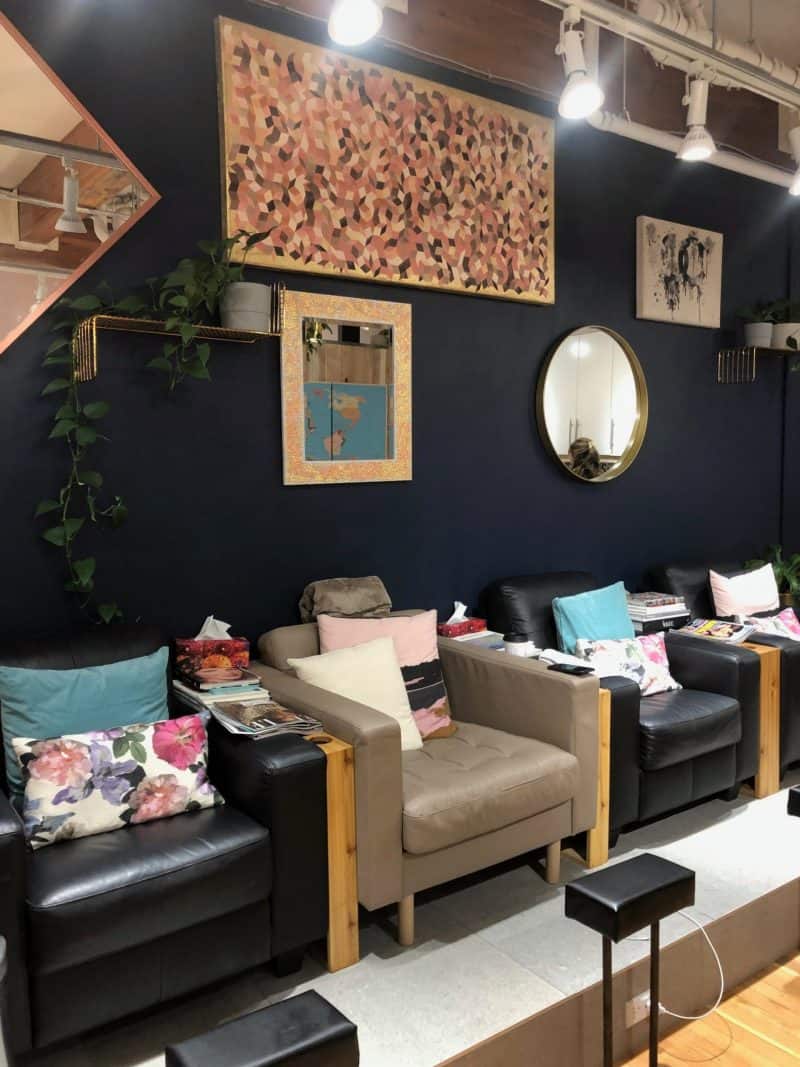 Now I will be honest and say that my days of nail art at home are temporarily on hold. My toddler most certainly doesn't allow me the time for that, but I do still love to keep my nails painted. I love that the CND Vinylux formula doesn't need a base coat so it saves on time. I prefer the Gel Like Effect Top Coat over the regular one, that holds up to all the hand washing and toddler scrubbing I do, just a bit better.
Having said that, I'd choose to have Linda and her team of nail guru's doing my nails any day. I don't often treat myself to such luxuries, but it is absolutely worth it. Not only are they all incredibly friendly and professional, but they are masters of their job. I've had several manicures there over the last couple of years and have only ever walked out of Onyx's door thrilled.
Onyx Aesthetics Studio is an absolute gem worth seeking out here in Vancouver. Treat yourself to a gorgeous manicure, pedicure or one of their other services and enjoy the ambience!
---
CND Vinylux Weekly Nail Polish can be purchased at Ulta | Amazon CA | Amazon US | Nail Polish Canada | London Drugs