The Champagne Shadow All Makeup Lovers Should Have | Stila Kitten Eyeshadow
My love of
Stila's Kitten Eyeshadow
came about many, many years ago. If you read
this post
, you might even remember that it was the first purchase I ever made from Sephora. Since then it has become somewhat of a staple in my makeup wardrobe that has stood the test of time – and has gained a bit of a cult classic status for the brand (not surprisingly).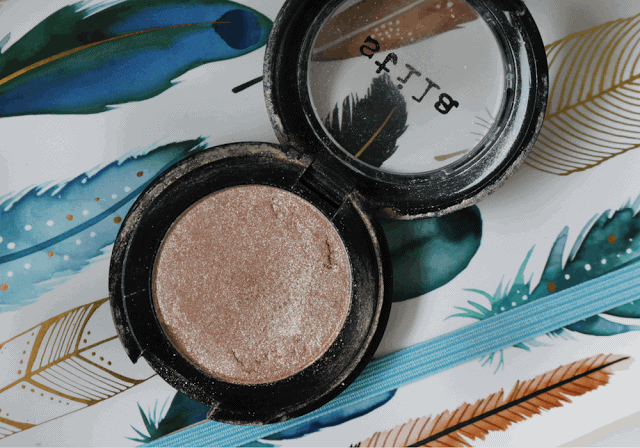 Way back when I first purchased
Kitten
, it was housed in cardboard packaging, and the super fragile shadow inside smashed to smithereens more than a couple times. The super pigmented shadow inside was so fragile and didn't hold up well to makeup bag transportation. After a while, I got sick of rebuying it and moved on. Then some years back Stila repackaged and it finally came in a slightly more sturdy plastic compact (
don't fool yourself though, its still a very soft, loosely pressed shadow
) so I repurchased and fell right back in love with it.
As mentioned the texture of this shadow is super soft, almost like a loose pigment that has been lightly packed into a compact. For this reason I love to use this shadow with my finger. The neutral champagne shade seems to work beautifully on all skin tones in one way or another, but I love this patted on the lid with a flick of black liner for days where I am looking like I very obviously didn't get 8 hours of shut eye. Something about the slight sparkle and glimmery sheen of this just makes your eyes look more awake, and it's one of the few pale shadows that I feel I can get away with wearing without paired with something else, because the shift in the champagne shade gives it a unique dimension. Heck, in my younger days I was even known to dust a little of this on cheekbones and collarbones for a night out on the town!
It's just one of those staples shadows that works in every makeup collection – whether you like bright colours or muted neutrals,
Stila Kitten
has its place, and because of that it deserved some love here on GLG, don't you think?
Just don't knock it off your bathroom vanity…
Have you tried Kitten? What is YOUR must have staple?
Follow