Getting Glow: Hourglass Ambient Strobe Lighting Powders
I'm sure you've heard the term "strobing' plenty in the last year, heck I even have a full post on it
here
. So I'm not surprised that rather than just marketing them as your standard highlighter, the
Hourglass Ambient Strobe Lighting Powders
* have been launched in four shades, and marketed as both wet and dry to appeal to everyone as subtle to 'seen from space' glow factor. I received the shades Brilliant and Iridescent to try out and have been amping up the sheen to test these bad boys out.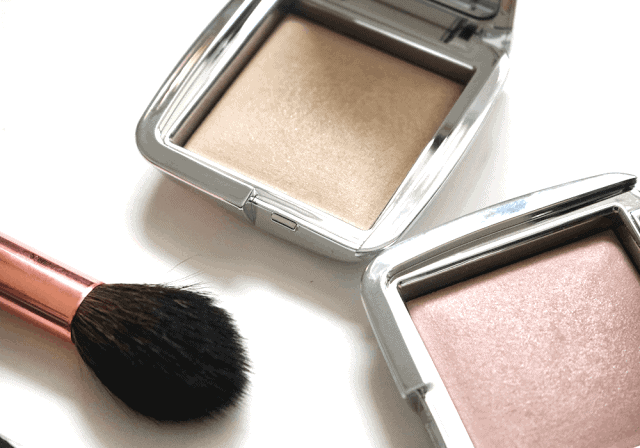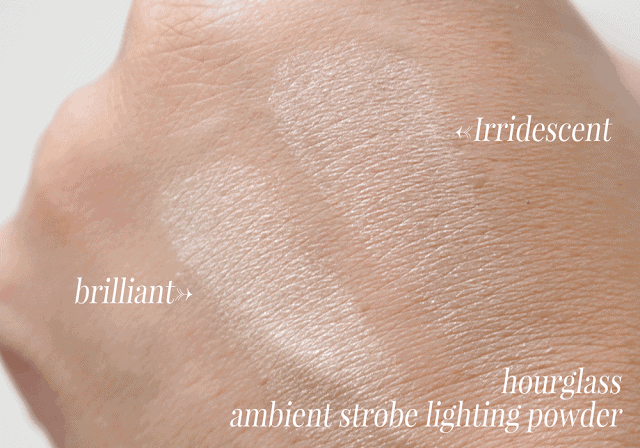 When I first saw the launch for the
Hourglass Ambient Strobe Lighting Powders
I was instantly skeptical, thinking they would be glittery or sparkly. Knowing Hourglass, I should have known better, but with the strobing trend still taking the beauty world by storm I have seen some pretty outrageous highlighting jobs as of late… Much to my delight these are incredibly finely milled, silky smooth and pigmented but in a way that lets your skin shine through. Rather than looking metallic, or worse: downright frosty, these have such a soft glimmer to them when used dry that I don't worry about texture issues or emphasising pores. If you're wanting that Tin Man-esque vibe you can in fact use this wet for the ultimate glossy looking skin; The nature of a baked product allows you to use a damp sponge directly on the product (Hourglass even marketed their own called the
Ambient Strobe Light Sculptor
) without worry of a film or hard surface.
For my own personal taste, I prefer a soft tapered brush to sweep along cheekbones, the bridge of the nose and the brow bone to apply these. After testing several of my brushes, my favourites for a subtle application are the
Surratt Artistique Highlight Brush
(this might be the SOFTEST brush you will ever touch) and
Charlotte Tilbury Powder & Sculpt Brush
; For a stronger glow, something denser like the
MAC 109
can really buff on the shine. Either way, the glowing highlight left behind is stunning! No patchy frost, visible glitter or metallic foil look here folks, these are truly luxurious in formula and application.
The Strobe Lighting Powders are housed in the tell tale Hourglass compacts with mirrored silver compacts, and come in four shades:
Brilliant – A pale yellow
Iridescent – A warm beige-pink
Euphoric – A warm golden peach
Incandescent – A cool shell pink


Which shade of the Strobe Lighting Powder looks the most appealing to you?