Mascara Monday | Benefit Roller Lash Mascara
If it's two things Benefit seems really big on, its hyping up a product and going all out on packaging. Their newest mascara offering is no change from this, and after seeing heaps of youtube videos, blog and instagram posts about it, my curiosity was piqued. So naturally, when Sephora offered a mini-trial version to their Beauty Insiders as a gift with purchase I jumped at the chance, and may or may not have done an inner squeal of excitement (you know you're a beauty blogger when…)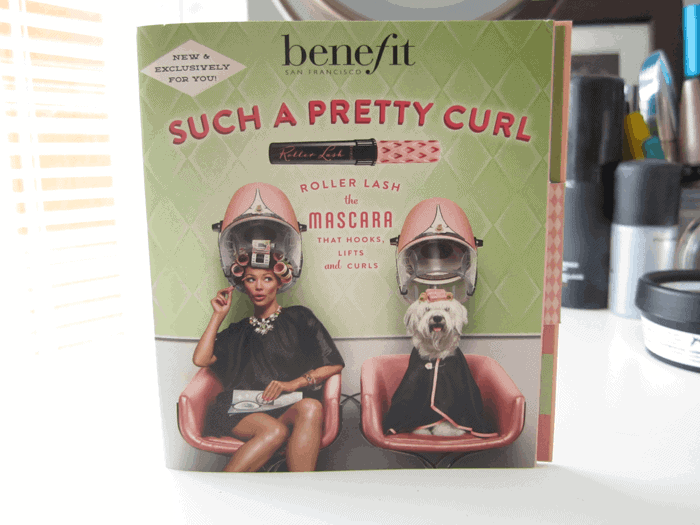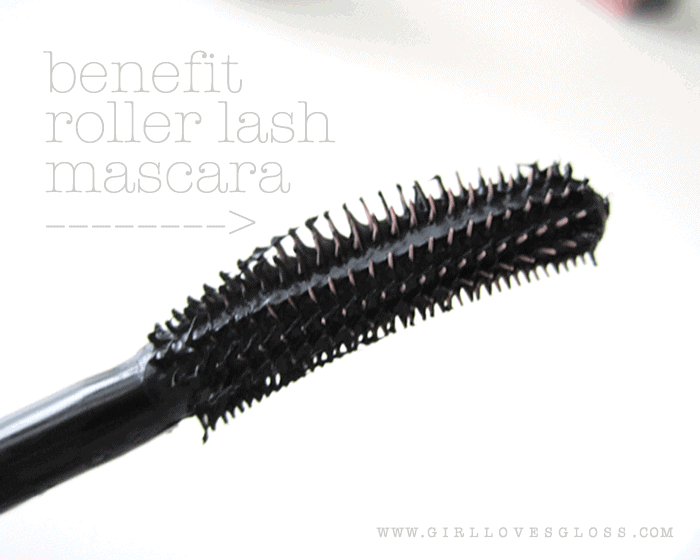 The
Benefit Roller Lash Mascara
claims it 'hooks, lifts and curls' your lashes with their patent-pending Hook'N'Roll brush that latches your lashes with the way the bristles are staggered for an 'ultra long wide eyed effect'. I am always sceptical of mascaras that claim to curl lashes, because I generally think that idea is a bit crazy. I've also not been a fan of Benefit mascaras –
They're Real
 left me with sticky clumpy lashes, and
Bad Gal Lash
did even less that that. So I was going in with low expectations, which I think sometimes is the best way to trial something.
To put it through the ringer for testing, I decided to try it on one eye without curling my lashes to test its curling claims, and the other after curling to see how well it actually held the curl. In the picture above you can see my lashes no curl and bare, then uncurled but with 2 coats of the mascara, and finally curled with two coats of mascara. So you can see that it did in fact actually lift my lashes.
Yep, Im surprised too.
I will say the formula is quite wet, and much like They're Real, I found it took a while to set which can be messy and slightly annoying. You can tell when you look at my close up shot of the brush that the colour of the bristles shows through, and most of the product hangs around at the base of the brush. If you have fine lashes like I do you might also find that this type of formula can weigh down lashes, so I was surprised to see it didn't as much as I expected and left the lashes feeling soft. The formula was nice and black and I could feel my lashes being 'caught' in the bristles which was a good and a bad thing. The good was that I do believe this is what gave the lifted effect. The bad being that it tended to stick several lashes together, making it a bit hard to get separation and erring on the side of clumpy (yet not overly volumized if that makes any sense)
In the sense of removal I opted for waterproof mascara remover, knowing how much of a b!tch They're Real Mascara was to remove without and I was right to do so. So if you are a lover of non waterproof mascara because you can wash it off with your regular cleanser be prepared to use a dedicated remover to get this off gently.
Overall I am both surprised impressed by the Benefit Roller Lash Mascara – it would be a good choice for someone who doesn't like the faff of curling lashes but wants a bit of lift and doesn't like to wear coats and coats of mascara. It definitely delivers on the promise of length, but I would recommend a separate mascara on top for a bit of volume if you like that as well.
Benefit Roller Lash Mascara will be available for purchase starting February 27th. Will you be trying it?