The Face Mask For Those Who Don't Have Time For Face Masks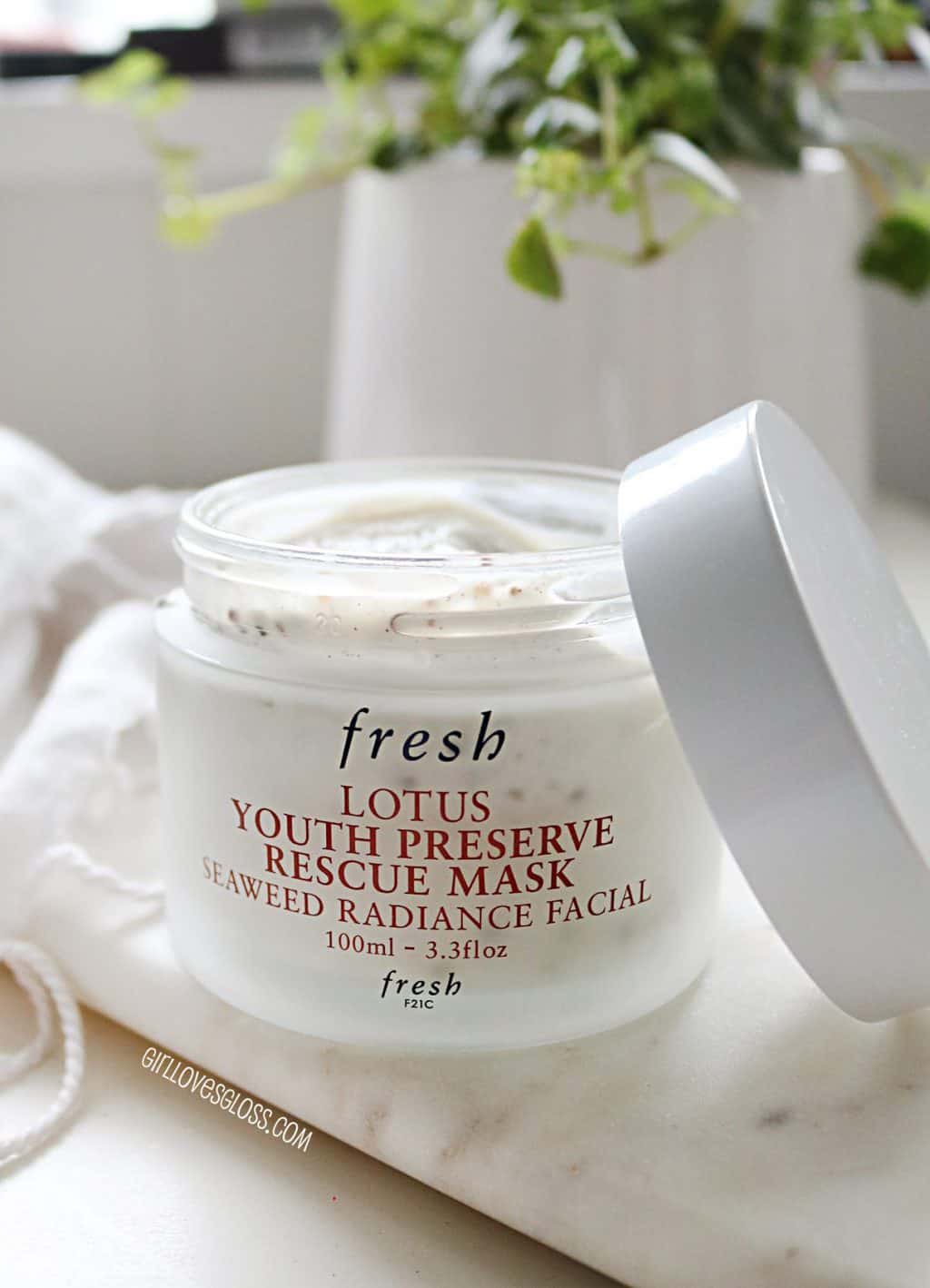 [dropcap]I[/dropcap] know masking is meant to be a treat you can give yourself. Spa Nights with girlfriends are a longtime thing of the past for me though. I just don't have time to sit with a mask on my face for 30 minutes in order to get the benefits of it. So I initially wrote off the Fresh Lotus Youth Preserve Rescue Mask as one of those products I'd get to use "one day". Then to my delight a couple weeks back I noticed that it's a 5-minute mask! That's right people – only a few minutes to give your skin some well needed TLC.  Can a 5-minute facial really leave that much of an impact though?
Fresh Lotus Youth Preserve Rescue Mask Review
---
Available at Sephora | Nordstrom | Harrods
The name 'Youth Preserve' certainly is appealing, isn't it? Fresh uses what's called their Super 7 Complex blend of supercharged ingredients; They hydrate, improve radiance, refine and smooth skin texture to combat tired and overstressed skin. It's full of good skin things like red algae, lotus seeds and Kombu seaweed.
When you put this mask on, the instructions say to massage on in circular motions. Then you let it sit for 5 minutes.  For me, this is a perfect time right before bed to brush teeth, pop on some lip balm, fill up my water bottle etc. It has a fresh cucumber scent that I actually really enjoy (I'm not normally one for cucumber scented things) and the mask feels cooling and soothing. Then, it's time to wash the mask off with some warm water. Immediately after washing off my skin is noticeably smoother, and the tone is so even! Even better, my skin feels baby soft (and I have an actual baby to compare it to!). It's very rare that a mask actually has noticeable results in such a short time for me!
While the Fresh skincare range can be a bit pricey, this is one of those masks you'll be grateful you have to hand. It's perfect for a wake me up after a long night, or as prep for a special event! My skin is so smooth and even after. There is no redness in my jawline like usual, so it's perfect as a makeup prep. I feel like because of how well it works, my other skincare really works harder for me, and I wake up with amazing skin!
If you're looking to treat yourself to a really nice mask that works into anyone's hectic lifestyle – this is the one. There's no excuse not to treat your skin right, when it only takes 5 minutes!
Shop the Fresh Lotus Youth Preserve Rescue Mask
---