When They Can't All Be Winners : Products That Just Didn't Work For Me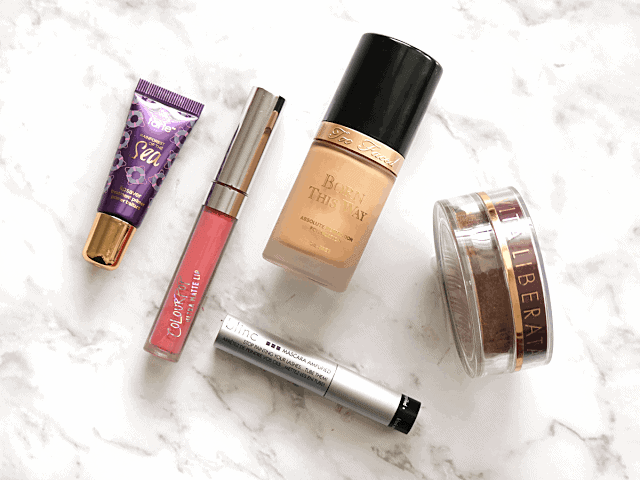 As a beauty blogger and all round makeup hoarder (the first step is admitting a problem…) it's in my nature to want to try all the latest and greatest, hyped up products out there. There are times where I've bought things because others loved them, only to be left disappointed, and other times products have been panned in reviews and I adore them! That's just life, and let's face it – they can' all be winners can they? Today's post is spotlighting five products that just didn't work for me.
I always feel the need to preface a post like this by stating that just because something doesn't work for me, doesn't mean it won't work for you. It would be a pretty rare moment for me to openly state a product is crap, most of the time products don't work for me due to skin type, skin texture or the actual colour of the product. Now that we've gotten out of the way, let's jump in:
I've done a full review of this, so I wont go into serious depth about this other than to say it didn't perform on either promises for me; Leaving my lips drier than before application and with a white crusty residue it neither primed nor treated my lips.
These blew the internet up when they were launched and everyone had to have them, myself included. I can honestly say I haven't left the house wearing these once, because the atrocious crackling dried out mess they leave my lips is enough to make me hide my face. I find them completely unwearable, to the point of my lips actually hurting a bit when testing them out. Ouchie.
I feel like this might be the controversial product of the bunch here, but sadly I couldn't get this to work for me regardless of how many times I tried. While I liked the coverage and shade range, unfortunately every time I wore this I was left with clusters of clogged pores and bumps and found it dried my skin out. Clearly this is a case of an ingredient in Born This Way that just doesn't get on with my skin, sadly.
I was so intrigued by this product when it launched: A self tanner in a loose powder format that could be worn as a bronzer that would then leave a tan behind at the end of the day. Unfortunately while this makes a lovely and realistic bronzer that really looks like you have a tan, it completely washes away at the end of the day falling short on its innovative claim.
I remember when Blinc launched their mascara years ago and it took the beauty world by storm because of the tubing technology. If you're not familiar: tubing mascaras actually deposit product around the lash creating a 'tube' which then doesn't come off until the combination of warm water and pressure is applied. The problem I had with this is that it gave absolutely no volume or thickness whatsoever, and then was absolutely awful to remove. I felt like I was tugging so hard on my lashes to remove the product (regular oil based removers do not work on formulas like this) and definitely saw the loss of a few lashes on each eye (traumatizing, I tell you!).

Which products have you tried recently that just didn't do it for you? Have you tried any of the products I've mentioned in this post?