Love, Trust and Fairy Dust | Do you Need Tarte's New Palette?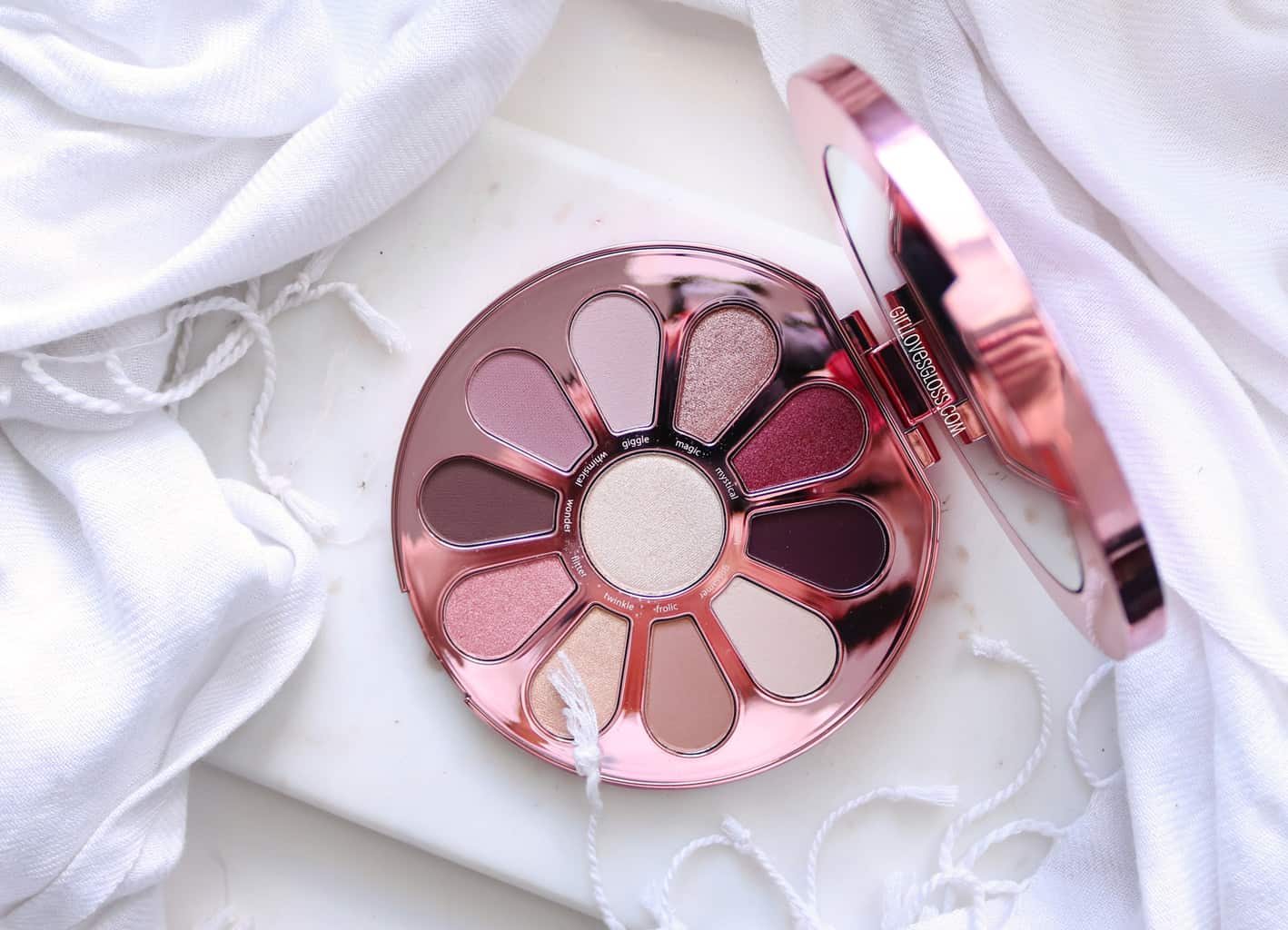 Tarte Cosmetics has yet another palette on the market and I got my hands on it to see if it was a buy or bust. I've had some amazing luck with Tarte palettes in the past like this one and this one, but occasionally their formula can vary. Their new, limited edition, Love, Trust and Fairy Dust Palette is certainly eye-catching, but does the quality hold up?
PR Sample. Affiliate links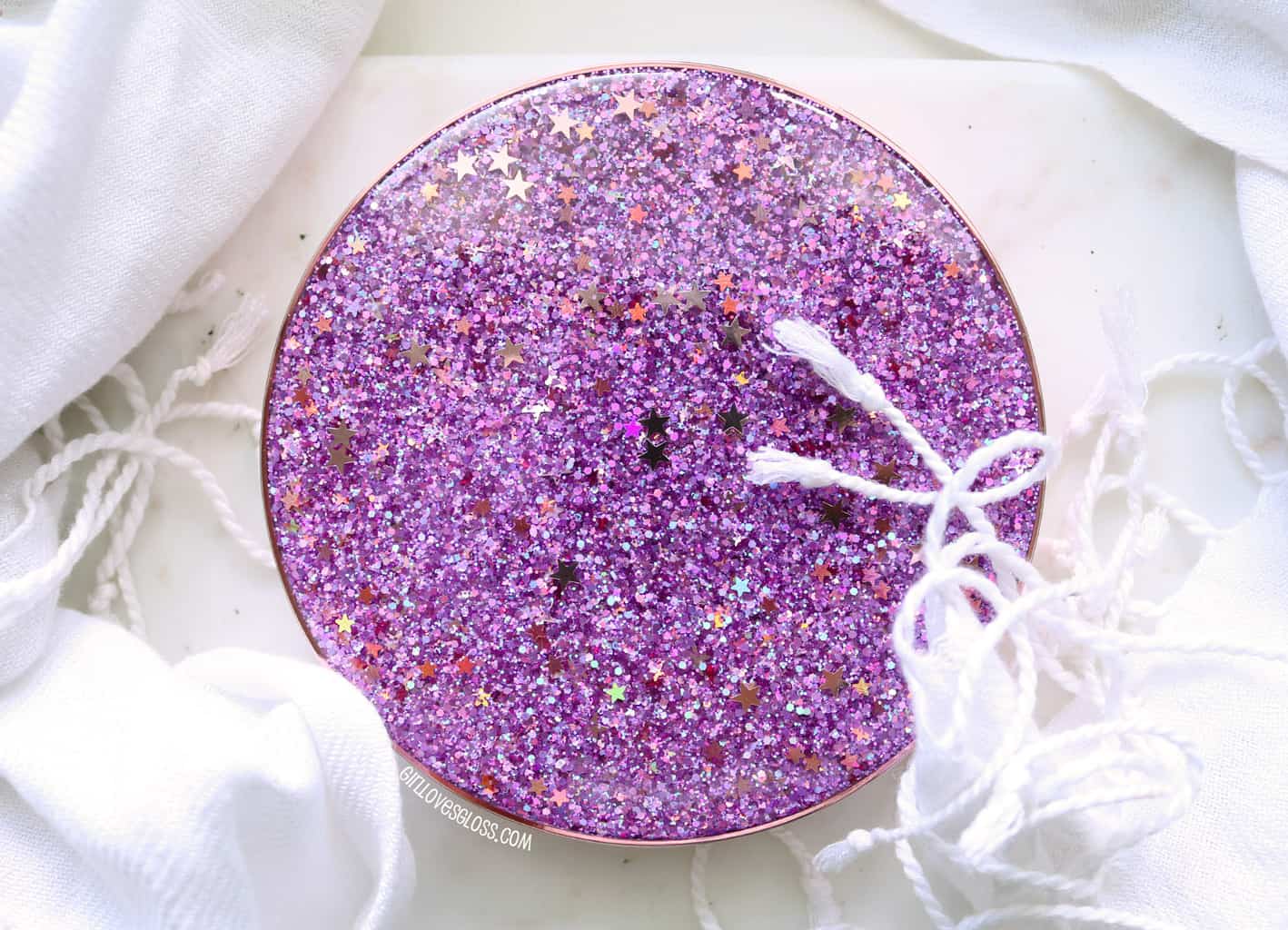 Tarte Cosmetics Love, Trust and Fair Dust Palette
---
Available at Sephora | Ulta | Tarte Cosmetics
The Tarte Love, Trust and Fairy Dust Palette is comprised of 11 shadows including 6 matte and 5 metallic formulas. The colour scheme is soft rose neutral and there are varying depths from a pale bone shade to a deep eggplant. For me, this type of variety is a must when it comes to palettes these days. I want to be able to complete full looks out of my palettes and not have to reach for additional shadows. I look for three basics: pale highlight, mid-tone transition shade, and a deep crease/liner shadow I can use for depth. Any more than that is gravy and just enhances an eyeshadow palette's appeal.
In true typical Tarte formula fashion, these shadows kick up a lot of powder when you dip your brush into them. They are beautifully pigmented, but start light handed and build your desired intensity for the best approach. The texture of them is nice and creamy to the touch, with a few shades like Flitter and Twinkle performing best patted on with a finger or a dense brush to get the most out of their metallic quality. The matte shadows are beautiful and stand true to Tarte's reputation; The two darker shadows Wish and Wonder actually apply with a brush much smoother than in finger swatch.
Due to the creamy quality of these shadows, I do find they work best over a base or primer. I tend to put a primer down before any shadow I apply and the colours in this palette look vibrant until the end of the night!
In terms of packaging, I love the layout on the inside, but the outside motif doesn't thrill me. I'm not a glitter lover and find it a bit juvenile looking (and quite frankly I am so done with this unicorn/mermaid trend in the beauty world!). I think for many women over a certain age, the outside packaging might be off-putting. By the outside, I personally would expect a rainbow of glittery shadows, and perhaps be under the guise that it is geared towards a different audience.
Does that mean I don't think this palette is worth buying? Hell no! I actually really like Love, Trust and Fairy Dust, and I think it does a fab job of covering all your bases! I've found myself wearing it daily because it is so easy and I like the cute flower petal design on the inside. The mirror inside is also fabulous and the packaging is sturdy. The product itself gets a huge thumbs up for me, but the outer motif is a pass.
Shop the Tarte Love, Trust and Fairy Dust Palette
---

---
Some of the products mentioned in this post may have been provided for consideration. These products may be linked using an affiliate link, which provides me with a small commission in return for providing readers with honest and authentic reviews. The earnings from affiliate links are what keep GirlLovesGloss.com running! You can read my full disclaimer here.