The Must Have | L'Oreal True Match Lumi Cushion Foundation
When it comes to foundation, I'm kind of tough to please. When it comes to foundation from the drugstore, I am almost
impossible
to please. When I saw
L'Oreal True Match Lumi Cushion
displayed at my local drugstore I knew I needed to try it. With cushion compacts being all the rage thanks to Korean beauty trends forever paving the way for new and innovative cosmetics, I knew it would only be a matter of time until some big name beauty brands started stocking the shelves with them here.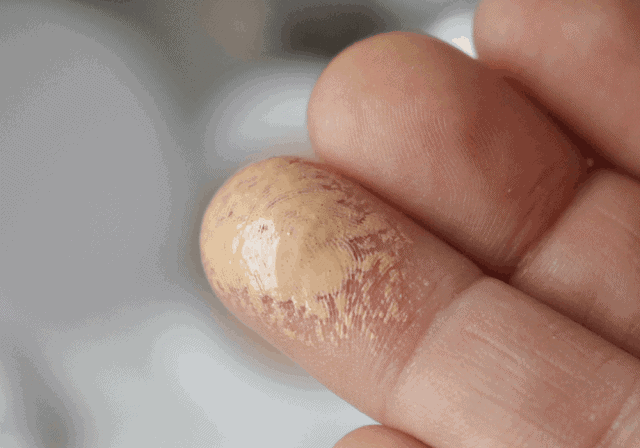 Now normally I hesitate to follow beauty trends often finding them gimmicky (BB, CC and EE creams anyone?), but I can honestly say this foundation had me in love with it from first application. I am so happy to prove myself wrong when it comes to a product like this. Whilst the original formula didn't float my boat, the
L'Oreal True Match Lumi Cushion
is absolutely beautiful on the skin.
The Formula
The idea behind a cushion foundation is that the liquid base is suspended in a built in sponge, not only making it super portable for travel and purse friendly touch ups, but easy to dispense just what you need. This formula is insanely lightweight in texture, and just as the packaging suggests, is most definitely buildable and luminous.
The Finish
Never has a drugstore foundation impressed me like this has in way of finish. It builds up as much as I need to leave my complexion looking flawless. It glides over fine lines, and pores better than most high end foundations have for me, and gives a beautiful youthful, 'my skin naturally looks this good all the time' look. Seriously, when brands say their product is 'undetectable on the skin' they are hoping for a finish like this. It is luminous on my dry skin, without looking shiny and doesn't cake up if/when I decide to powder it.
The Wear Time
As you might be guessing by now, I am also beyond impressed with the wear time. I can pop this on at 8am and still have it looking fresh as a daisy at 8pm. No where on the package does it claim to be a longwearing base, but given most foundations wear off around the jawline and chin for me, I would say it most certainly is.
The Application
I am a brush girl through and through, but this definitely works best with a sponge. I've given the little sponge that comes with the compact a go, and it does the job surprisingly well, but my favourite way to apply is with the Real Techniques Miracle Complexion Sponge (I don't find it necessary to dampen the sponge for this product). I find a stippling or pressing motion works best, using the flat part of the sponge to build up coverage.
Overall
This is such a massive hit for me – L'Oreal has been pumping out some stellar products recently and this is at the very top of the list for me. It gives me everything I want in a base – luminosity, coverage, longevity, shade selection and even affordability (though I would say this is at the high end of the drugstore spectrum in terms of price). My only gripe is that at 0.51 oz it is only half of the product you would normally get in a foundation, having said that, I find I need such a little amount to get the job done….
I've tried other cushion compacts and been left wanting more, such as the
Amore Pacific
(not as buildable and the finish was flat),
Sulwhasoo
(too heavy and not buildable, very detectable on the skin) and
Lancome
(too sheer) – all three had a poor shade range. Hands down,
L'Oreal True Match Lumi Cushion
is the winner and I am so thrilled to have found it in my local drugstore! Bravo L'Oreal, you've got yourself a winner!
Have you tried cushion compact foundation yet?
What was the last drugstore product that impressed you?
Follow