Baby Gear Worth The Hype: DockATot Deluxe Plus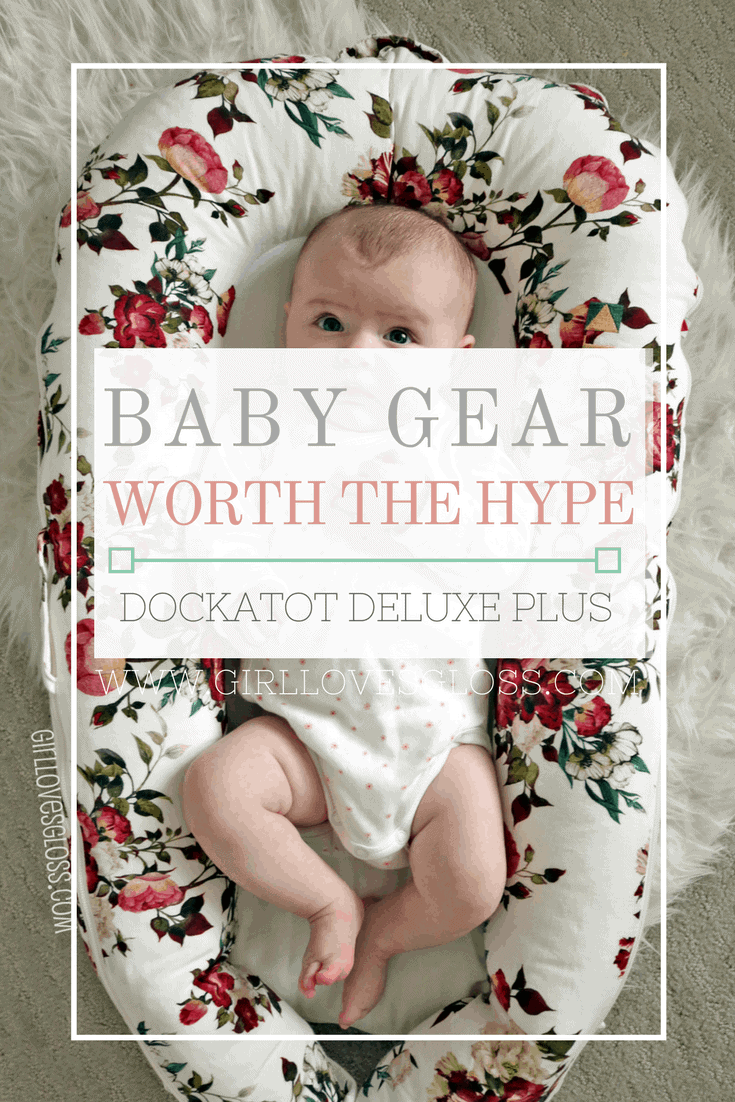 [dropcap]W[/dropcap]hen I found out I was pregnant, I instantly went into the first time mom panic stage where I needed to know all the things I should have ready when baby came home. Even though I had 8+ months to prep, I needed to get my list going asap (I hate not being prepared for things!). I joined a local moms group on facebook, and probably once a day someone was posting, asking or raving about something called a DockATot. Touted as the thing that made babies sleep, a 'total lifesaver' and 'completely worth every penny' had me all ears, but sceptical.
Of course, before I knew it, I was seeing these things everywhere! My local baby store, Nordstrom, you name it. I loved the adorable patterns and thought it would be handy, but my husband thought it looked like 'an overly expensive baby life raft'. Well let me tell you, folks, he ate his words REAL fast on that one. The DockATot might simply be the easiest thing for me to rave about in my baby-buying history so far…
*PR Sample, Affiliate Links
DockATot Deluxe Plus Review
---
Available at DockATot | Nordstrom | Indigo | Walmart | Target
So… What's a DockATot Exactly?
'DockATot® is a multi-functional lounging, playing, chilling, resting and snuggling dock you can take anywhere. Created with love in Sweden with a strict emphasis on design and comfort, there is simply nothing else like it on the market that allows mothers to feed, soothe, and bond with baby.' ¹

---
To put it simply, I really wasn't sure how/why/when I would need a DockATot before Everly arrived, but I knew I needed it. The night we finally brought her home after a very long labour, delivery and recovery in the hospital she was inconsolable, as was I. I had just had a C Section after 3 days of failed induction (yes, it's as awful as it sounds!). I was exhausted, barely mobile and very sore. I wanted desperately to snuggle her. Everly, however, wanted nothing to do with that and my incision didn't allow me to hold her most ways she was comfortable. By about 2am that morning, my husband said, "isn't that what this fancy baby lounger is for" and the minute we plunked Everly down she stopped crying. I can still remember that moment of relief washing over me! I was able to lay down, with her next to me, safely.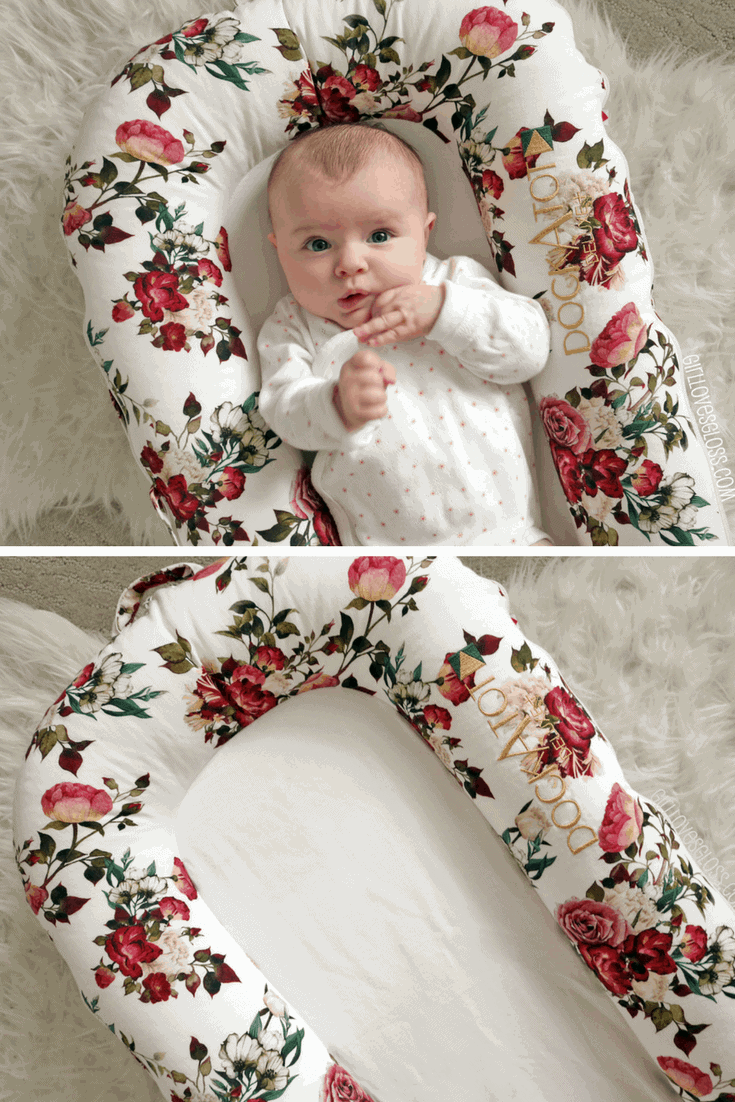 "Everly was a colicky baby. Resting her down in her DockATot was one of the FEW things that calmed her"
The cushy walls of the DockATot make babies feel secure like they were in the womb; Think of how swaddling soothes some babies, minus the trickiness of wrapping your babe up like a burrito. I felt so much comfort knowing that it is made with non-heat harbouring materials that are 100% breathable. The list of testing and certifications for the DockATot, worldwide, is extensive, so you can read about them here. The pricing definitely reflects the rigorous testing and high-quality materials; This is a case of getting what you pay for!
Everly was a colicky baby. Resting her down in her DockATot was one of the FEW things that calmed her. Especially in the early days when she was too little for a bouncy chair or sling, the 'Dock' gave her that secure feeling that helped her drift off for a nap. As a new parent of a cranky baby, that made it worth its weight in gold! I would toss the Dock in the car for trips to the Grandparents, and know that she would snooze (supervised of course!) because it was a familiar environment. As she grows, we can unclip the bottom to allow kicking space, and she can do tummy time with her arms over the edges for comfy neck strength building!

The fact that it comes in a slew of absolutely adorable patterns is a total bonus. I have her in the La Vie En Rose cover in these pictures which is hands down my favourite. You can get extra covers and I highly recommend it. They are machine washable (and wash up well – I've not had any fading or warping on any of mine!). When the baby is cranky and has spat up, you'll be grateful you've got a fresh cover waiting in the wings!
I could go on and on, but the DockATot saved our sanity in the early days. We've caught ourselves praising it out loud several times. Turns out all those moms who said it was the best thing since sliced bread we're right; The Grande is already on my wishlist as Everly grows.
What were you must grateful when you became a parent for the first time??
---
¹The DockATot® has been subjected to rigorous product safety testing and is fully compliant with Canadian and U.S. federal requirements, including consumer textile flammability requirements, U.S. Consumer Product Safety Commission proposed standards as well as the British standard on air-permeability for infant pillows, BS4578.
Some of the products mentioned in this post may have been provided for consideration. These products may be linked using an affiliate link, which provides me with a small commission in return for providing readers with honest and authentic reviews. The earnings from affiliate links are what keep GirlLovesGloss.com running! You can read my full disclaimer here.