Brand You Need to Know About: Omorovicza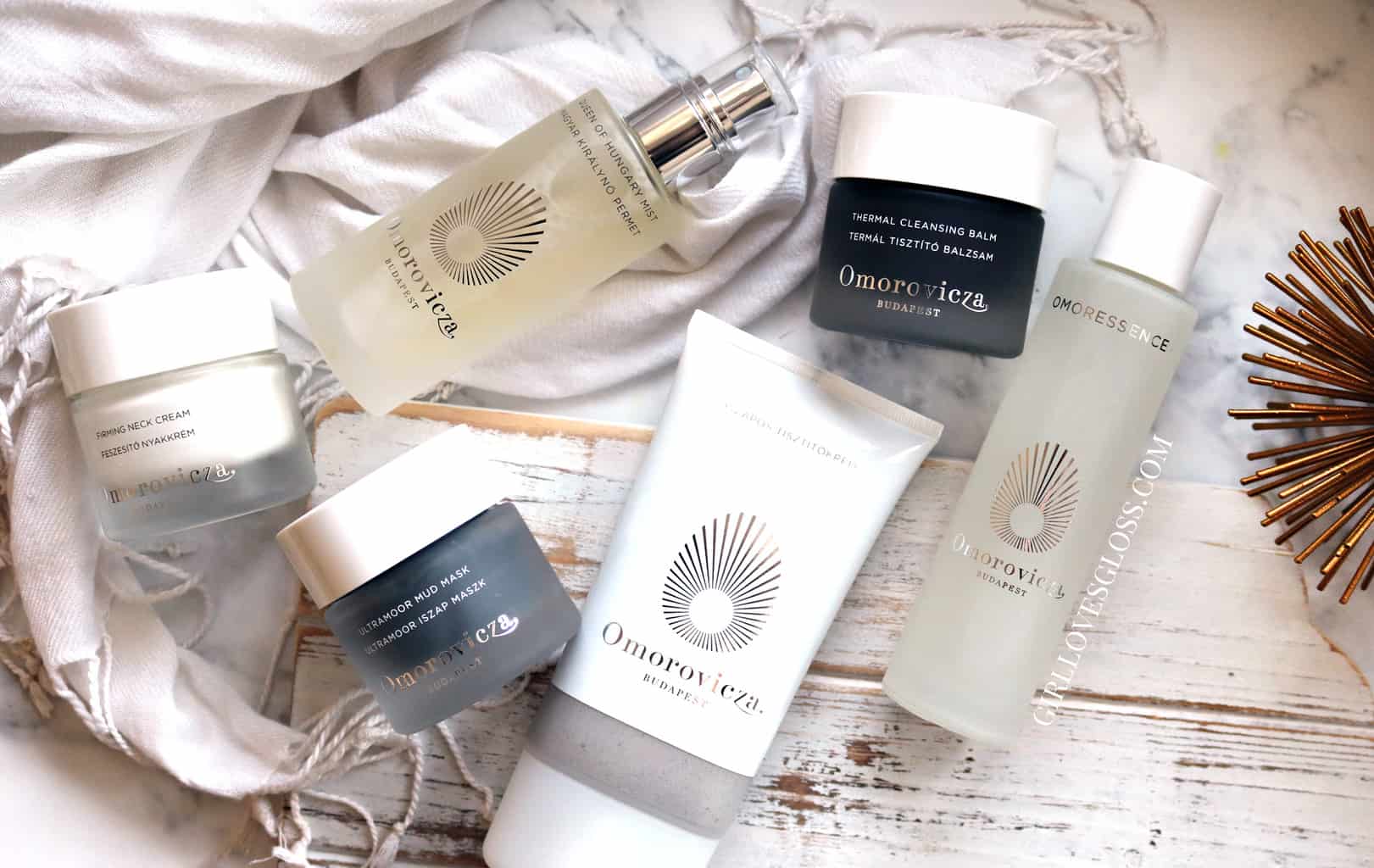 Several months ago I got the distinct pleasure of sitting down for a lunch with several of my blogger peers and the founder of Hungarian skincare brand Omorovicza. Not only was it a wonderful story, but incredibly empowering and refreshing to see a family company striving to share such an incredible resource with the rest of the world. Many might be familiar with the name of the brand due to its famed Queen of Hungary Mist (which I truly adore) but there are many other gems in the lineup worth checking out. So here's a roundup of some of the amazing products I've tried and my thoughts on them…
*PR Samples, Affiliate Links
Omorovicza Skincare Review
---
Queen of Hungary Mist – Sephora
This stuff is magical. I reach for it whenever my skin goes berserk and nothing else seems to work; It leaves it feeling hydrated, soothed, calm and even. I tend to hoard this away for times when I know it will make the most impact; Big seasonal changes like Summer-Autumn, for example, are the perfect time to treat yourself and I have a bottle ready for when Baby B arrives and my skin inevitable goes through hormone hell!
Thermal Cleansing Balm – Sephora
While the brand says this demolishes makeup, I wouldn't waste it on that! This is a luxurious cleansing balm that leaves the skin feeling baby soft and pampered like you've just had a facial. It will most definitely take off light makeup, but when I use this as a morning or second cleanse my skin absolutely GLOWS.
This is the cream cleanser for people who don't feel that traditional cream cleansers don't do enough. The camphor and peppermint in it make it a great 'wake up' cleanser as it gets that little tingle factor going. It claims to be suitable for all skin types, but I found it a bit much for my dry skin unless I was feeling particularly grimy.
This is the Queen of all moisturizers as far as I am concerned. It almost feels silly referring to it as merely a moisturizer because it really does feel like it 'rescues' the skin as the name suggests. It's uber-rich, wonderfully concentrated and a little dab will do you (no, seriously). If you've suffered from flaky, painfully dry or irritated skin, this is for you.
Refining Facial Polisher – Sephora
The scrub lovers will definitely want to put this on their wish list; The combo of mechanical and chemical exfoliating leaves your skin feeling amazingly smooth. Even more satisfying, it's a stunning emerald green colour that turns to a pearly grey as you massage it in. You leave it on for 2 minutes and then remove with a warm washcloth for the fasted scrub/mask combo ever. The owner and creator Margaret, actually said she keeps it in her shower. As a busy mum, she knows that even finding that extra few minutes can be tough!
Ultramoor Mud Mask – Sephora 
If you're wanting to devote a few more minutes to pamper yourself, this mask only needs to be left on for 10! (my kind of mask!). It's jam-packed with Hungarian Moor Mud which detoxifies while restoring radiance and elasticity.  This is ideal for someone who is concerned about signs of ageing, has mature skin or is starting to see the signs of ageing. I noticed the difference after the first time I tried this, and after reading the reviews online it seems I am not alone; Most said it was love at first use!
If you've been looking for a new skincare brand to treat yourself, I would highly suggest Omorovicza; I've loved almost every product I have had the pleasure of trying. While it is a luxury brand, this is the case of getting what you pay for. I also love that it is a family brand based on a spa that has been in the Omorovica family for over 200 years!
Omoroviza is free of parabens, sulphates, silicones, synthetic fragrance/dyes, petrochemicals, phthalates and are gluten-free. 
SHOP THIS POST
---

Some of the products mentioned in this post may have been provided for consideration. These products may be linked using an affiliate link, which provides me with a small commission in return for providing readers with honest and authentic reviews. The earnings from affiliate links are what keep GirlLovesGloss.com running! You can read my full disclaimer here.