Glossier Makeup: Worth the Hype?
Unless you've been living without the internet for the last year, you've most likely heard of Glossier. The Into the Gloss born brand has come out with a boutique selection of colour cosmetics and skincare and up until recently kept it US-based only (lame!). Thankfully this summer they finally got their act together and started shipping to Canada and the UK, so naturally, I was all over that. Today I've got some of their much-hyped makeup, and in another post soon, some of the skincare. Let's break it down and see if Glossier is truly worth all the hype, shall we?
*PR Samples
GLOSSIER MAKEUP REVIEW
---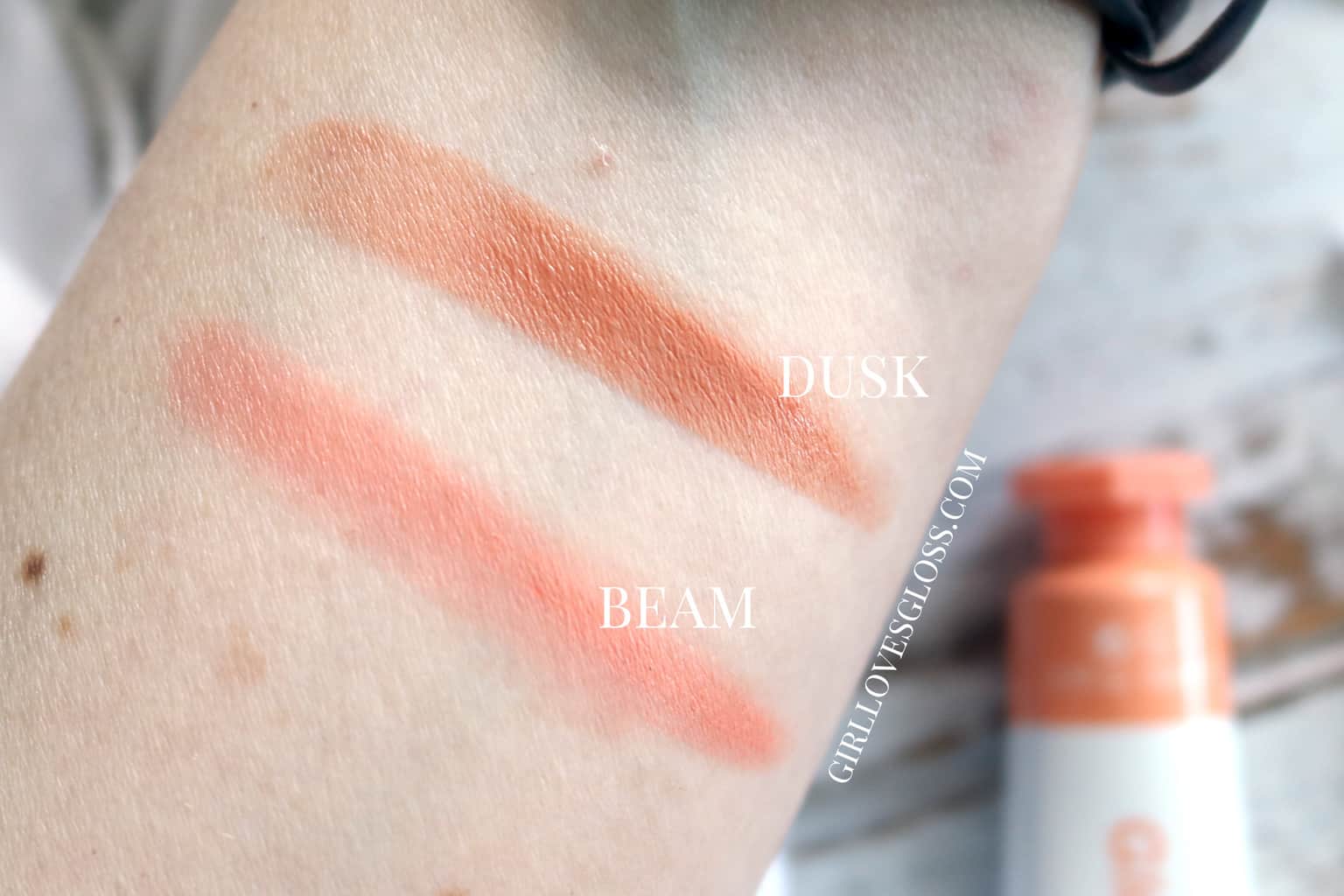 ---
Being the die-hard blush fanatic that I am, I was most interested in the Cloud Paints. These little tubes resemble those that you'd get at an art store filled with watercolour or oil paint (but sadly, not as many colour options!). The tube boasts "seamless cheek color" and I would agree with that; Cloud Paints blend into the skin beautifully. In fact, they have the texture and viscosity of a tube of watercolour paint (think more lotion-like than paste-like). 
Naturally, I went for the peach-hued 'Beam' and the natural-toned 'Dusk' and both liven up the skin without looking garish. I found these to be buildable and goof-proof, unlike some cream products which set so fast you have nanoseconds to work with them. I've applied a few ways, but found dabbing on with fingertips and then lightly running a buffing brush around the edges gives the best finish.
---
Ah the infamous Boy Brow. Youtubers and bloggers alike have been saying this is the best thing to happen to brows since tweezers. I had high expectations on this one given I am very particular about what I put in my naturally sparse and thin brows. I wondered if it would be a slightly more affordable replacement for my Benefit Gimme Brow, which like Glossier's offering, comes in a handful of tinted shades and beefs up brow hairs.
I got the shade 'Brown', which was my only option (other shades are Clear, Blonde and Black) and it is a touch warmer than I would normally choose, but doesn't seem to be glaringly obvious once applied. The shade I wear in the Benefit range is definitely ashier, however (shade 5). I also noticed that the brush on Benefit's Gimme Brow is actually smaller, so if you have naturally skinny brows, I would take that into consideration as well. In props to Glossier, Boy Brow has a more natural, soft feel to it that doesn't lend to crunchy or stiff feeling brows. It does still manage to hold things in place just as well. It does give a bit of that gritty residue at the end of the day sadly, but doesn't actually seem visible to the naked eye like some 'brow dandruff' can be.
---
I love a good concealer and find most on the market to be too cakey and drying for my under eyes. When Glossier promoted Stretch Concealer as a formula that has elastic micro-waxes in it that move and gives as your skin does, it certainly sounded intriguing! As someone with dry skin, I instantly loved the emollient texture of Stretch, it certainly feels hydrating and has a nice slip to it (warning for those with oily skin, I wouldn't recommend for you!). I got the shade 'Light', which is the lightest of 5 shades. 
My only gripe with it is that the coverage is very sheer. Yes, you can build it up to a medium if needed, but this really is a 'good skin day' concealer. So basically while this is great for me when I've had an amazing night's sleep (non-existent now that I am heavily pregnant!), it certainly won't be the option I choose when I have a newborn in my life and need the concealer gods to take pity on me!
So what's the verdict? Is Glossier worth the hype? I think there are definitely some innovative products in the line and I am interested in exploring it more. While nothing screams out to me as being one of a kind, never-seen-it-before, I like that Glossier hasn't just thrown itself into creating a massive multi-sku range. They seem to be researching their formulas and launching products in small waves as they see fit. The brand's reach seems to aim at natural makeup, so if you're the type that doesn't wear makeup for a little drama this is definitely a range you should check out. I'm curious to see what's down the pipeline in terms of their colour cosmetic range – perhaps a mascara? (though, I imagine it might not be dramatic enough for the likes of this girl!)
Have you tried Glossier? What are your thoughts on the range? Leave them in the comments below!