Highlighting On The Go with CoverFx Enhance Clicks
If you're familiar with the brand CoverFx, you've come to know that the brand loves to make beauty easy. Behind some of the most clever and innovative formulas and packaging in the last few years, CoverFx has something new that makes packing your makeup around with you even easier. The new Enhance Click Highlighters claim to illuminate, strobe and highlight your complexion with a 'refined radiance'. They combine with the new Click Stick which can also be used with the Cover Click Concealer and Correctors to make your makeup completely portable!
The CoverFx Enhance Click Highlighters come in 9 shades, and represent everything from a deep bronze, to rose gold to soft pearl; There is something for all complexions! I love that these didn't come in a bog standard pale gold and pale pink, which generally can look ashy and dull on deeper skin tones. The concept of being able to mix and match with other complexion products from the brand is genius; Choose two and pop them into the Click Stick and then you've got colour on the go!
I was worried originally about the formula of the Enhance Sticks – products that come in a stick form and are meant as a 'finishing' product like a highlighter can pose the risk of wiping away the base you laid down before. I was pleasantly surprised to see how smoothly these applied both in swatch and directly on to my face. I even tried them post powdering with success! The texture is relatively thin and emollient upon application and then sets up and stays through the day. I simply swiped where I wanted some glow or colour, and then patted the edges with my fingers and it just melted into my skin!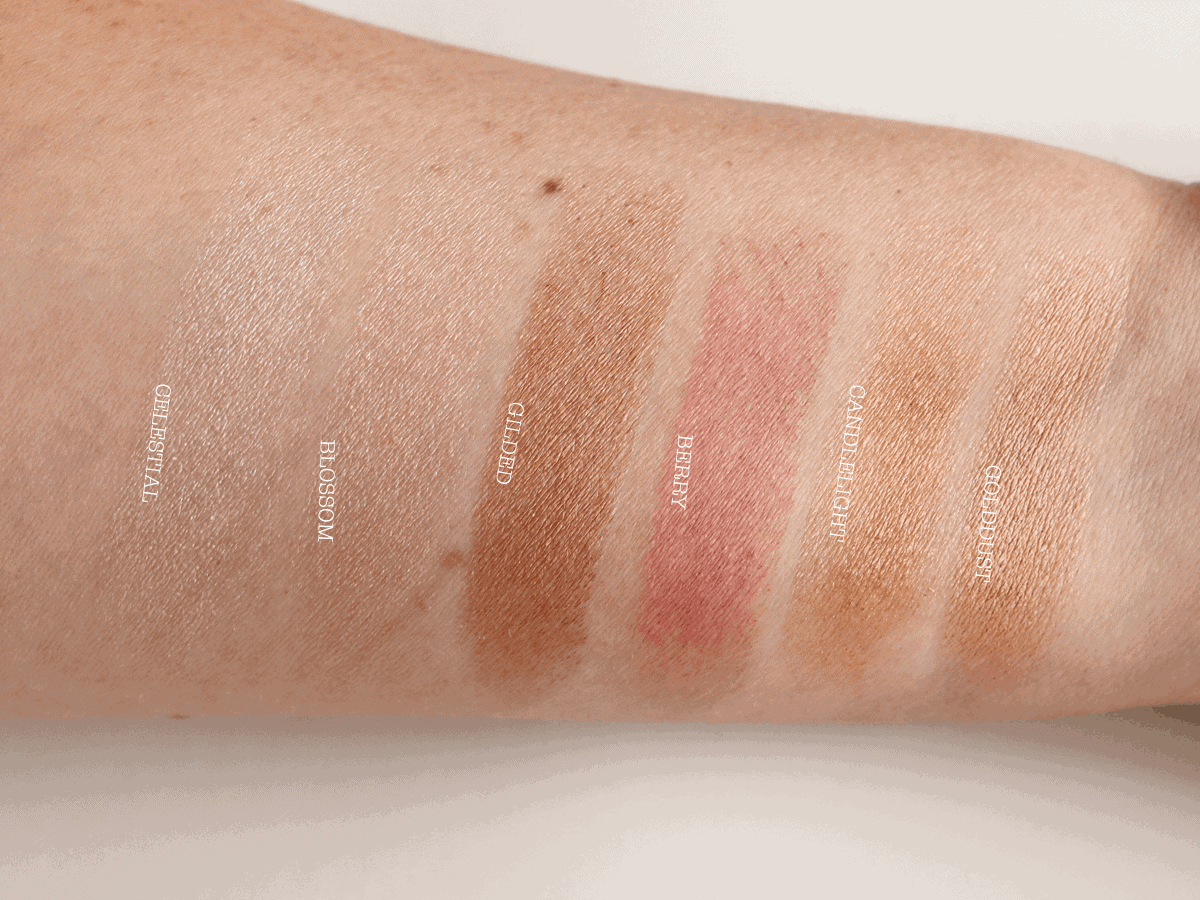 While some shades were more metallic (Golddust, Candlelight) others have a subtle pearly finish (Celestial, Blossom) there is a great diversity here. I would have loved to see a pale creamy gold shade, but given I have 248689456295 other highlighters in that shade, I don't 'need' it 😉
Overall, I think the Enhance Clicks absolutely nail what they set out to be: convenient, compact and customizable!
Shop The Post
---