Three Neutral Blush Must Haves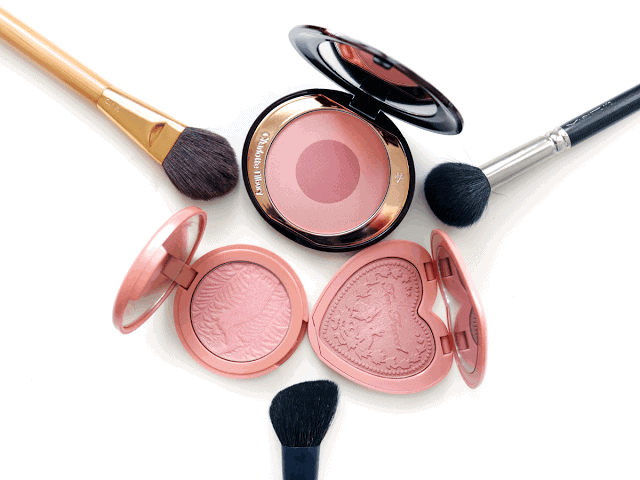 When it comes to blush, I adore a bright coral or pop of pink, but there are times when you really just need a good old neutral that goes with absolutely everything. Whether you don't know what to pair with a specific look, or just want something for every day that will always look great – I've got you covered!
With beauty trends being all over the map lately (everything from the brown/mauves of the 90's to cobalt blue mascara…) it can be really hard to know what shades to pair when it comes to the rest of your face. Pink blush with blue liner takes you straight into Malibu Barbie territory, and coral with brown lips might make you look ill! So I've broken it down into 3 types of neutral blush that will go with everything for you.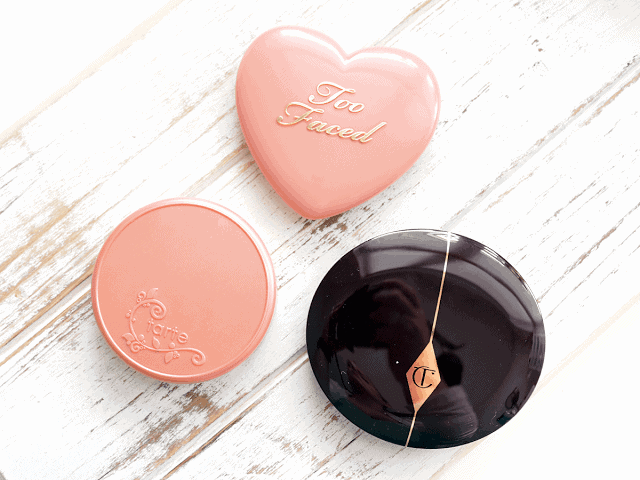 Besides the fact that these heart shaped blushes are beyond cute, they are super pigmented and with a super soft formula meaning you barely need to tap your brush into the product. The shade Baby Love is perfect for all your brown based 90's looks, smokey eyes, or when you just don't know what they heck else to wear!
These blushes have incredible wear time (they're my all time favourite) and they blend so smoothly onto the skin. The shade Peaceful is a satin finish that just livens up the face. I would choose this when wearing warmer tones or if I want to emphasise a tan or bronzed look!
Charlotte really loves those provocative names, doesn't she? This is one of those blushes that doesn't look like much in the pan but looks amazing on the cheeks. If you're normally someone who loves pink blush, but wants to tone it down or are wearing cooler tones on the rest of your face, then Sex on Fire is the perfect accompaniment!
Hopefully, this post helps break down the blush-choice dilemma that we all face from time to time. If you aren't like me and own eleventy billion different shades and just want one or two, these three options are always a safe bet! I am a bit of a blush snob, so I've only chosen formulas that are tried and true for me: they wear well through the day, don't go on patchy or chalky, and don't have chunky glitter in them.
What is your favourite shade of blush to wear? Do you find it hard to match your makeup sometimes?
Shop the Post: