MAC Strobe Cream | The Original Glow Getter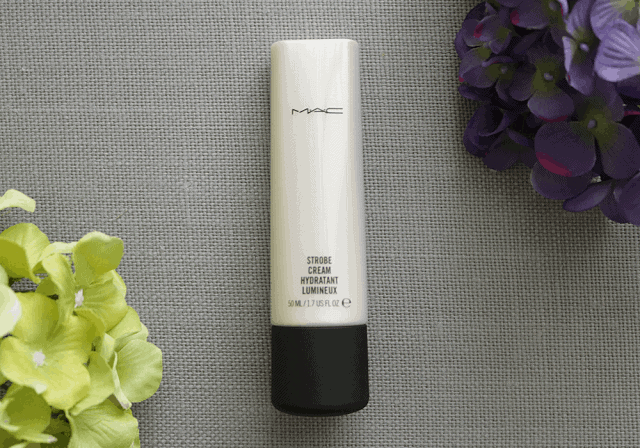 You've heard me drone on and on about 'getting the glow' this year, because thankfully radiant dewy skin is "in", which is a big plus for a girl like myself who's skin always seems a bit dull. I've raved about many luminizing products recently, but I thought I'd take a walk down memory lane and revisit an old favourite:
MAC Strobe Cream
*, which was possibly the first product of its kind on the market.
MAC undoubtedly were on to something when they named it 'Strobe' Cream. Though we couldn't have predicted the whole 'strobing' trend that emerged this past summer back then, the brand clearly had intentions of making a product that could kick some radiance into one's routine. The mother of pearl finish thanks to mineral pigments, brightens and illuminates in a way that doesn't need shimmer or sparkle. Unlike other radiance boosters, Strobe Cream has some actual skincare benefits to it, like botanicals, vitamins, green tea and other antioxidants.
In true MAC fashion, 
Strobe Cream
 has always been known as a bit of a do-it-all-because-there's-no-right-or-wrong-way-to-use-it product. When I was younger and had skin in the 'normal' spectrum I used this as my daytime moisturiser 
(I know, seriously!)
, as I've gotten older I reach for it more as a pre-makeup base, or my favourite way to use it: mixed with my base. It doesn't stop there though – you can mix pigments to create creamy cheek colour and highlighters, or tap on tops of cheekbones to give a subtle pearly glow, after makeup application. It's a MAC Artist favourite, a cult classic for the brand and was the first product I remember repurchasing from MAC back in the day. The packaging has changed since the early days, and it isn't alone on the market anymore, but something tells me long after the 'strobing' trend has faded away,
MAC Strobe Cream
will still sell itself!
When was the last time you repurchased a product you used to use then stopped for whatever reason? Was it as good as you remember?