Revisting Contouring with the NYX Hightlight & Contour Pro Palette
So I did that thing. You know the one where I said I wouldn't spend my money on another trendy contouring palette because they generally had way more than what the average non-makeup artist needs. Then I went and bought myself the NYX Highlight & Contour Pro Palette. #sorrynotsorry
It happens, and at $28 CND it would be silly not to buy it. Right? Thought So…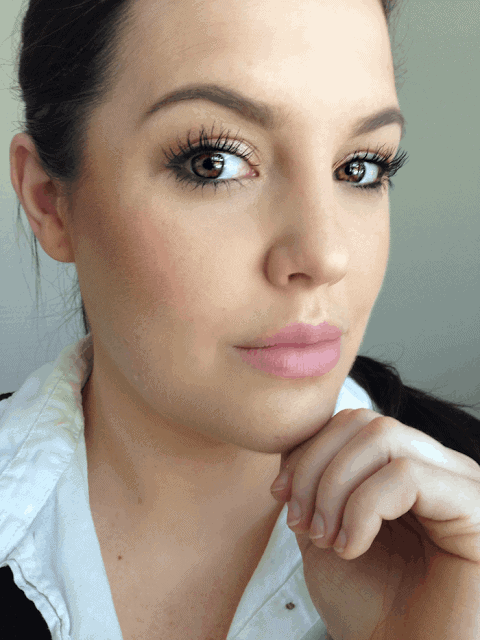 When my local drugstore started carrying NYX I knew there were about to be some cool things in my makeup future, and this is one of them. With similar styled palettes selling for $50-80 places like Sephora, this was a total steal at $28 CND. Not to mention that it has 8 shade choices with options in matte and shimmer finish when it comes to highlighting department.
Heck, it even has a 'banana' yellow powder, like the popular Anastasia Contour Kit that sold out around the world, back when it was released.
So, does it compare to high end options? In a word: Yes.
The pigment on the contour shades is very pigmented and blends out nicely minus patchiness thankfully. I would say the shades are slightly on the warmer side, which I for one and happy to see after seeing one too many girls with taupe stripes on their face after contouring-gone-wrong.
There are four choices for contouring which one being more of a bronzer, the other slightly rosey toned, a deep and a golden tan with more a satin finish. At first I thought they might all be too dark for fair skins, but the inclusion of a matte ivory colour means you can custom blend.
I would say the pigment on the highlight shades is slightly chalky, but I have dry skin to begin with and matte highlighters aren't really my bag. There are four options though, with a pearly white, matte ivory, matte banana yellow and frosted champagne. I've again found myself mixing them up to get the right tone, which is why I am guessing this is referred to as the "Pro" palette and geared to someone who isn't expecting an out of box perfect solution.
The packaging is very MAC reminiscent, with the pans all having the ability to pop out and put back as you wish. I am guessing that there might be options to replenish and replace shades down the road, which is great. The size is about the same as a MAC 15 Eyeshadow palette with a clear plastic lid as well, which would be great for makeup artists on the go. Also, if it tickles your fancy, because this isn't made out of cardboard like many of the contouring kits out right now, it's super easy to clean and keep free of grubby finger prints.
Overall I would say this is a total win. While the shades can be powdery the first couple of uses, I noticed the texture get smoother after initial swatching. The contour built up nicely and blended out without looking like I had stripes on my face, and the matte highlight powders set my undereye area nicely all day without enhancing the look for pores or fine lines. If you're thinking about trying contouring and don't want to invest in one of the higher priced contour kits, this is an excellent option!

Follow