Hair, Skincare & Beauty Gift Sets Worth Buying This Year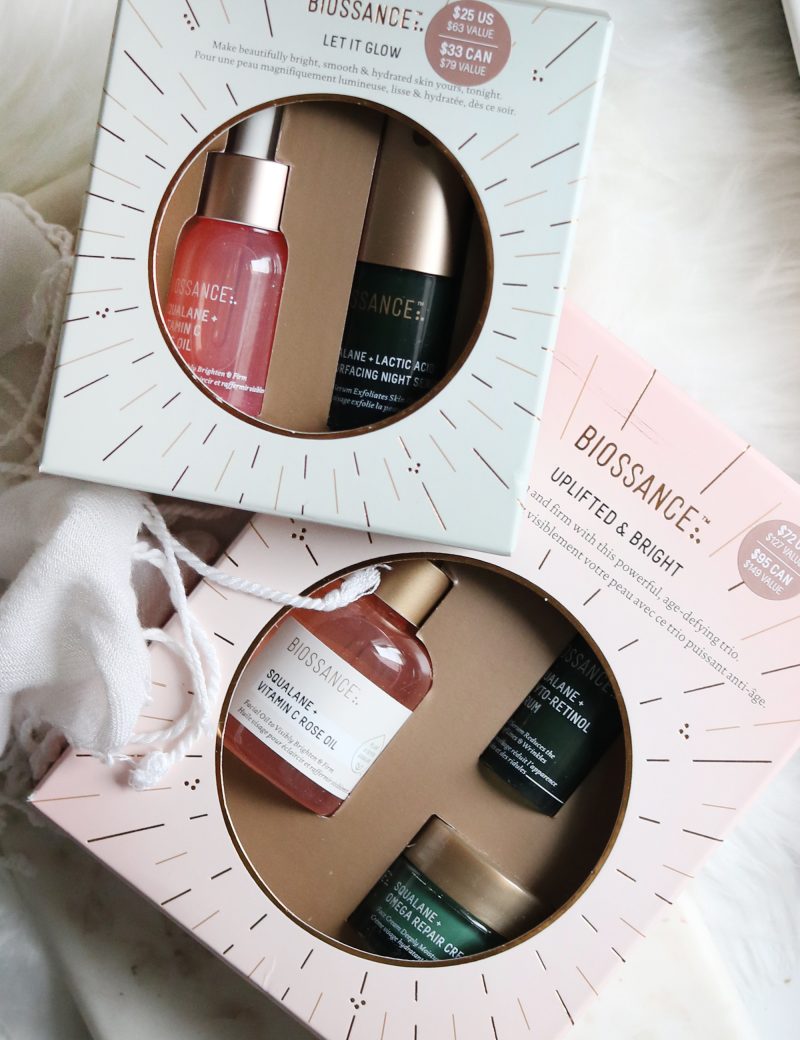 LET'S GET REAL FOR A MINUTE: SOMETIMES THOSE HOLIDAY SETS AREN'T REALLY A GREAT DEAL
Beauty brands are kind of notorious for downsizing, or even offering subpar quality (cough*Too Faced* cough) for their holiday launches each year. So I've sniffed out some great buys when it comes to holiday gift sets from brands I know and love and use.
These sets include full-size products, incredible values, quality products and various price ranges for everyone.
Hair and Skincare Beauty Gift Sets Worth Buying This Year
My favourite of the beauty sets and gift options for the holidays to buy for the beauty lover in your life... or yourself 😉 These sets meet the criteria of having great value and great products that I've used and loved.
I've been a huge fan of Real Techniques since the days before you could get them in Canada! In my opinion, they are the cream of the crop of drugstore brushes and make some of the best foundation/base brushes period. This Artist Essentials set is an excellent value. The Expert Edge Foundation Brush gets around your nose and under your eyes SO easy, and the Lip Smudge is actually ideal for smoking out shadow under the eyes. Unlike some sets, there isn't a brush in her that isn't functional!
If you have (or are!) a skincare lover to shop for, these sets from Biossance have excellent value. For the same price as the full-sized product, you get two mini products in each as a bonus. I'm a massive fan of squalane oil, vitamin c and retinol so this set is a no brainer for me.
I'm also a strong believer of acid exfoliants, so the lactic acid formula is the Illuminate Overnight set is a sure bet.
Photo Credit: www.lush.ca
Lush is one of those luxuries I don't often buy myself, but love to have around for special pamper sessions. The reason I chose this set, is that it has my very favourite scent Rose Jam body wash in it and honestly I wait all year for it!
If you have a bath lover in your live, a set like this is really such a treat with everything you need to scrub a dub dub including soap, body wash, scrub, bath bomb and lotion.
The value of this set from Christophe Robin is awesome! I adore the Purifying Scrub and have used it for a couple of years (it lasts forrreeevvvverrr). This set has a full-sized version, and for only $5 more you get the half-sized shampoo and conditioner in the range.
If ever there was a year to pop some hand cream in that stocking, 2020 is it! In a time of heavy washing and sanitizing, you can be that hand cream wont be a dud gift this year!
I love the Burts Bees sets every year, because they are super affordable, offer generous sizes, and are unisex in options. Do yourself a favour and gift this to someone and to your self!