The Drugstore Lipstick That Could Pass As Luxury
In case you didn't grab it from the name of this blog, I'm more of a gloss girl than a lipstick lover.
Moreso, I'm really picky with lipstick; I don't want crusty matte lips, I don't want something that ends up all over my teeth and chin. I do want something that gives my lips a hydrated look and has a formula that fills in the lines in my lips. Its a tall order and most lipsticks don't live up to the task, usually being too dry.
So colour me surprised by this little drugstore gem; The Maybelline Made for Me Lipsticks feel like… well that they are made for me!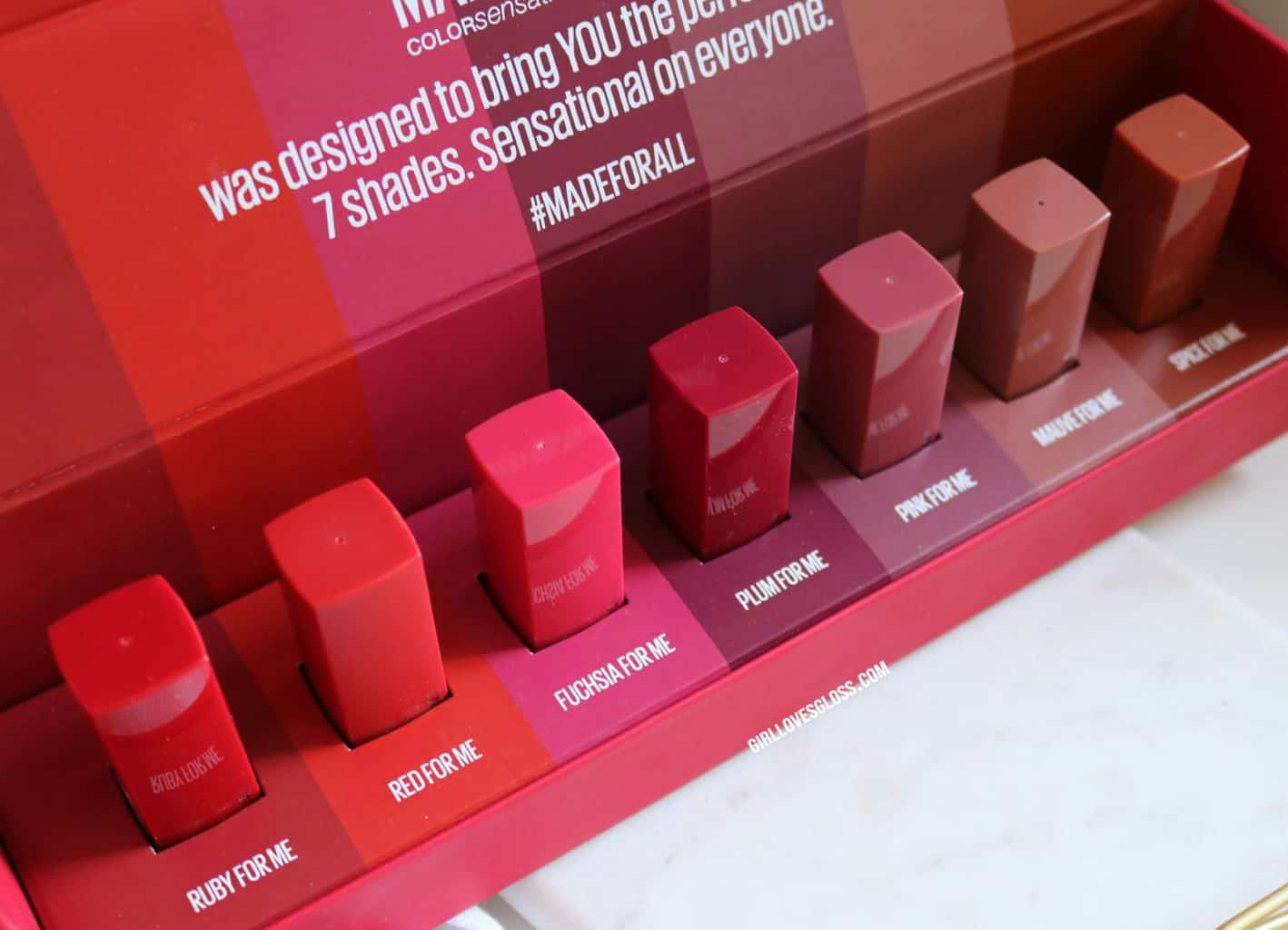 When the Maybelline Made For All Lipsticks showed up on my desk I was definitely intrigued with the concept. We live in a time where brands don't just launch a handful of shades of a new formula. I mean, remember when Urban Decay launched 100 shades of their Vice lipsticks!? With only 7 shades, the Made For All formula is meant to hold it's pigment promise on all skin tones, giving you true-to-tube colour.
I've got quite dark lips naturally, and often drugstore formulas leave me hanging. Previously, I'd only had bad experiences with Maybelline lipsticks, often finding the colours change shade on me (hello fuschia lips!). While most of these shades aren't in my usual comfort zone (red lovers will be thrilled!), I did fall in love with the gorgeous shade Pink For Me, that I'm wearing below. It's incredibly reminiscent of one of my favourite lipsticks of all time, Marc Jacobs Slow Burn.
The formula really stands true to the claims on these; The pigment is vivid and the texture is rich and comforting to the lips. I find it really does cover my lips in one swipe and gives a lush, balmy look. My husband noticed it (shock!) and when I posted this selfie on Instagram, you all asked (I didn't even mention my lipstick in the caption). It didn't cling to dryness or settle into lines, and wore off fairy forgiving while being easy to top up. Basically, it's going straight into my handbag.
Now I get the idea of a capsule collection of 7 shades, but I want more. I feel like Maybelline missed out on a traditional nude lip, and a peachy/coral option. It's really my only complaint! The packaging is simple and cute with the case shades matching the bullet and the price point is fantastic. You could easily pass this as a luxury $30+ lipstick and I wouldn't have batted a lash at it!
Sound Lovely? Shop Here:
---
---
Share the love and pin the image below!