IKEA Hack | DIY LED Lighted Vanity Mirror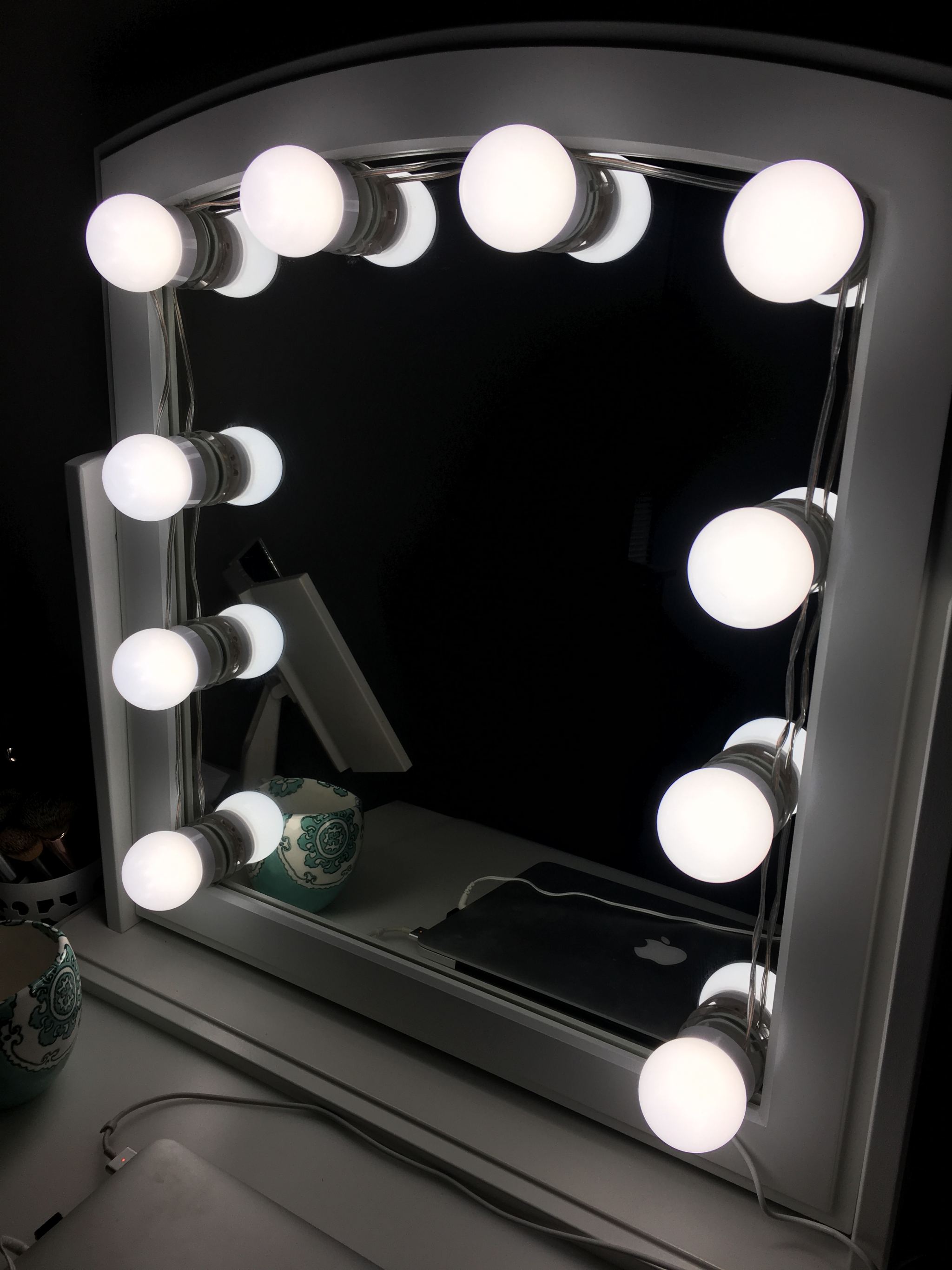 If you follow me on Instagram stories, you'll know why I've been a wee bit absent here lately. I've been in the process of moving my vanity/office out of Everly's room. This means a whole lot more space for her, but significantly less space for me. #MomLife.
This meant a new desk and overhauling my makeup and skincare hoard collection. It also meant setting up shop in a dark corner of our bedroom (RIP desk by the window, I shall miss you!).
I've always had a small lighted mirror on my desk to apply my makeup. Now, with the window in our bedroom being quite far behind me, I knew it just wasn't going to cut it.
Cue looking at lighted vanity mirrors, which surprise surprise, are hella expensive. I'm a pretty handy girl so I figured there must be a way to hack my own and turns out it was even easier than I expected!
Here's how I turned a $40 Ikea TYSSEDAL Mirror into a LED vanity light mirror for less than $70 total!
IKEA LED Light Vanity Mirror Hack DIY
---
A step-by-step tutorial of how I turned an Ikea mirror into a lighted vanity for under $70 and in less than 2 hours!
Supplies:
BUILD THE MIRROR
---
Firstly you're going to want to build your mirror according to the IKEA instructions. This took me no longer than half an hour but I probably could have done it faster.
After this give your mirror a quick clean with Windex or something to remove any fingerprints and residue.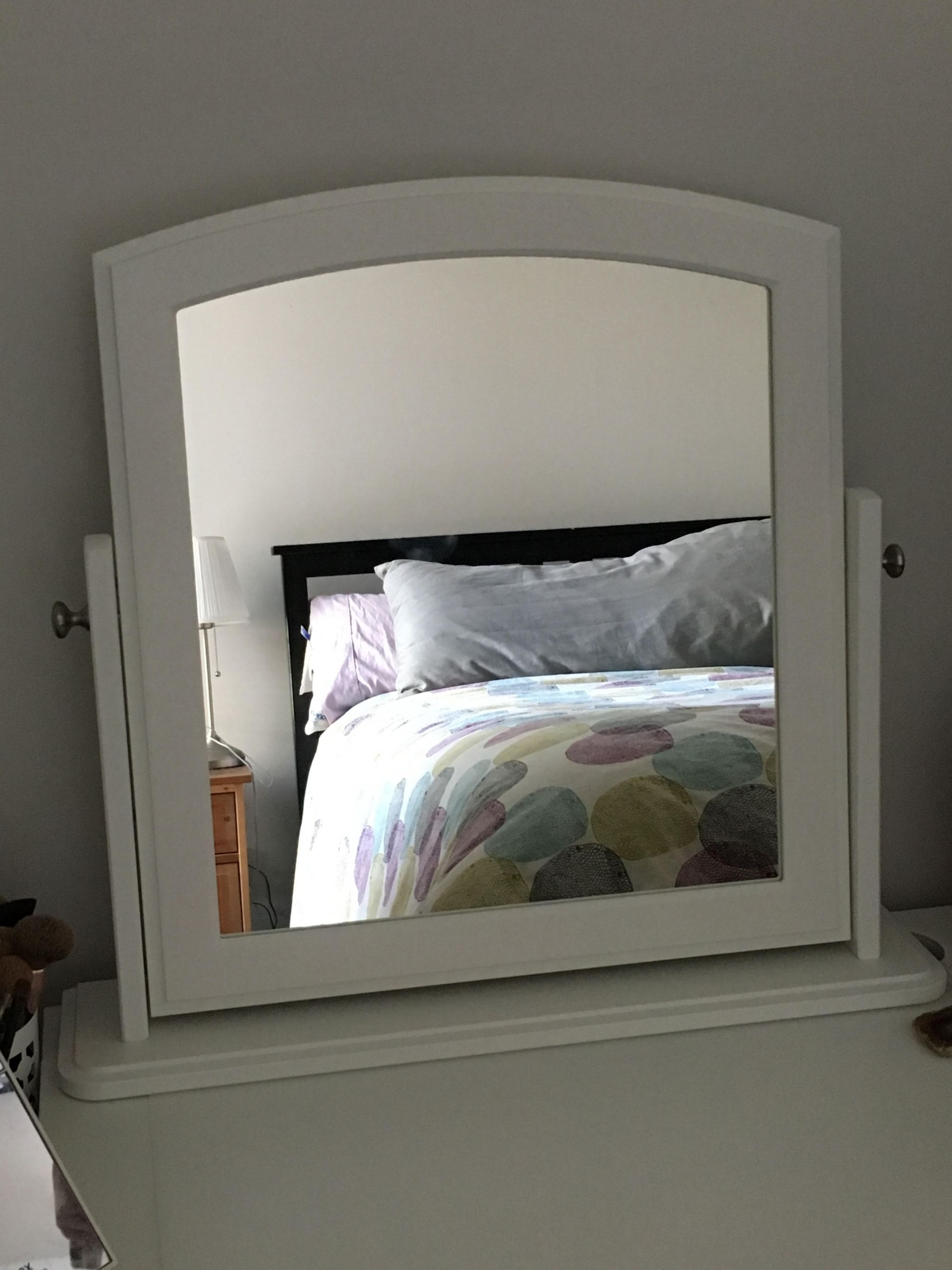 bulb bulb baby
---
Get out your LED Light kit and unravel the cording between each bulb.
You'll notice each bulb already has a 3M adhesive on the suction cup base. Leave this on as you will be removing the backing and sticking to the mirror one by one.
MAP IT OUT
---
Use a bit of tape or a marker to map out where your bulbs are going to stick so you can make sure they look symmetrical and even. I used a tiny square of scotch tape so that I could adjust if needed. I knew it would absolutely drive me nuts if they didn't space out properly.
Since the light kit comes with 10 bulbs, it works perfectly to put 3 up, 4 across the top and then 3 down. These bulbs are BRIGHT at their max setting so there really was no need to have them along the bottom as well.
stick and wrap
---
Peel the back off your first bulb and stick in place.
You'll notice behind each bulb there is a track you can wind the wiring around. When you go to place your next bulb, wind the wiring so it wraps clockwise towards the inside of the mirror so your wire rests along the side of the mirror frame as much as possible.
Wrap it tight enough until the slack between the two bulbs is just enough to reach your next measured mark. Peel off the 3M backing and stick in place.
You're going to repeat these steps until you're done!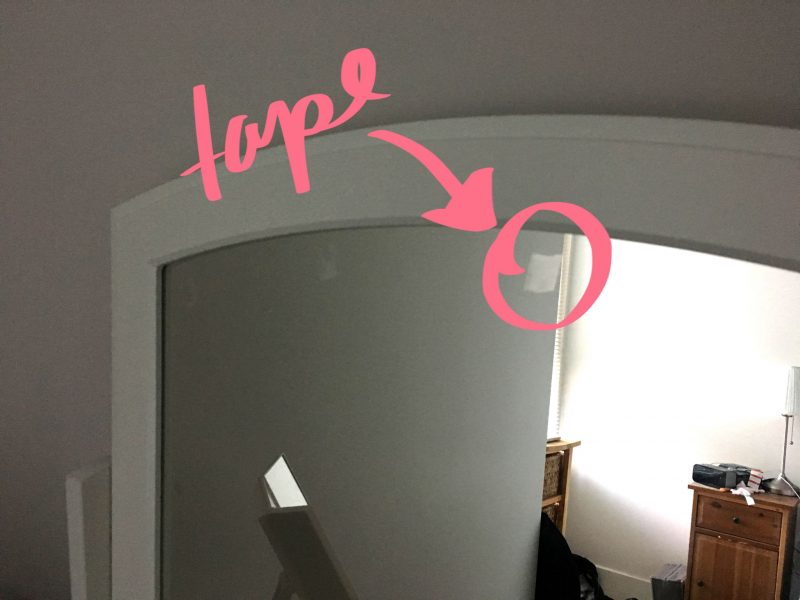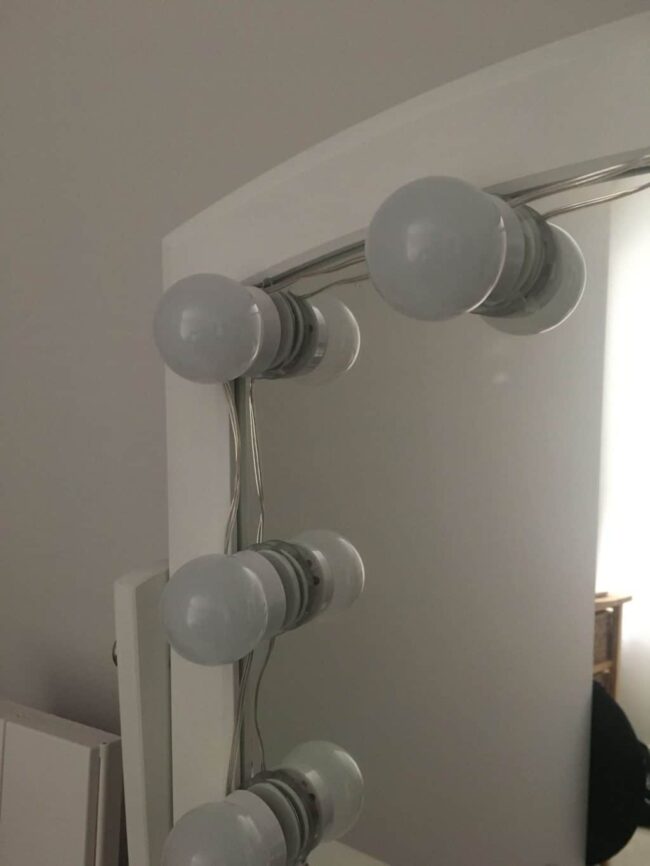 LET THERE BE LIGHT
---
When you get to your last bulb, run the power cord under the mirror frame towards the back and plug in to keep things looking tidy.
If you find you have a bit of extra slack between bulbs you can gently twist them to tighten the wiring.
In order to dim your lights, just hold down on the touch-controlled switch. If you find at any time the adhesive loses it's 'stick' the kid comes with a full set of spares!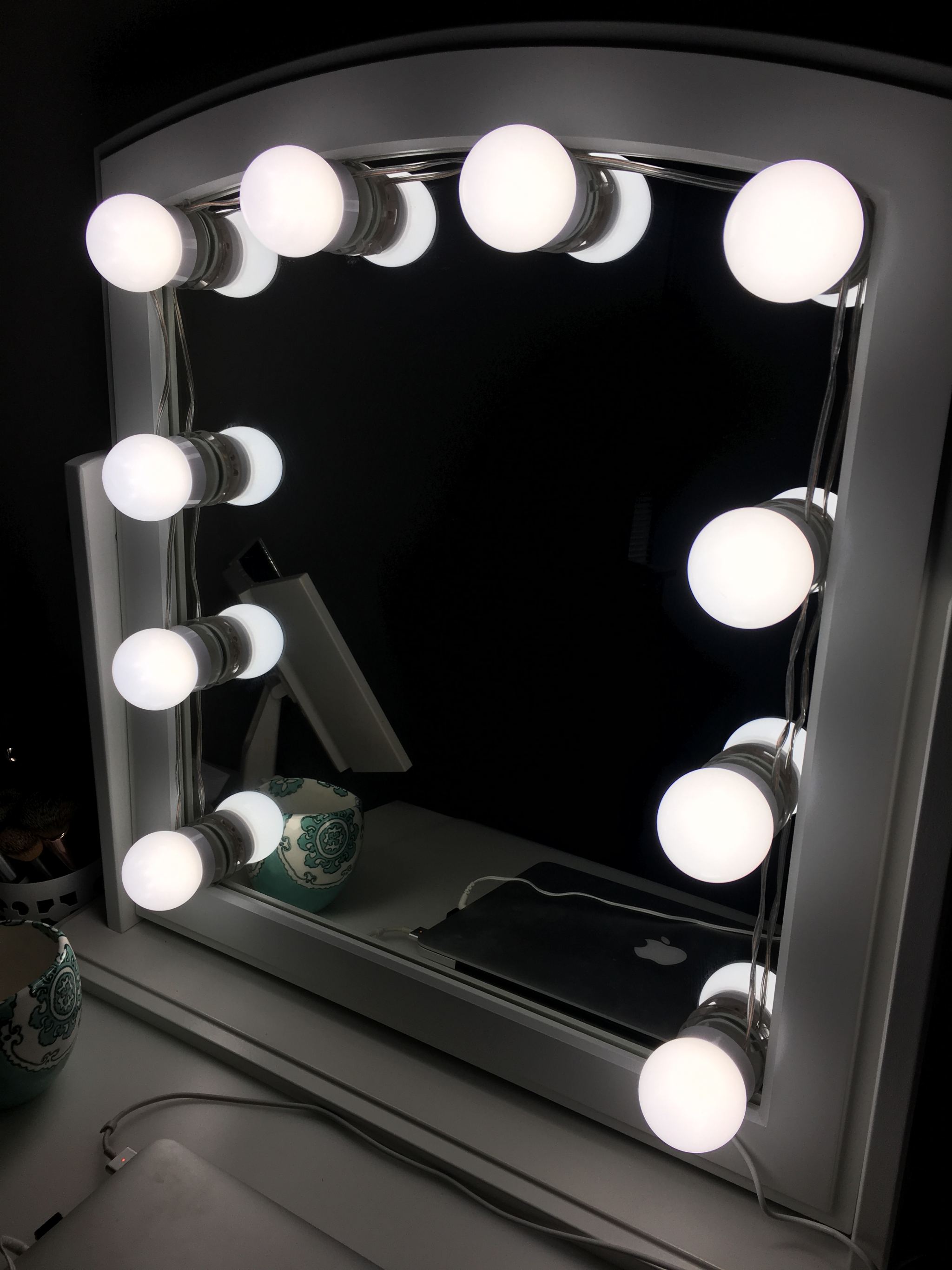 And there you go – less than 2 hours and $70 later you have a super bright LED vanity mirror!
If you make this project or love the idea of this hack please pin the image below and let me know if you have any questions!