Tom Ford's Surprising Autumn Winter 2016 Collection
There is no doubt that Tom Ford does luxury beauty. I'm often asked if some of the designer-turned cosmetic lines are actually decent in terms of their cost versus quality. The answer is almost always the same and that is that in every line there are hits and misses. Tom Ford is no exception with some exceptional products and some that I don't feel are worth the hefty price tag. There were some surprising shade choices in the Autumn Winter releases, and out of the 4 products I tried, I'm torn in terms of love vs leave.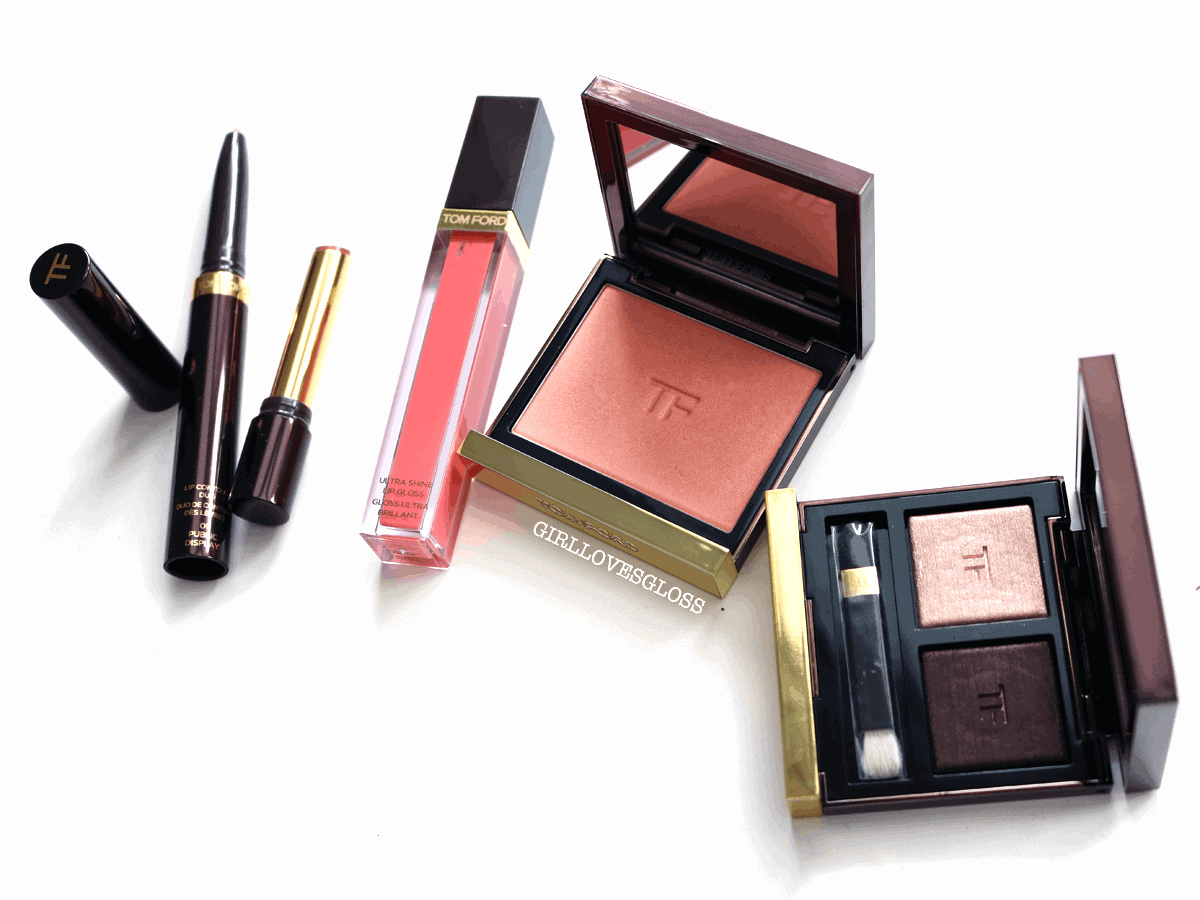 I tried four of the most recently released products tied into the Autumn/Winter 2016 collection and put them to the test. Amongst this collection is also the launch of the new Lip Contour Duos, a sleek and ingenious concept that pairs lip colour with liner all in one chic package. I received the shade 01 Public Display, which is a warm caramel shade that normally I wouldn't reach for given the choice, but I am totally digging it. It reminds me of my 90's teen years!
The Lip Contour Duos come with a twist up lip liner in the upper half and a corresponding lipstick in the bottom. One initial dislike is the lip liners had visible glitter in the formula, which seems bizarre and useless. After swatching several in store, I've noticed that it's a common theme. You'll see in the swatch that the glitter pieces are random, uneven and large in texture. They also don't bind well to the formula, so after lining my lips the glitter tended to fall away. Besides that slightly annoying caveat, the texture was pigmented and smooth, but slightly crumbly upon application.
The lip colour half applied like how I've come to expect from Tom Ford; Smooth, pigmented and even in coverage. The finish was satin to demi-matte but felt light and comfortable on the lips and didn't cause dryness or flaking. I'll warn you though: if you don't really love the idea of the lipliner, to just go get one of the regular line lipsticks, because these duos only have 0.08oz of product in them! (the regular lipsticks have 0.1 oz alone).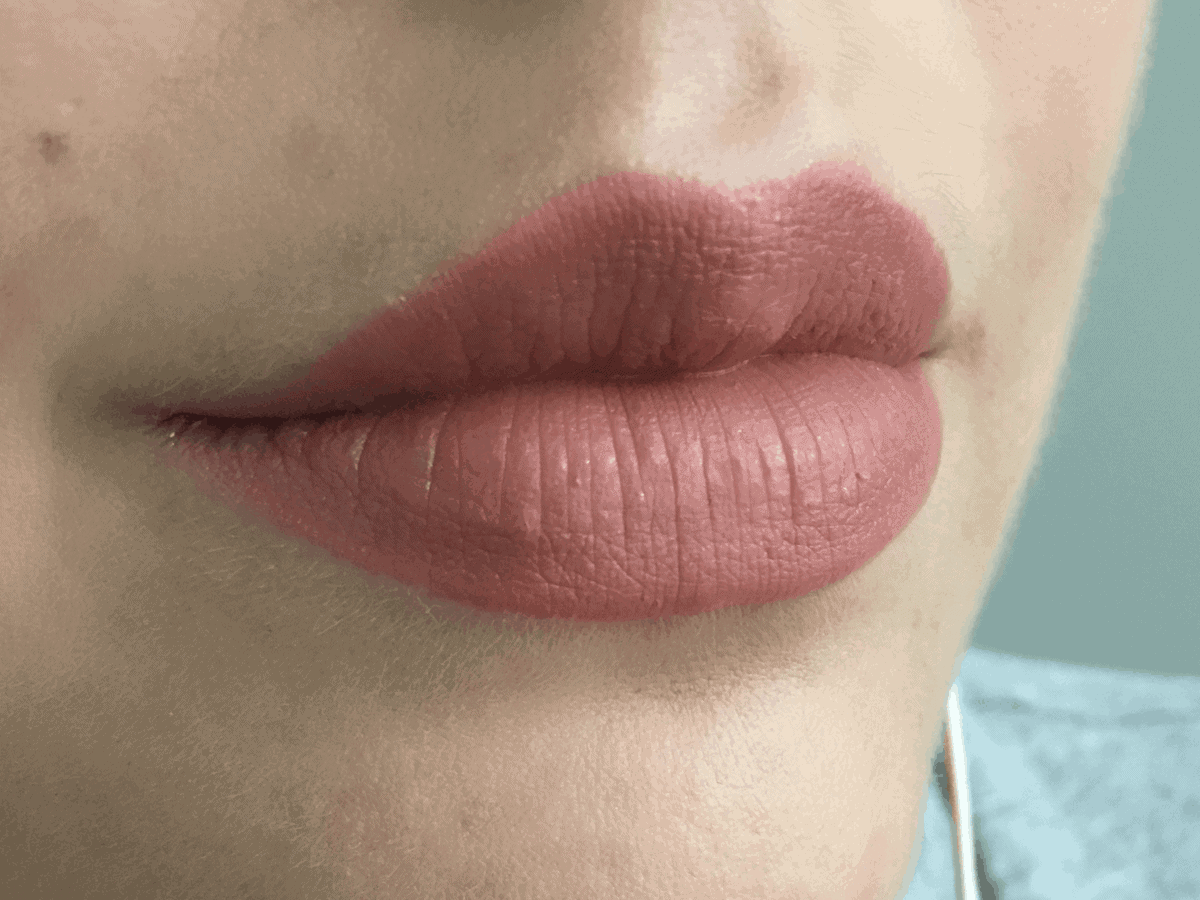 The AW16 Collection also focused on one of the Ultra Shine Lip Glosses in the shade 07 Peach Absolute, which couldn't be more of a "Jaime" colour. Here's where I started to notice that unlike most fall and winter collections, Tom Ford was going in a different direction. It seems like an odd choice to have a coral-peach gloss this time of year rather than the burgundy and cranberry tones we usually see, and I am totally here for it. You guys know I love a peach lip, and this gloss has beautiful pigment to it that sits really nicely on the lips without gathering or bunching. It does have a brush tip applicator which isn't my favourite, I prefer a doe foot usually for gloss, but this one is precise and easy to work with. The gloss itself feels creamy and slightly tacky on the lips and definitely lives up to it's name claim of 'ultra shine'.
Another interesting choice for a fall/winter season collection is the Cheek Color Blush in Love Lust, a warm apricot peach. In a sea of roses and neutrals, it's nice to see something warm and sunkissed. After swatching Love Lust, I actually didn't think I would like it; It didn't feel smooth and silky and the texture had a bit of a 'grab' to it. I'm happy to report though that this is one of those cases where the product performs the way it should with a brush, and just doesn't work well in swatch. There is a subtle shimmer to the blush that doesn't really come through in application, but I image that is what keeps this type of formula from looking flat and chalky on the skin. This is another 'Jaime' shade, but I would reccomend reaching for this when you don't need long wear; I feel I only got about 5 hours out of it before it started to wear off.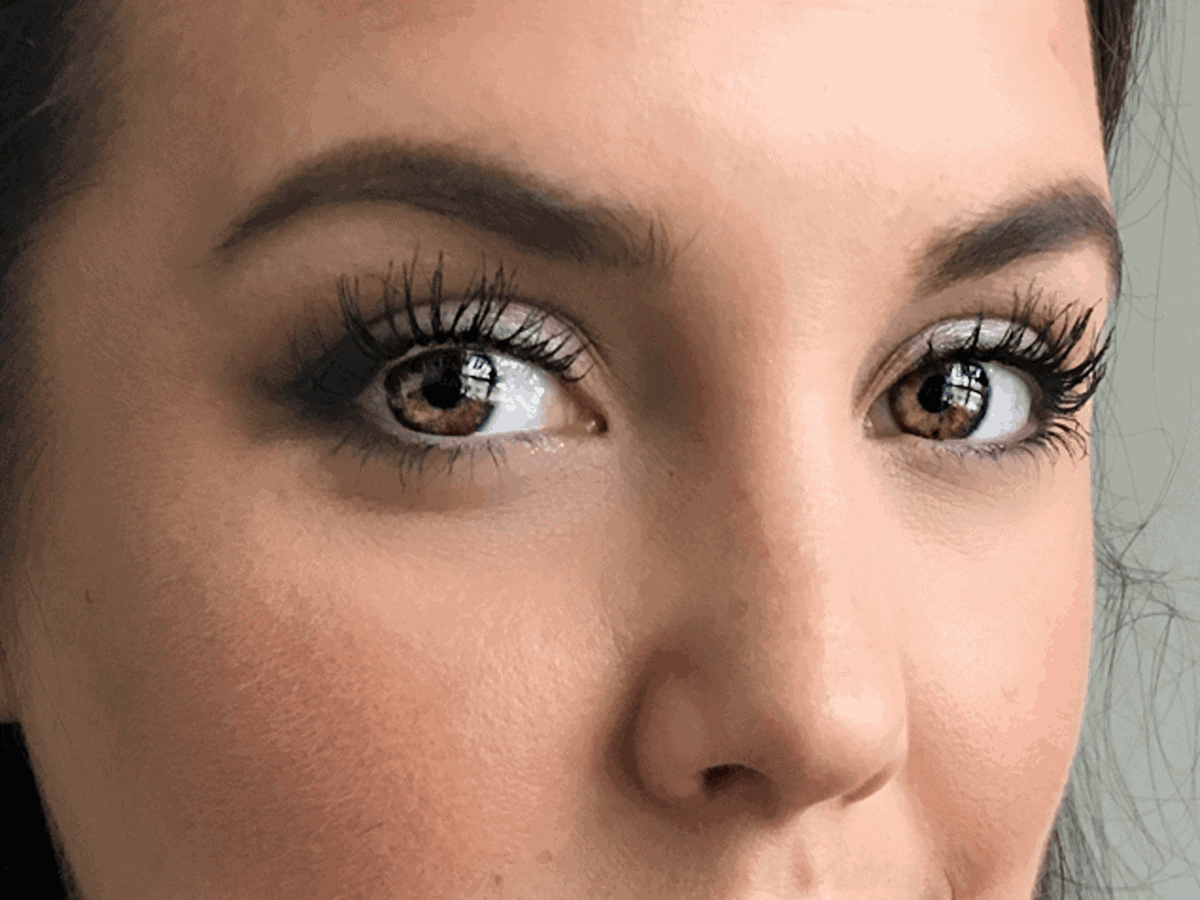 Lastly, we have the AW16 Eye Color Duo, which is an insanely easy to wear shimmering bone/cocoa combo. If you're an eyeshadow collector like myself, you might look at this and think it is boring, but for someone who doesn't love having to make choices every morning, and just wants a do-it-all approach this would be a great set! both shades apply beautifully both in swatch and with a brush. The deep shade can easily be used as a soft liner or built up to a smokey look, and unlike many dark shadows it blended through the crease without any skipping or patchiness. I found I got about 8 hours wear before minor creasing occurred without a base, and almost 12 hours with a primer.
So what do you all think about Tom Ford's take on a seasonal collection? Are you surprised by the colour choices, or pleased to see something a little different?