Charlotte Tilbury's Matte Revolution Luminous Modern-Matte Long-Lasting Lipstick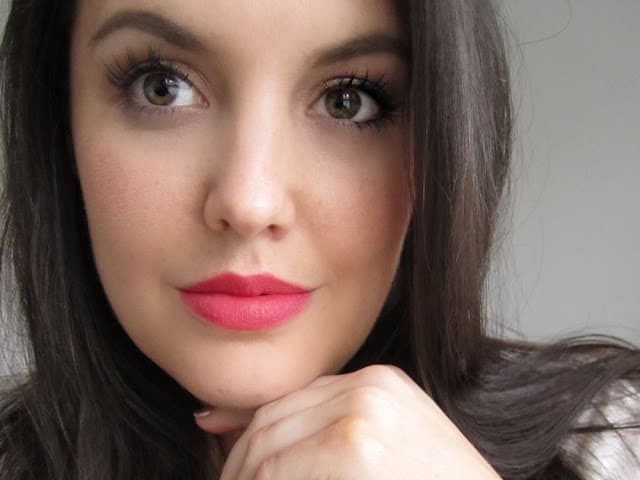 Everywhere I go, Matte finish lipsticks seem to be all the rage. While I was never a fan of the dry, powdery matte formulations of yesteryear, recently there's been a new crop of silkier, smoother lip colours popping up all over the place, and the Charlotte Tilbury Matte Revolution Lipsticks definitely fall into that category.

Charlotte created her Matte Revolution lipsticks to be long lasting, buildable yet hydrating. The bullet itself is squared off at the tip eliminating a lip brush (which is helpful, especially with the brighter shades). She refers to the formula as a cashmere finish that creates the look of fuller, wider lips.

I recently got my hands on the Charlotte Tilbury Matte Revolution Lipstick in Lost Cherry, a pink tinted red, and upon first application I noticed how smooth it applied. In fact, it feels silkier than Charlotte's K.I.S.S.I.N.G Lipstick formula. The bullet shape helped me define the lips and create a clean edge (which is a must for me, I just don't 'do' lip brushes) and there was no drag or chalkiness to the product whatsoever. On the lips, the finish is definitely free of shine, but thankfully doesn't have that dried out matte look or feel.

These new editions to the line come in 10 different shades, and are housed in the same Art Deco-esque rose gold packaging which makes them a bit swoon worthy right from first glance.

I personally would like to try this in a lighter, more neutral/rosy shade, so I am hoping Charlotte expands the line at some point. This particular shade isn't my favourite to wear (nor was it the Mr's apparently, after applying it he immediately said, "yeah, I don't really like that" – how's that for honesty!?). I always think this type of shade looks amazing on tanned, olive and darker skin tones especially, (though quite frankly, who gives a damn – wear what you love ladies!) but I don't see myself gravitating to it as much purely for the colour. The formula, however is probably one of the nicer matte lipstick formulas I have tried as of recent!

Have you tried the Matte Revolution Lipstick range? What is your favourite shade?
Follow

*PR Sample