The Must Try: Too Faced Brow Quickie
If there are few things I take super seriously on my face, its brows and lashes. When it comes to filling in my next to no eyebrows, I've tried everything under the sun over the years, and I thought I had finally found the perfect combination of products that gave me strong, well defined, full looking brows – that is until I discovered my new favourite brow product:
Too Faced Brow Quickie
.
As a loyal devotee to Benefit's Gimme Brow for years, my only qualm about the product was that I felt like it got thick and clumpy too fast. While I loved the teeny tiny wand for application originally, the minute the product thickens up it just doesn't comb through the lashes like I want.
Enter in Too Faced Brow Quickie.
While the brush is slightly longer, the bristles are spaced better so it actually combs the fibre-infused formula through my existing brow hairs for a fuller, more textured and less drawn in look. Now if you don't have the post 90's teen eyebrows that I do, you might get away with just wearing this for a little beefing up (not to mention shape and control, but more on that later). I however, fill mine in with Anastasia Dipbrow Pomade, which gives the colour, but doesn't do anything to keep them looking like actual brow hairs. This is where Brow Quickie comes in: After I am done filling in, this is my finishing step to bring 'life' back to my brows. The fibre formula actually gives the appearance of more brow texture, and the light tint gives dimension and tone to what otherwise would be a monocoloured eyebrow!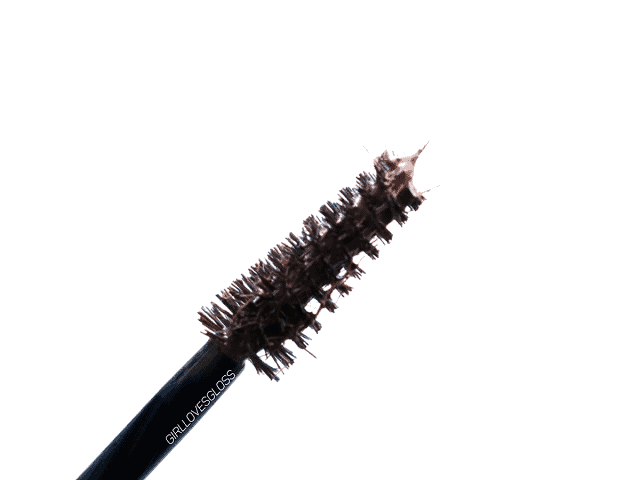 Now back on the topic of hold and control – I love how well this gel holds random unruly brow hairs in place! While Gimme Brow can get a little stiff sometimes, Brow Quickie stays flexible enough that you don't have crispy brows (and subsequently flaky brow dandruff when it starts to breakdown!). Unlike many clear gels, this doesn't give a wet or glossy look to my eyebrows, which just looks weird on me.
There are only two shades, which is a drawback for me, so here's hoping Too Faced takes a hint from the success of Benefit and Anastasia Beverly Hills and launches a few more shades. I currently use Universal Brunette, which would probably be too light for those with black or really dark brown hair, but it does have a nice neutral undertone. The lighter Universal Taupe would be great for blonds or redheads.
I love it when I find something I love that I wasn't even looking for, as is the case with
Too Faced Brow Quickie
. Not only does it fulfil the waterproof/long wear claims (I wore it in the shower by accident once, and it easily lasts well beyond an 8-hour workday), but there is 0.17oz of product in the tube for the same price as only 0.1oz of product that Gimme Brow gives!
Bonus!
What was the last product you stumbled upon and ended up loving?
Shop the Post
---