Tarte Tarteist Pro Eyeshadow Palette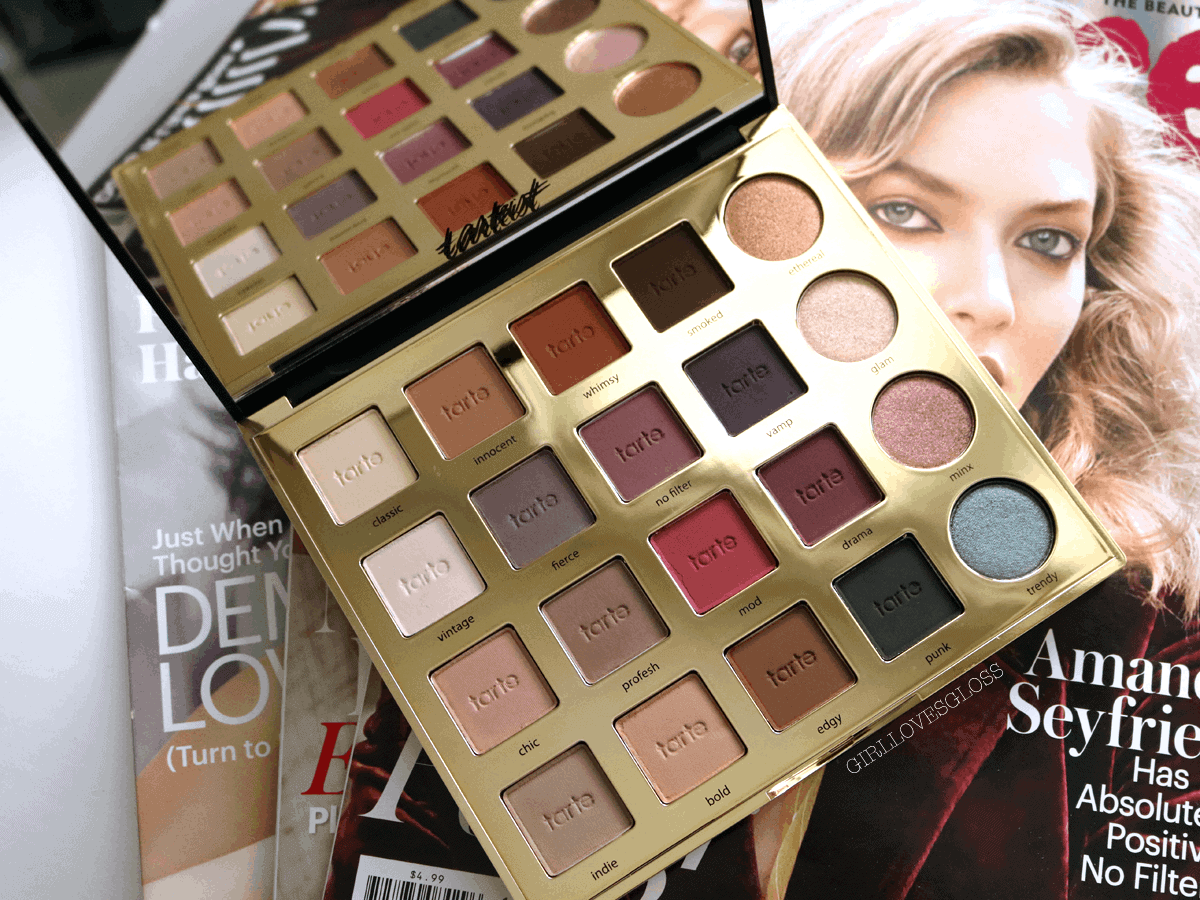 I've had a love affair with Tarte as a brand for a long time now, and it seems like the brand has exploded in the last few years! As you all know I swear by the Amazonian Clay Blushes, and the original Tartiest Palette is one of my faves for easy everyday looks. When I heard the brand was going to be offering the Tarteist Pro Palette* – full of warm, cool and neutral shadows in matte and metallic format – I knew I needed to have it. The reviews have been mixed on this one, but Tarte claims these shadows to be 'pro-level' and 'ultra pigmented'. So did it live up to expectations?
The Tarteist Pro Palette is available at: Sephora • TarteCosmetics.com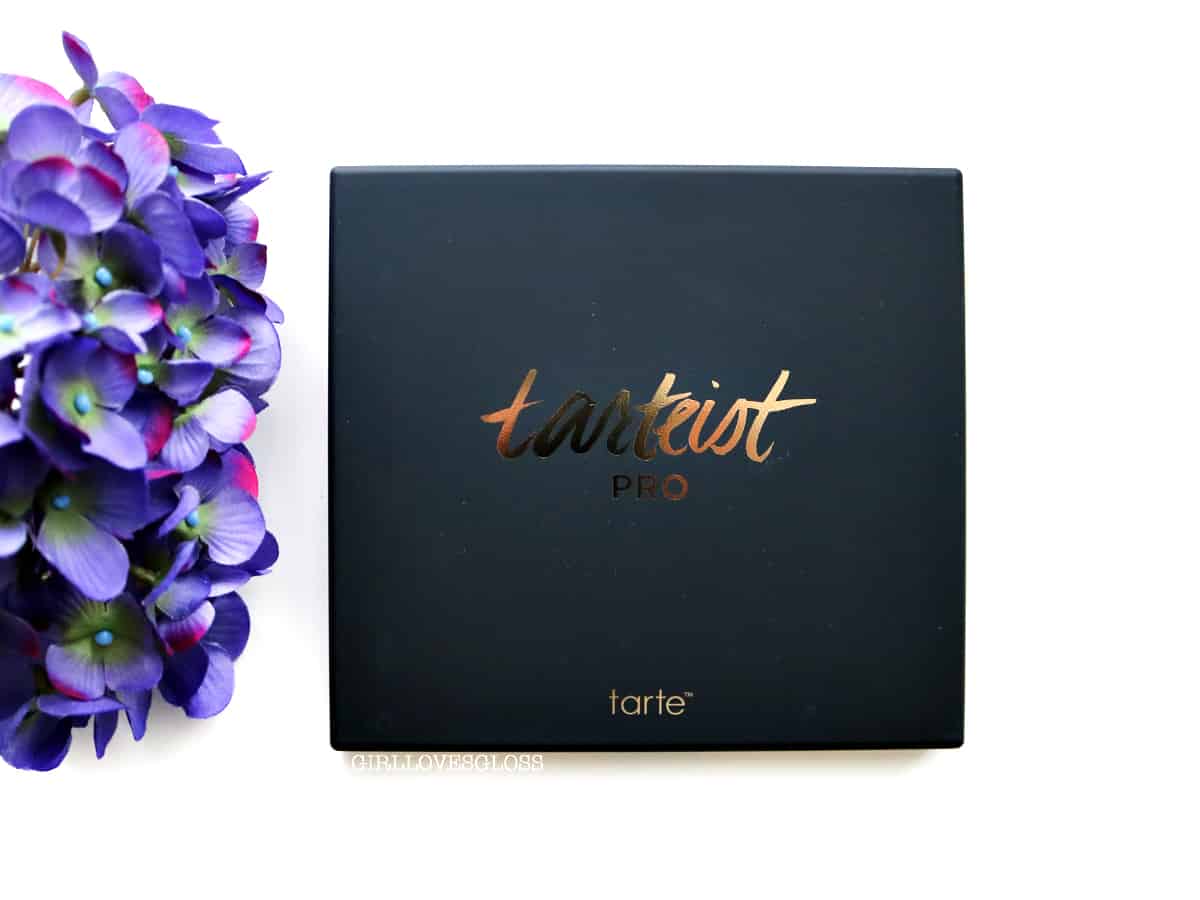 The Packaging
---
The Tarteist Pro Palette comes housed in a matte black and gold 6×6 inch palette that instantly attracted every grimy finger print I didn't know existed. I love the look of matte black, but when it comes to beauty products that you might reach for daily or keep in a cosmetic bag it's not the most ideal. Now having said that, we all know it's what's on the inside that counts and when you open the palette up you get a full sized mirror that stands on it's own (I love that!) and the instant aroma of sweet vanilla. I'm not sure why brands are feeling the need to scent their eyeshadows like food, but it doesn't smell bad to me (me being someone who happens to be very sensitive to the smell of vanilla).
The Shade Selection
---
Inside the palette you get an incredible 20 eyeshadows – 16 mattes and 4 metallics. Horizontally they all correspond into cohesive looks, for those days when you just don't want to think about what looks good together (or you find yourself getting overwhelmed by palettes with this many choices!). There isn't a single shadow that looks out of place to me; I love the addition of the red shade "Mod" and the chocolate/teal duochrome shade "Trendy" is surprisingly wearable.
The Formula
---
The texture of the Tarteist Pro shadows is a mixed bag; Most are incredibly creamy and soft. The paler shades like 'Vintage' and 'Classic' were so soft to the touch that the pans showed wear from first swatch! There were two shades that were noticeably stiff to the touch in the pan: 'Drama' and 'Vamp'. Both of these shadows actually applied better with a brush than they swatched, and could be built up if desired.
The metallic shades all had a smooth, creamy consistency and apply beautifully; These feel more substantial to the shimmery/metallic shadows in Tarte's previous eyeshadow palettes. I think there was a lot of consideration put into which shadows would look best metallic vs matte, and how they would pair together which is what I would expect for a product that has the term "Pro" right in the title!
The Application and Wear Time
---
Because some of these matte shadows are super soft in texture, they kick up a lot of dust. I expect that with formulas like this (Kat Von D's matte shadows have a similar texture). Sometimes eyeshadows of this nature can actually blend away, or apply muddy. I found these applied true to pan, but it was best to build up slowly when building depth. Formulas like this definitely benefit from a slightly tacky base right at the beginning to give them a little something to stick to – I love MAC's Soft Ochre Paint Pot for that!
I was thrilled to see the vibrancy of the shadows lasted through an entire workday. Without a primer or base, I noticed minimal creasing (I have deep creases to its pretty common) by hour 8, but with a base my eye look was bulletproof.
The Tarteist Pro Palette is available at: Sephora • TarteCosmetics.com
So, do I think the Tarte Tarteist Pro Palette is worth the money and unique enough to purchase? Heck yes! I wish the packaging was a bit different, and while consistency varied, all the eyeshadows performed like I needed them too. It was refreshing to see some warm rusty tones as well as purple/plums in cool and warm – I've yet to see a brand balance a palette on both spectrums so well!
Shop The Post
---

Some of the products mentioned in this post may have been provided for consideration. These products may be linked using an affiliate link, which provides me with a small commission in return for providing readers with honest and authentic reviews. The earnings from affiliate links are what keep GirlLovesGloss.com running! You can read my full disclaimer here.