MONTHLY MUST BUY | Jack Black Intense Therapy Lip Balm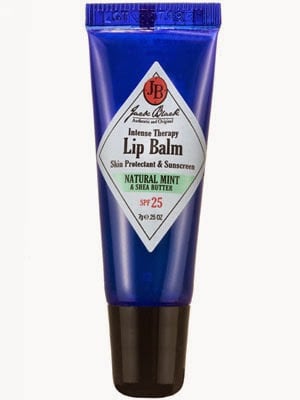 It's the first of the month, and surely you know what that means: Monthly Must Buy. Every month I grab one product from my love list that I think it worth you spending your hard earned cash on, even if you only buy one thing this month. You can read last month's feature
here.
It's no surprise by now if you've been reading GLG that I love the
Jack Black Intense Therapy Lip Balm
in the original mint flavour. I am actually surprised I haven't put this as a Monthly Must Buy yet to be honest, I just keep rebuying it over and over. For a day time balm this one just takes the cake – I love the minty tingle, it doesn't stay overly glossy on the lips thanks to the fact that it is actually a mens skincare line, sits lovely under lipstick and keeps my lips from peeling or cracking even in the depths of Winter.
Have you tried this lip balm? What is the one thing you think is worth spending some cash on this month?