New Kid on the Block | Stila Stay All Day Contouring Bronzer for Face and Body
Stila's 'Stay All Day' range has been making a name for itself when it comes to longevity for a while note. The
Stay All Day Liquid Liner
is a favourite amongst many, and the foundation stays beautiful all day. They've now extended the range with the
Stila Stay All Day Contouring Bronzer for Face and Body
and I was pretty eager to try it out, given the fact that finding a bronzer that has a great tone to it, and sticks around all day seems to be especially difficult for me.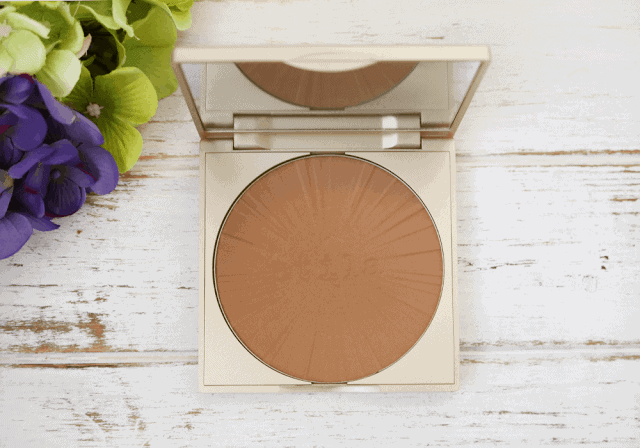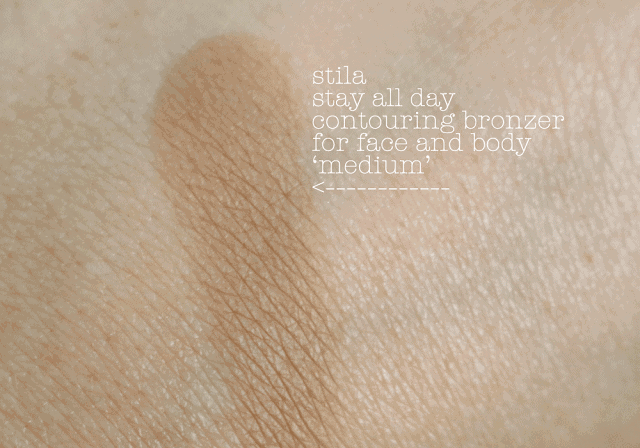 The first thing I noticed was the sheer size of this bronzer – its 0.53oz/15g or product which is almost double the product a standard bronzing powder compact (for example Too Faced Chocolate Soleil is 0.35oz and Tarte Park Avenue Princess is 0.32oz). Since this is labelled as a face and body product, it is nice to see Stila provided a large amount of product to be used as such.

Secondly, I noticed right away how much I liked the colour of this. My all time favourite, Tarte Park Avenue Princess Matte Waterproof Bronzer, shares a very similar undertone; It's neither too warm, nor too cool. Since this is labelled as a 'Contouring' bronzer, and is meant to be used on body as well, I think it was a smart move on Stila's part to have this be a very neutral satin-matte finish brown. It comes in three shades (I have Medium) and none are overly warm or with a orange/yellow base. This is almost more olive based, which makes it look super natural, and very much replicates a genuine skin tone, or natural contour colour.

The texture is smooth and fine, but the powder itself is slightly 'hard' in formula, which means it doesn't get powdery or dusty. I much prefer powders to be formulated like this; Brushes pick up powder products like this well, without the need to tap off excess, and the product layers beautifully to build up colour. The pigment is very good, I don't find myself needing to swirl my brush over the compact much and it applies and blends out seamlessly.

So, does it stay all day? I'm thrilled to say it does! Previously, the only bronzer that has lasted as long on my skin is from Tarte. I've always struggled with patchy pigment and bronzer wearing off unevenly, and this doesn't do either. It's carried my post Florida tan from last week over well and lasts all day, even in warm humid conditions (as Florida is!). I have used this down my neck and across the chest to bronze things up, and it's settled and lasted just as well without nearly as much transfer as using a regular bronzer! I think I might just have a new favourite…

Have you tried this new bronzer from Stila? What is your current favourite?
Follow