NYX BLUSH IN TAUPE – THE ULTIMATE CONTOUR?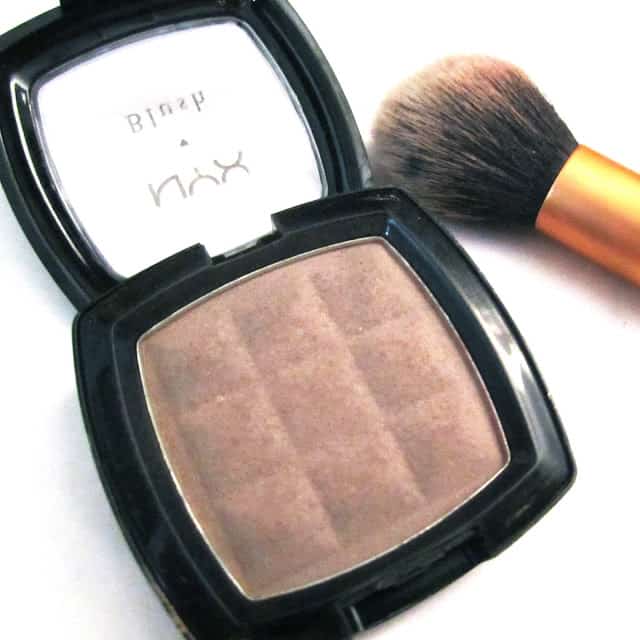 Lemme guess, you've been using your bronzer to contour? Yep, so was I. For ages in fact, until I finally got my hands on this bad boy. Then I truly realized the difference between bronzing one's face, and contouring one's face, and why a product like this is so very different than bronzer.
You may have heard of the now infamous Chanel Notorious Sculpting Veil, a powder product that was marketed as limited edition that sent women all over the world into a ebay hunting frenzy, only to pay 2-3 times the retail value. Why so sought out you ask? It boasted a cool toned taupe, almost grey hue that made for the perfect natural shadow contour. Now personally I found this product much too grey to be overly user friendly to the average gal, but the idea behind it was brilliant.
Enter in NYX Blush in Taupe.
A cool toned brown taupe powder blush minus the slightly scary grey cast. The best part? You can find this baby at the drugstore for between $6-9 generally.
Unlike bronzers (which I love), that are meant to add an over all bronze or warmth to the skin, contour is meant to add to the hollows of your face, generally for a slimming effect. Popular places being under the cheekbones, the sides of the forehead and temple, and under the jaw line. As you can see by the picture above, the swatch on the left is my favourite bronzer (
Tarte's Park Avenue Princess Matte Bronzer
) and the right is
Taupe by NYX
I highly recommend a narrow more tapered brush for application, I prefer the
Real Techniques Contour brush (shown)
as it is just the right size to fit into the hollows of my (non existent) cheekbones. I then will usually take a slightly fluffier brush and buff it in for that uber natural I'm not trying too hard ( except I am) look 😉
Some days I will just contour, other days I will add a dusting of bronzer, but I can honestly say I have used this product every day since I bought it 2 full months ago, and never plan on being without it. True holy grail material right here folks!
Have you tried your hand at contouring before? What are your favourite blush/bronzer/contour products?
Let me know in the comments below!