Sunday Steals | Sally Hansen Insta-Dri Top Coat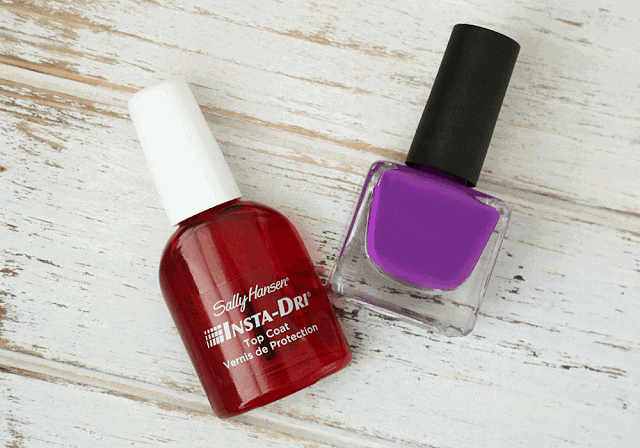 It's been awhile since I've done a Sunday Splurge around here. I generally find myself gravitating to higher price tagged beauty bits, but when it comes to nails I've found the top coat that works better than anything else, and it's a total bargain that can be found at the drugstore!


My sister in law was actually the one that turned me on to the Sally Hansen Insta-Dri Top Coat a couple of years ago. I've tried so many top coats only to have chipping or peeling the next day; Seche Vite shrank my polish, Essie chipped like none other and Formula X got so gloopy and thick before I could even get through a third of the bottle. Then I tried Sally Hansen Insta-Dri, and I've never turned back!

I get the longest wear out my my polish when I apply this top coat, and my nails have actually grown longer when I am wearing it, and feel so much stronger. I also don't get polish peeling, which is normally a huge problem for me. Besides these perks, I find this really does dry super fast, and I love that the glossy finish really gives nails the gel nail effect, minus the commitment and damage to your nails.

For a handful of dollars, this top coat is so much bang for your buck, and has out performed so many top coats that I've shelled out 2 and 3 times the amount for!

Let me know what your #SundaySteal is, and if you have a bargain nail favourite!
Follow