Mascara Monday | Lancôme Cils Booster XL Super-Enhancing Mascara Base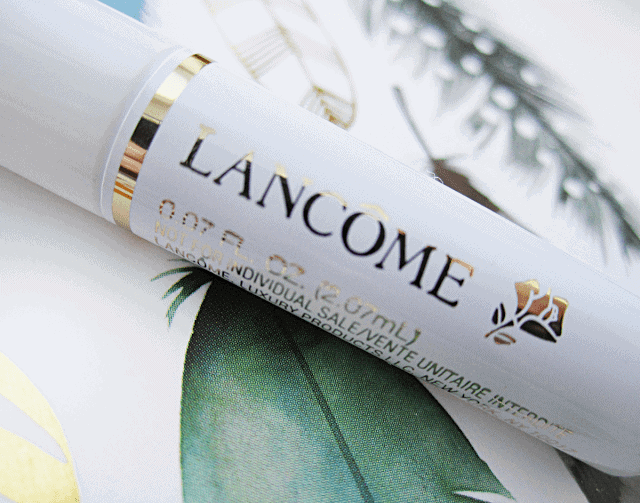 It's #MascaraMonday time around here again and this time round I'm giving another much hyped eyelash primer a run for its money to see if it really performs as promised. The
Lancôme Cils Booster XL Super-Enhancing Mascara Base
(seriously, these long names…)
claims it will lengthen, volumize and nourish your lashes, while the white base will allow black pigments to stand out. So, are the claims true?
The concept to this primer is similar to most, a white hydrating base coat that beefs up your lashes. My problem with most eyelash primers is that they weigh down the curl in my lashes, making them look worse than normal after mascara application. My
review of the DiorShow Maximizer Primer
complained of this very concern, along with the fact that I didn't feel the extra effort paid off with any noticeable length or volume.
The next test was to apply mascara, so I chose the
Lancome Hypnose Drama
mascara I reviewed
recently, figuring I might as well stay loyal brand wise for this test. I was pleased to see that the curl continued to hold up once I applied two coats of mascara, and did feel that the length was definitely increased with the primer. The volume though was really only boosted at the root of the lash, and not throughout the entire lash. I'm guessing this is something that I could tinker with application a bit to work in my favour, but am I willing to do that much work?
Probably not.
My other concern, which was along the same road as the
Dior Maximizer
, was that the white base would show through. The odd thing was, in person I didn't notice any ashy or greying of my mascara, but it showed in the photography after the fact. I normally like my mascara as black as possible, so I am surprised I didn't notice it in person, especially after two coats. I would definitely keep an eye on this if you aren't the type that normally pays too much attention to your mascara – you might end up walking around with white lashes!
Overall, I was really pleasantly surprised with the
Lancôme Cils Booster XL Super-Enhancing Mascara Base
– it exceeded my expectations which is always a difficult feat when it comes to products of the mascara variety. The downside for me was that it didn't add volume to my puny lashes, but the right mascara layered on top could create that with a bit of elbow grease!
Have you tried this primer, or other eyelash primers? What works for you?
Follow