New Kid on The Block | Buxom's New Eyeshadow Bar Does Customizable Eye Palettes Right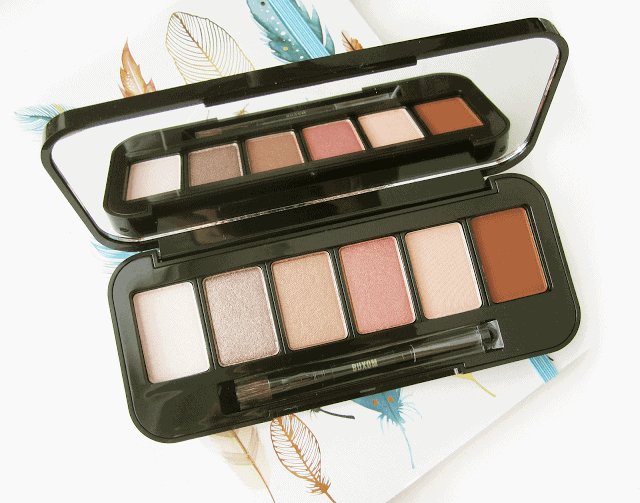 There's a new kid on the block when it comes to custom beauty and it's all kinds of gorgeous. Buxom's Customizable Eyeshadow Bar puts you in charge of choosing six shadows to fit your needs in an easy to load (and change!) sleek palette. No more buying an eyeshadow palette because you love a couple of shades, but have no use for the others – this time round they are all winners!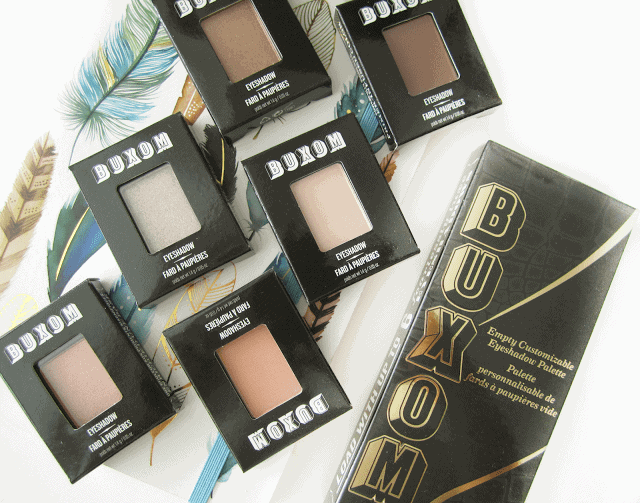 Left-Right : Satin Seduction, Mink Magnet, Bold Bling, Glitz Factor, Famous Flirt, Filthy Rich
I noticed the new Buxom Eyeshadow Bar at my local Sephora the other day and instantly had swatches up to my elbows. As you do.
How it works is you choose your compact in a 6-pan or single-pan and then choose your shades, which makes it perfect for those like myself who love the organizational factor of choosing the order of colours. There are 40 shades in the range currently available and they are super silky and equally as pigmented. Honestly, I was really impressed with the colour payoff in these. They supposedly have a primer technology infused into them, and I can say that they wore beautifully through a full 8-hour work day and then several hours beyond, without creasing, fading or patchiness.
Naturally, I went for rose gold-esque, bronze and peachy shades that I felt would all compliment each other, and I can already foresee a purple/plum themed palette in my future. Don't worry though if you're a colour lover, there are some really fun, unique shades in the range.
There are also two, limited edition pre-designed palettes if you're the type that doesn't need the added pressure of choice. One is May Contain Nudity, which is more neutral, the other: Dolly's Wild Wild Ride – a rose-plum theme.
I love the idea that the palette can be slid open and the shadows changed in an out easily, yet it still stays relatively compact at about 6 inches wide and 2 tall. No fussy magnets or depotting needed! The shadows are also 1.4grams of product, which is an awesome value (Urban Decay shadows are 1.5 grams for comparison)
I've found myself reaching for this palette daily since I bought it, as you can see in my Friday Face post.
What do you think about these palettes? Do you like the way they are laid out?
Follow