ONE OF MY FAVOURITE PRODUCTS, THE CHARLOTTE TILBURY HOLLYWOOD FLAWLESS FILTER, JUST GOT A SHADE EXTENSION IT WAS SORELY NEEDING.
My original review on Hollywood Flawless Filter happens to be one of my most popular posts. It's not surprising either, because the formula is incredibly well-loved in the beauty world.
But here's the thing, it needed more inclusivity and had some holes to fill. So it was welcome news to hear that Charlotte and her team added 5 new options to the range with 2.5 Fair, 4.5 Medium, 5.5 Tan, 6.5 Deep and 8 Deep!
I originally had shade 2, which is definitely more of a highlighter on me. Shade 3 always seemed a bit too silvery, and shade 4 is too golden/olive. So I picked up the new shade 2.5 to compare them together and see if it fits the gap.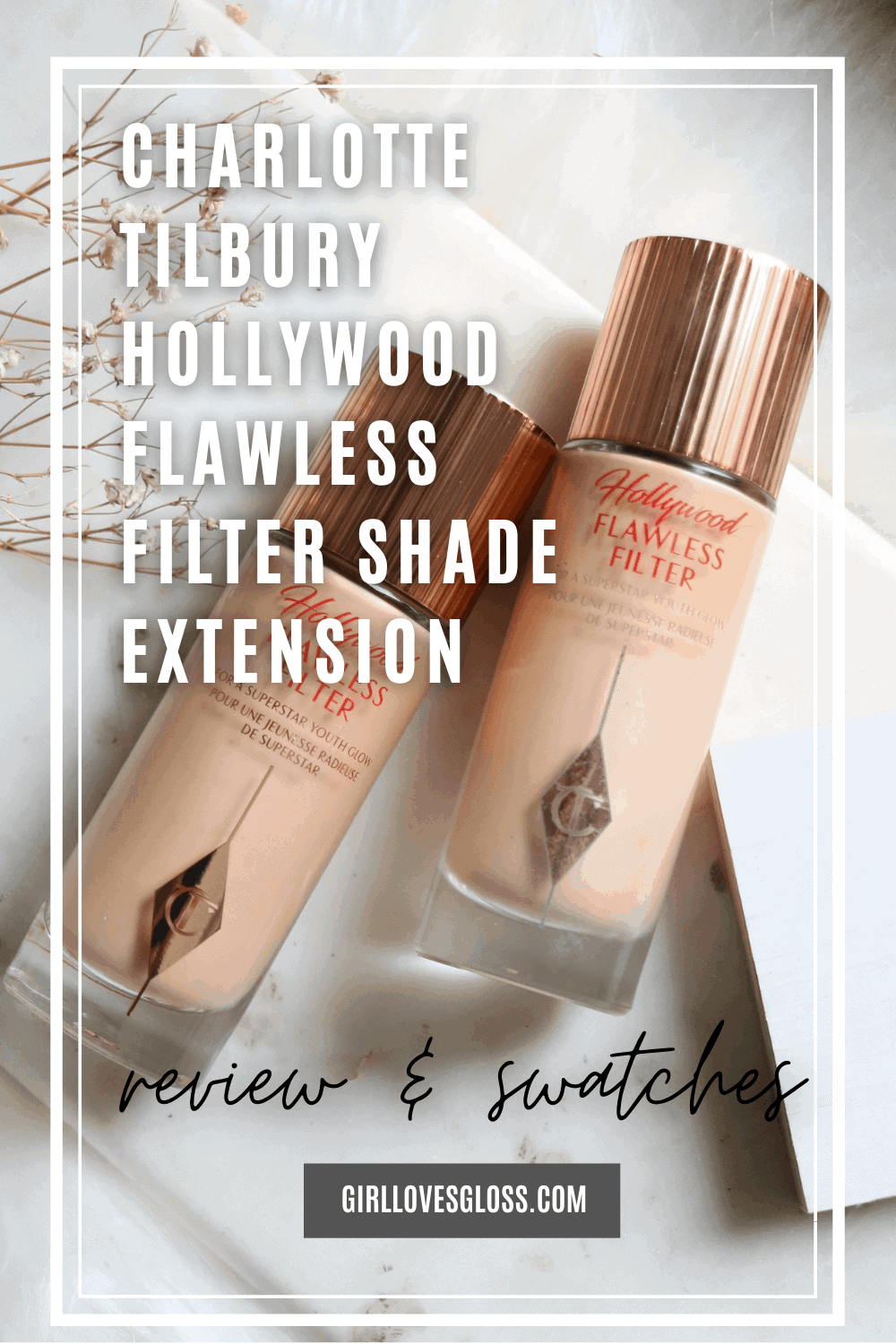 CHARLOTTE TILBURY HOLLYWOOD FLAWLESS FILTER
---
AVAILABLE AT SEPHORA | NORDSTROM | CHARLOTTE TILBURY | CULT BEAUTY | BEAUTYLISH
WHAT THE BRAND CLAIMS:
"Charlotte's CONFIDENCE GLOW FILTER makeup icon that gives you the most magical glow of your life! Inspired by the perfecting properties of social media filters and showstopping Hollywood lights, this glow booster can be worn alone, beneath, mixed with or on top of your foundation to blur, smooth and illuminate the look of your skin!" – Charlottetilbury.com
shop Hollywood flawless filter at sephora
---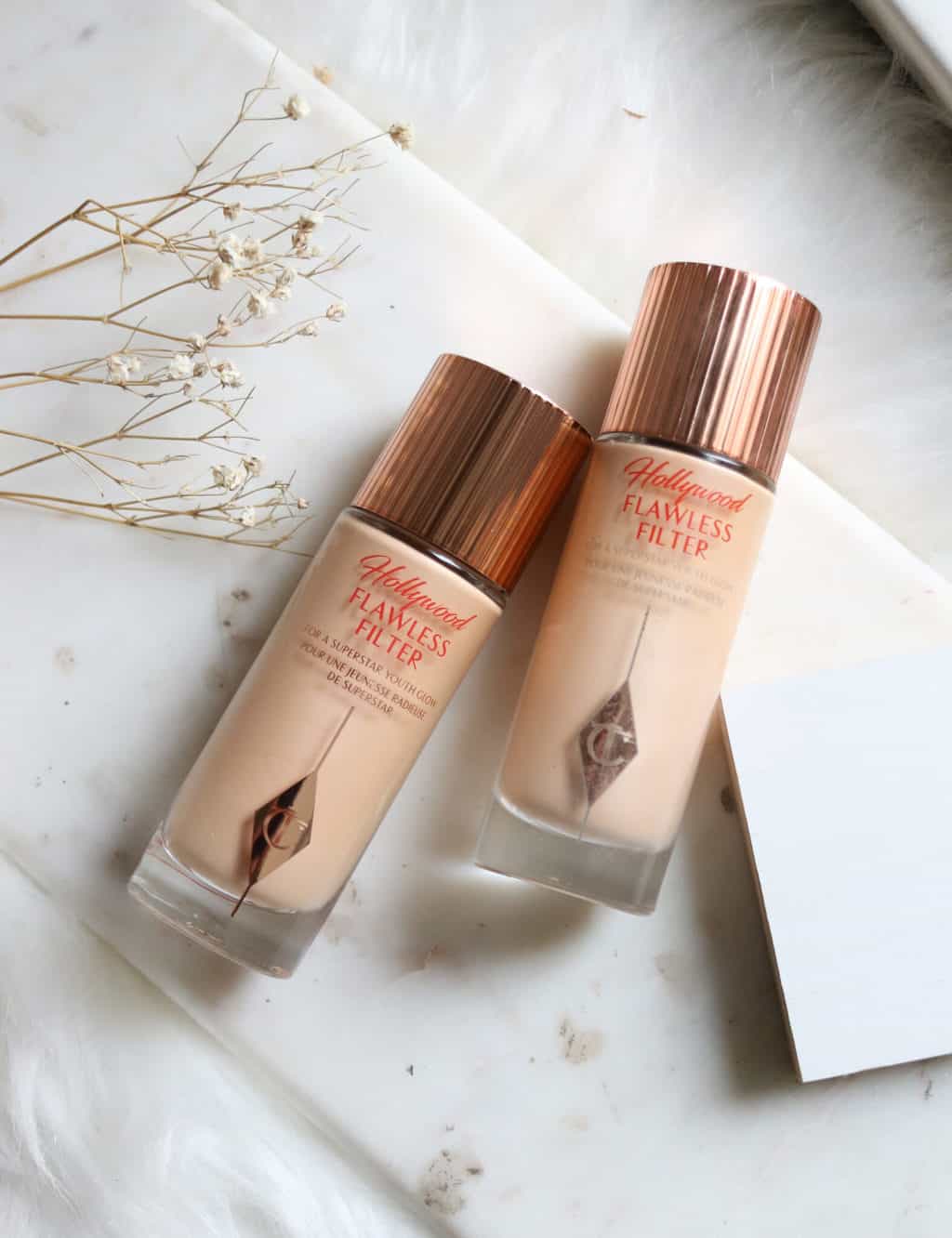 A QUICK RECAP OF MY THOUGHTS:
I LOVE this product and find it so versatile. It really is a true multiuse that gives the look of a beauty filter on the skin. I love to pop it all over like a primer under my base, as well as pat on cheekbones for a glossy, yet not a sparkly highlighter.
It catches and bounces light in a true luminosity, rather than adding light by method of pigment and colour. This is one of those products that people tell you how gorgeous your SKIN is, not how much they like your makeup (though, I find both of these things bomb compliments personally!).
There is something magically about this formula beyond any other glowy base or primer I've tried. Perhaps is the tint that almost gives a teeny tiny touch of coverage. Perhaps its the pearly, refined formula. But it truly does illuminate while still giving the skin a perfected, "filtered"-like quality.
shop Hollywood flawless filter on beautylish
---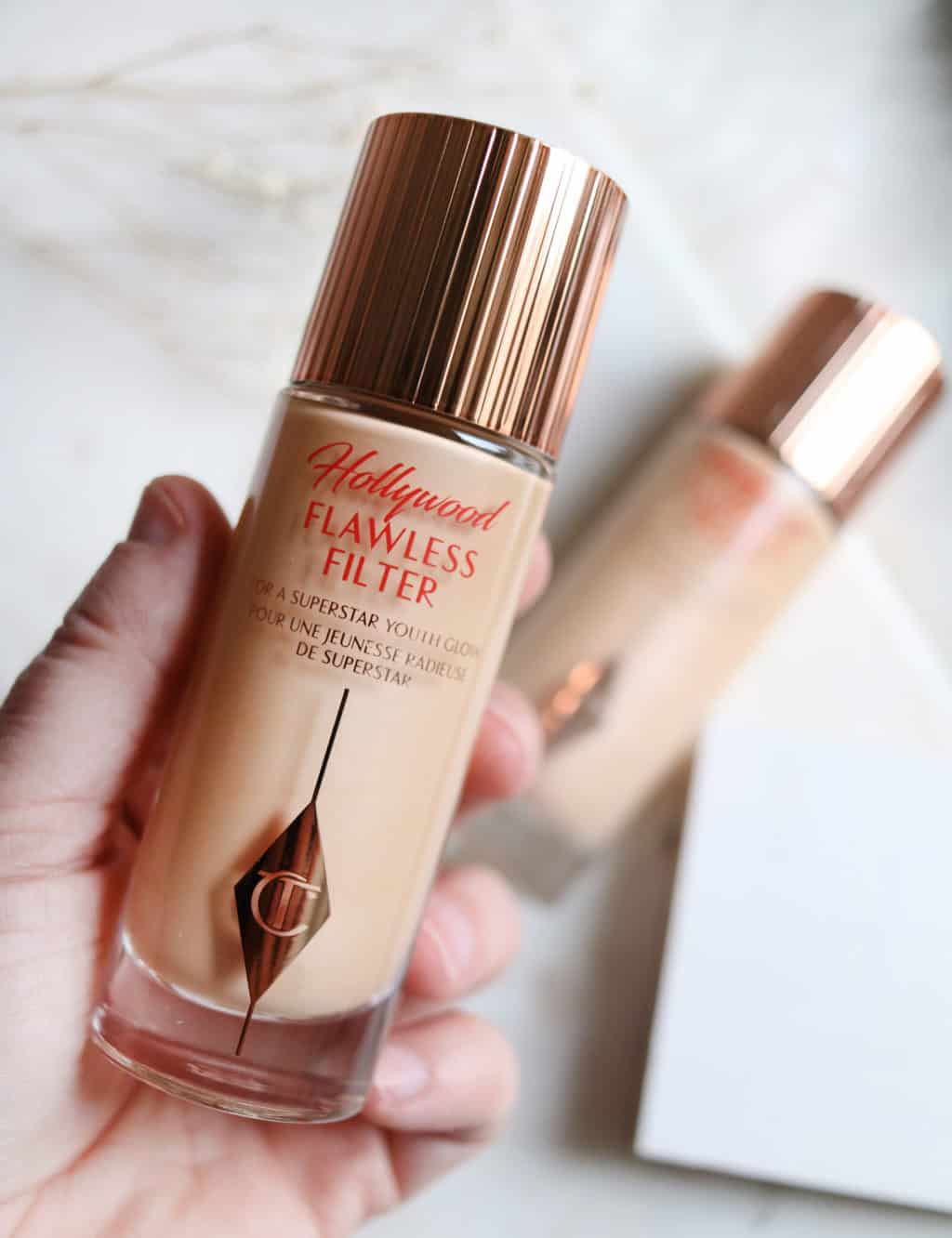 shop Hollywood flawless filter at cult Beauty
---
HOLLYWOOD FLAWLESS FILTER SHADE 2 VS SHADE 2.5
I was so happy to see a new shade between 2 and 3 with the 2.5 option of Hollywood Flawless Filter!
Shade two has always been a great match for my MAC NC20 skin tone if I want a highlighted look. Sometimes, I want the glow to match my skin tone though, and shade 3 was a bit too cool/silvery for me.
The new shade extension option of 2.5 is in a golden undertone that suits me really well and gives a boosted look that almost gives me a bit of coverage? I feel like I can get away with wearing this all over, spot concealing and a touch of powder where I don't want so much shine.
charlotte tilbury Hollywood flawless filter shade extensions
NEW for 2021, Hollywood Flawless Filter now includes five new shades, 2.5, 4.5, 5.5, 6.5 and 8.
1 – existing – neutral beige for fair skin tones

2 – existing – creamy beige for light skin tones

2.5 NEW- golden beige for light skin tones

3 – existing – neutral-pink for light to medium skin tones

4 – existing – olive for medium skin tones

4.5 NEW – golden beige for medium skin tones

5 – existing – golden peach for tan skin tones

5.5 NEW – neutral caramel for tan skin tones

6 – existing – warm amber for tan to deep skin tones

6.5 NEW – neutral bronze for deep skin tones
shop Hollywood flawless filter at charlotte tilbury
---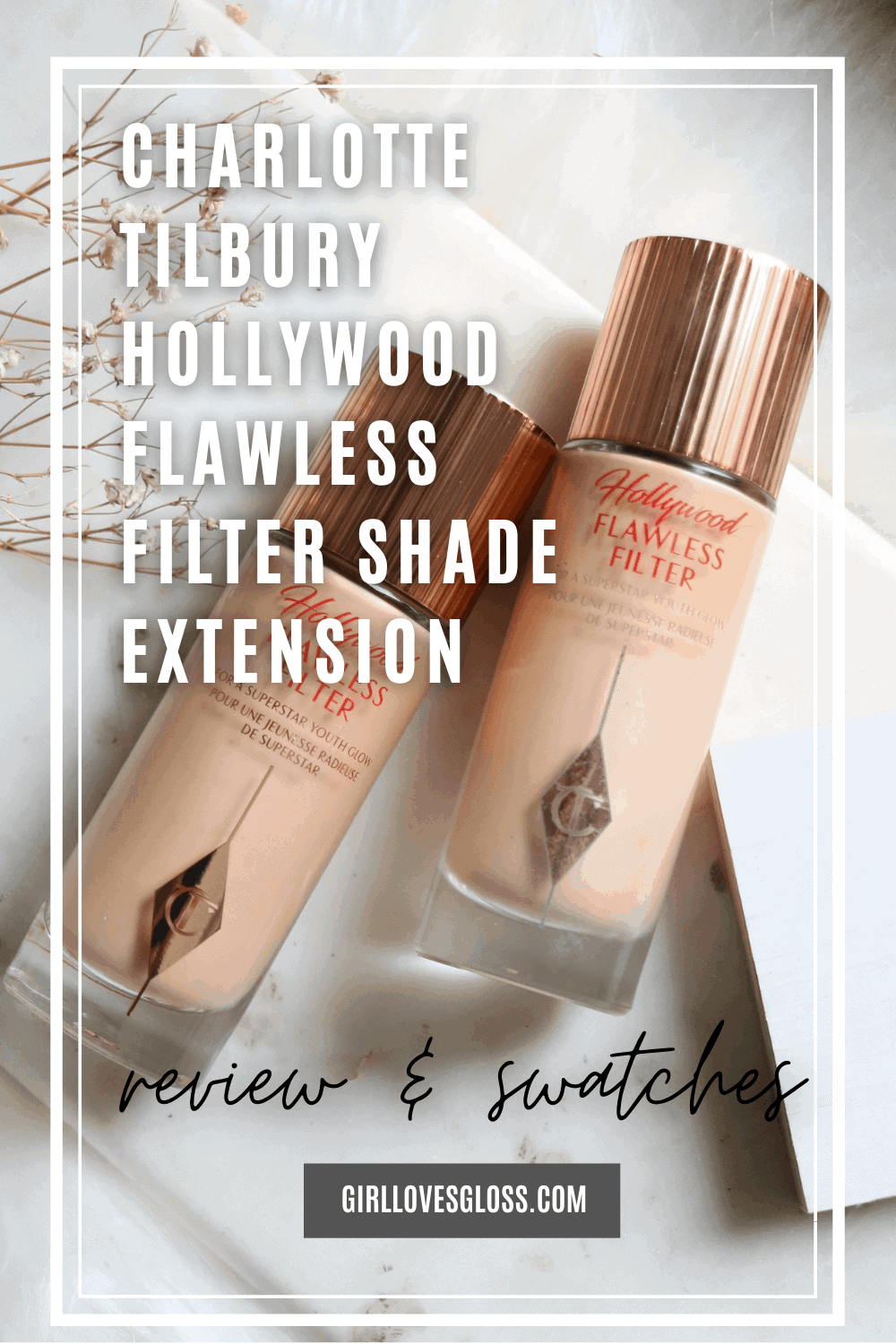 Some of the products and/or services mentioned in this post may have been provided for consideration and are denoted with an "*". These products may be linked using an affiliate link, which provides me with a small commission in return for providing readers with honest and authentic reviews. The earnings from affiliate links are what keep GirlLovesGloss.com running! You can read my full disclaimer here.
SHOP THE POST