The Drugstore Hair Miracle Worker? L'Oreal Wonder Water
CAN YOU GET AMAZING HAIR IN 8 SECONDS?
The new L'Oreal 8 Second Wonder Water says yes.
Calling itself a Lamellar Rinse Out treatment, it supposedly works in just 8 seconds in the shower. The product claims to give silkier, shinier hair, without any silicones or weighing it down.
Apparently, it is suitable for all hair types, which I have to tell you, made me really sceptical. Having fine, thin, straight hair that also suffers from loads of breakage, frizz and general postpartum strife, I wasn't expecting much.
I snagged L'Oreal 8 Sec Wonder Water for under $10 recently at my local London Drugs, and put it to the test.
WHAT IS IT: "L'Oreal's Elvive 8 Second Wonder Water, with Lamellar Technology is 8 seconds to silkier, shinier, healthier-looking hair. A new generation of premium treatment; with its liquid form, Wonder Water stands out from conventional rinse-outs. Upon contact with wet hair, it works in 8 seconds to visibly transform hair from the 1st use."
PACKAGING: Plastic bottle with a nozzle for easy application. The bottle has 20ml markers on it to ration the product appropriately.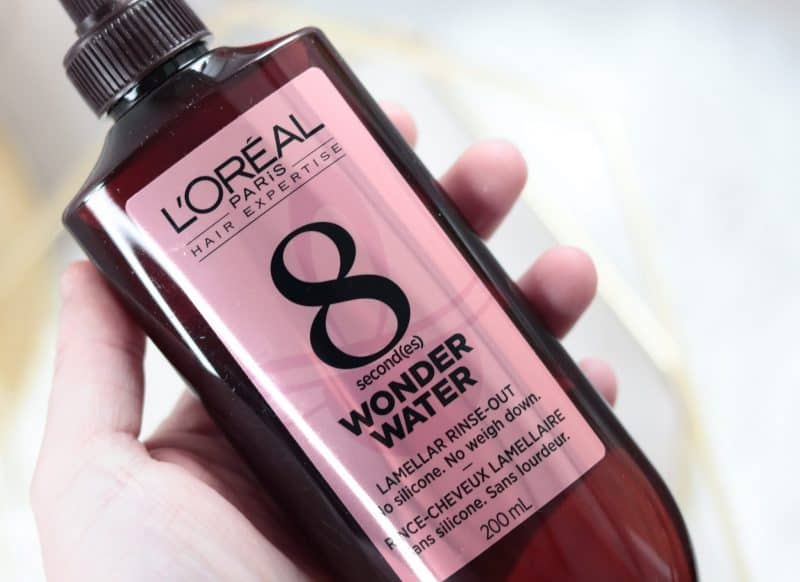 HOW TO USE IT: I use this after shampooing and don't need conditioner after. I start at the ends and work my way up to my roots, then massage in for 8 seconds.
It's recommended to us 2-3 times per week depending on your hair type. You use 1-3 doses (20ml) depending on how thick, coarse or long your hair is. My hair past my waist, but fine so one dose is enough.
WORTH NOTING: The product warms up slightly for a few seconds when it comes in contact with wet hair. It has a slightly perfumed scent that isn't detectable once the hair is dry.
MY THOUGHTS: As I mentioned, I was so sceptical about this.
I've found products that usually offer to smooth, shine and silken the hair, also are often for thick or coarse hair types. Given my fine, thin, straight hair, it's always been a challenge to get these benefits without losing volume and ending up with stringy hair.
I noticed an instant change in the feel of my hair the minute I applied L'oreal Wonder Water in the shower.
I use the 20ml suggested 'dose', focusing at the ends and working up to my roots. It does warm when it comes in contact with my wet hair, as mentioned on the package, and instantly feels soft and silky.
I massage the product in for 8 seconds as the packaging suggests and am instantly able to comb through my hair without a single snag or tangle. L'Oreal does suggest that you can go in with conditioner after, but I don't feel the need (which is rare for me!).
After towel drying, I still don't need any sort of detangler or leave-in product. I am also able to brush through my hair with ease. I've noticed that before I even blow-dry that my ends, they don't seem quite as frazzled, which was pretty shocking given I haven't had a hair cut in almost a year and a half.
I use my usual styling products for some volume, and after drying my hair it is obvious how much smoother and shinier it is! I've really struggled with my hair looking dull and dry since it is so long (and honestly, neglected). Since I am still battling postpartum hair, flyaways have been the bane of my existence, and this has made them lay down so much smoother!
It doesn't work "miracles" so to speak, but I suppose that depends on how high the bar you set is.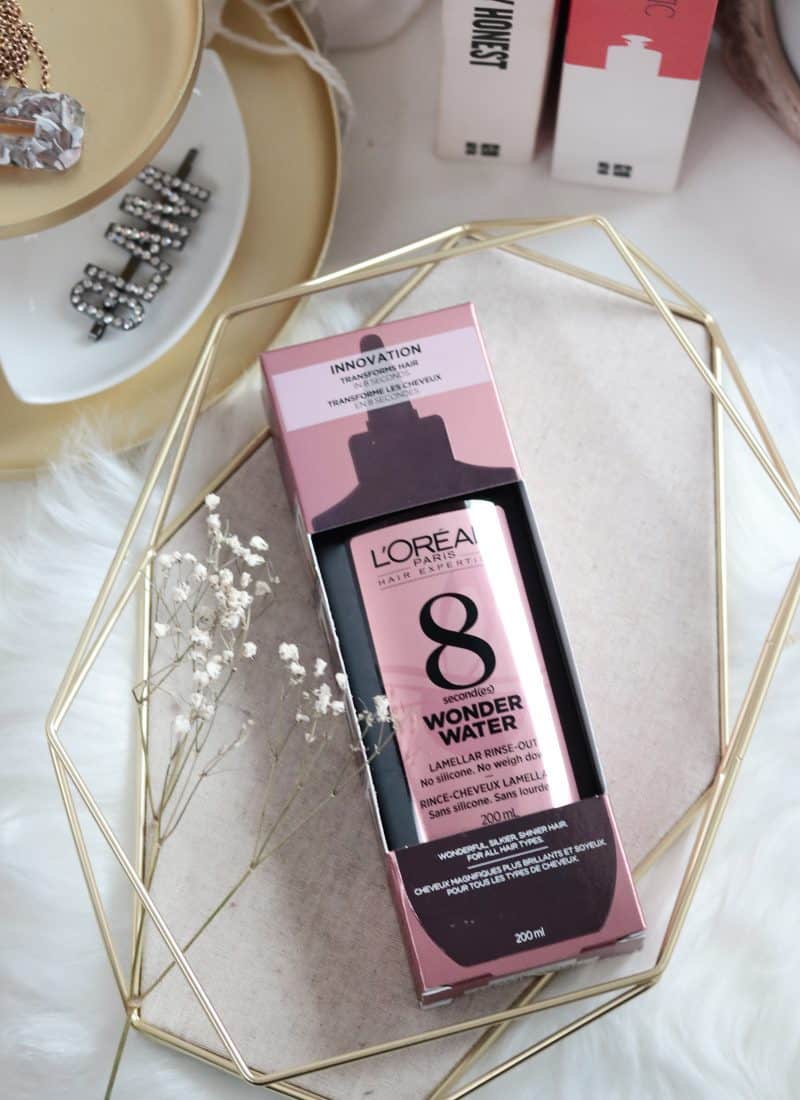 While L'Oreal suggests 2-3 times a week, I've found every 3rd shampoo is great for me personally. I try and only wash my hair every 2-3 days.
When I used this back to back I found it was almost too smoothing. I realize this is a problem that many would love to have, but with super fine hair there is definitely a threshold there! I did find I needed just a little extra dry shampoo on that last day, but it is worth it to see how much smoother and less frizzy my hair is.
As mentioned, I didn't expect this to move mountains for me; Nothing was going to make my ends that haven't been trimmed in a year and a half look fresh! I'm actually shocked this works as well as it does, for such an affordable price.
If you have coarse, frizzy or over-processed and damaged hair, I would pick this up asap!
HAVE YOU TRIED A HAIR PRODUCT RECENTLY THAT BLEW YOU AWAY?
SHOP L'OREAL 8 SECOND WONDER WATER
---