Fenty Beauty Diamond Milk & How Many Carats
[dropcap]Y[/dropcap]ou guys, the excitement was real: I finally got my hands on some Fenty Beauty for the first time! If you're new to the makeup world, Fenty Beauty is brought to us by the iconic Rihanna. The line dropped and was an immediate hit! I was able to get my hands on the holiday offerings and if you love that glimmering glow, you're gonna want to keep reading…
Fenty Beauty Diamond Milk & How Many Carats
---
Available at Sephora | Harvey Nichols | Fenty Beauty
If there is one product that seems to get hyped up in the Fenty Beauty line, its Gloss Bomb. The brand refers to it as a universal lip luminizer. What it is, is a gorgeous gloss that feels more smooth than sticky, and has a gorgeous luminous pearl finish. The newest shade, Diamond Milk is aptly named with a clear based and milky sparkling finish.
I get why this is so revered; The applicator is cushiony and it truly gives such a beautiful, even gloss to the lips! The formula is comfortable, not tacky, and wears away nicely. The concept is that it's the only gloss you'll need, but I wouldn't be mad if they released even more shades down the road!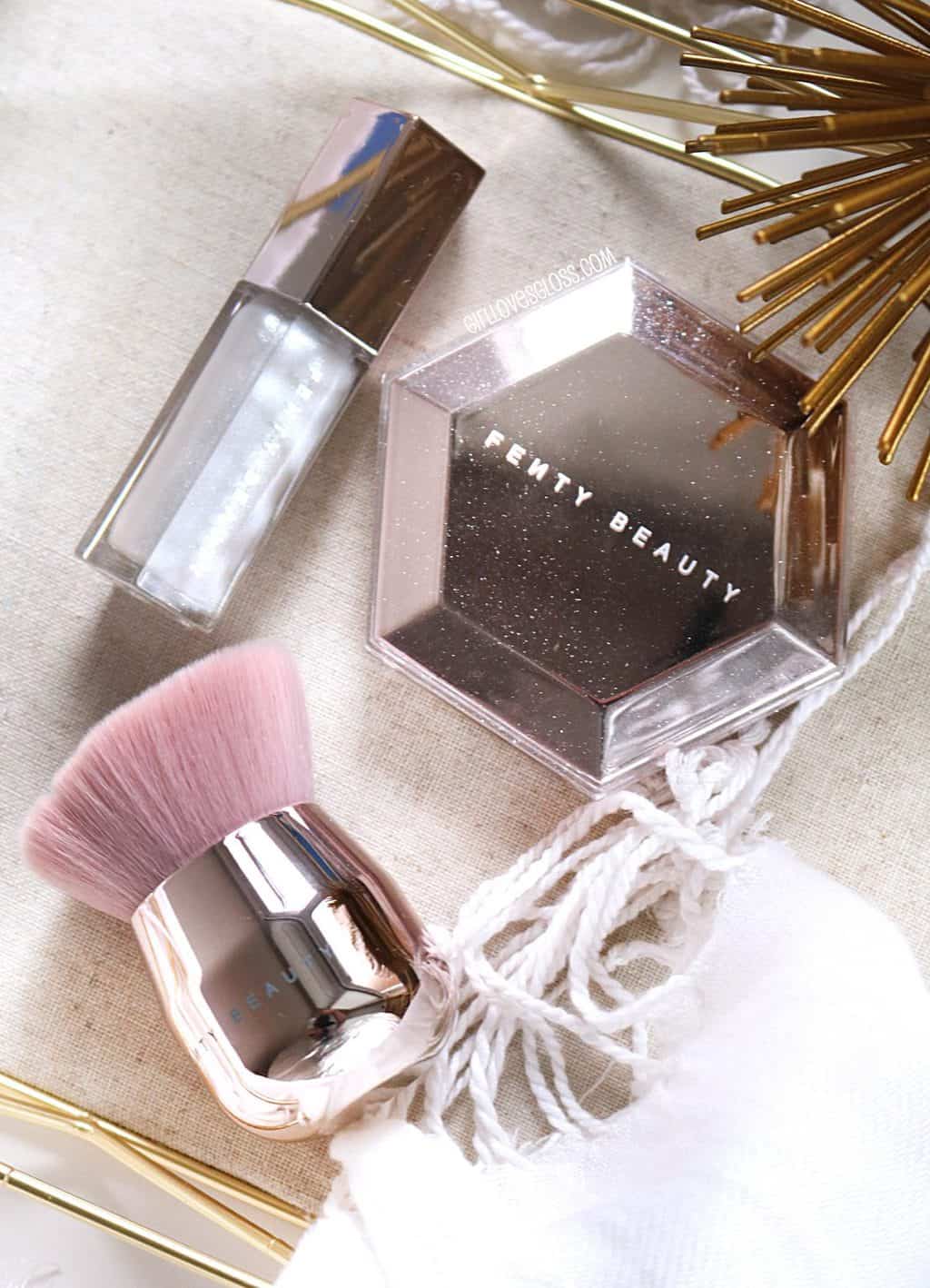 Fenty Beauty has already put themselves on the map with a collection of gorgeous highlighters, but none quite like this. Diamond Bomb All-Over Diamond Veil is a bouncy jelly-powder formula. Supposedly it gives a 3D glittering veil and I would completely agree with that. For the face, it is too sparkly for my tastes; I am beyond the years of going dancing at clubs and rocking glitter on the cheeks. It is gorgeous patted on top of eyeshadows though – one of my favourite tricks for sparkly highlighters! The shade How Many Carats is a stunning platinum/diamond sparkle with a clear base that gives that instantly glimmering glossy look.
Also launched with the new 'diamond' themed products is the Face and Body Kabuki 160 Brush. It's cut on a slant which I find helps it disperse product in a way that is comfortable to hold. The bristles are super soft and just dense enough that they work great for liquids or powders.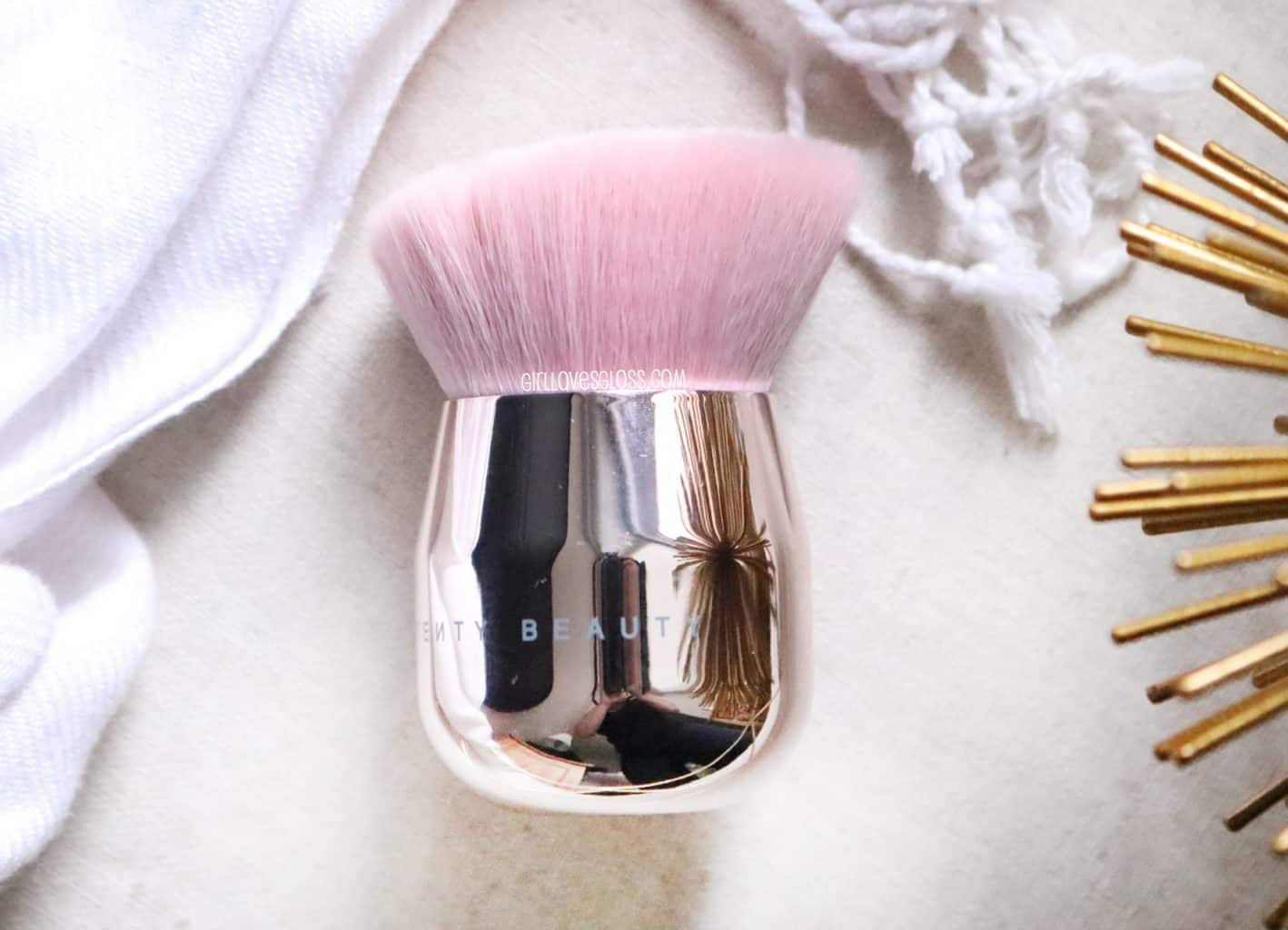 As a first intro into Fenty Beauty, these new releases definitely have me wanting to try more! I've heard amazing things about several products in the range, and I am hoping she expands her formulations. I would love to see a foundation more suitable to drier skin types!