Foundation That Wears 24 Hours?
[dropcap]W[/dropcap]hat's the deal these days with cosmetic companies wanting to make foundations that last longer than the average day? Does anyone really need their base to last 24 hours? I do totally appreciate a longlasting foundation though, especially if it is transfer proof. Last week I looked at Everly only to realize my 5-month-old had foundation all over her forehead (total facepalm moment). Having been a fan of Dior foundations in the past, I knew the new Forever Undercover 24 Hour Full Coverage definitely needed to be on my 'to try' list.
*PR Sample, Affiliate links
Dior Diorskin Forever Undercover 24 Hour
Full Coverage Foundation Review
---
Available at Sephora US | Sephora Canada | Nordstrom | FeelUnique
One of the first things I noticed about the latest Dior foundation is that it comes in a plastic bottle, that you squeeze to dispense. It's no cheaper than the other Dior bottled foundations, which come in glass with a pump. You do however get 40ml instead of the standard 30ml. I still feel like the price is a hard pill to swallow for a product that comes in a plastic squeeze tube, personally.
The texture of Forever Undercover is thicker than a liquid or serum foundation, but not as rich as a cream. I found it didn't spread as much as I am used to. This resulted in needing to use more than I expected for something claiming full coverage. It did blend into the skin nicely, without noticeable dryness or cakeyness, but I suggest moving relatively fast with your blending.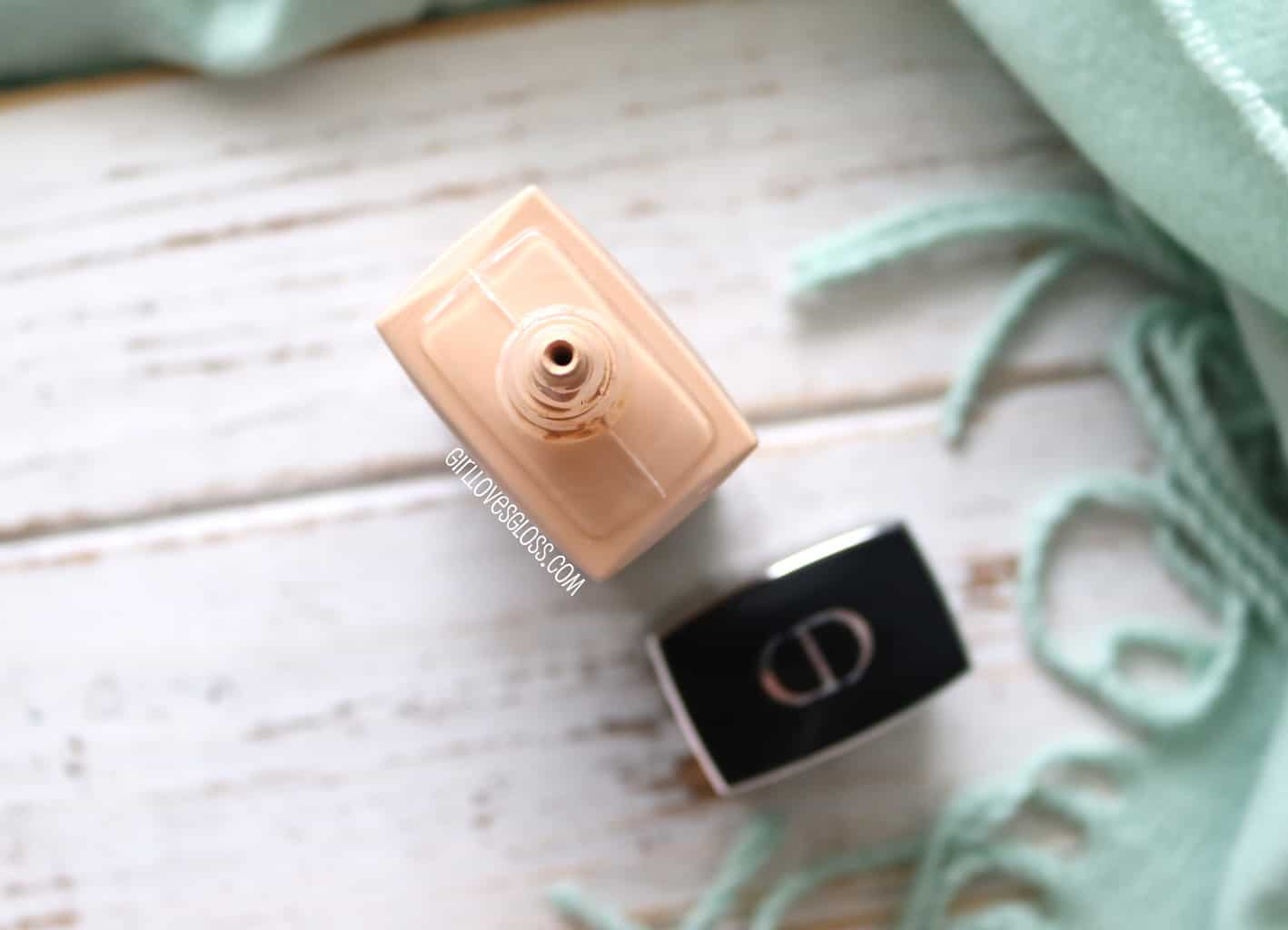 So let's talk coverage and wear, because anytime a product puts an hourly claim right on the bottle, I wanna test it out. I totally get the need for long-wearing base, but 24 hours seems ridiculous and unnecessary to me. I've had troubles with Dior bases in the past wearing away earlier than I would like. I am thrilled to say that this does last as long as I want to wear it (8am-10pm usually). I'm even more thrilled to report that I don't get transfer when wearing this! I get a lot of peace of mind knowing that my hoodie … or worse, my baby… don't end up wearing it.
So the first claim is true, but what about full coverage? It is definitely a solid medium coverage with the ability to go full, as far as I am concerned. I just find I need to use more of the product that I do with other full coverage foundations, to get that desired effect. It does build, so that isn't a problem (again, work fast in smaller sections), but be prepared you might use it faster. My fave Dior Star is just as pigmented, but using less product (sadly, it does transfer though!).
The finish claims to be a 'natural matte' and I would agree with that. It is a water-based foundation, so I do find it has a bit of tact to it once set. I like to dust a wee bit of powder for my own preference. I have dry skin and don't find this formula drying at all, yet doesn't have moveability that hydrating formulas often unfortunately have.
So the final verdict? I like it, and find myself wearing it more and more. I'm relieved to see that Dior launched Forever Undercover with 24 shades in multiple undertones; Too many luxury brands aren't inclusive these days. I'm also relieved to find a fuller coverage base that doesn't feel like a full coverage base. You all know this girl loves her makeup, but sometimes I just want to feel like I'm not wearing nearly as much (as I like to wear). Bottom line: I'd buy it again!

Some of the products mentioned in this post may have been provided for consideration. These products may be linked using an affiliate link, which provides me with a small commission in return for providing readers with honest and authentic reviews. The earnings from affiliate links are what keep GirlLovesGloss.com running! You can read my full disclaimer here.