12 Days of Giveaways #7 : Tom Ford Lips & Boys Trio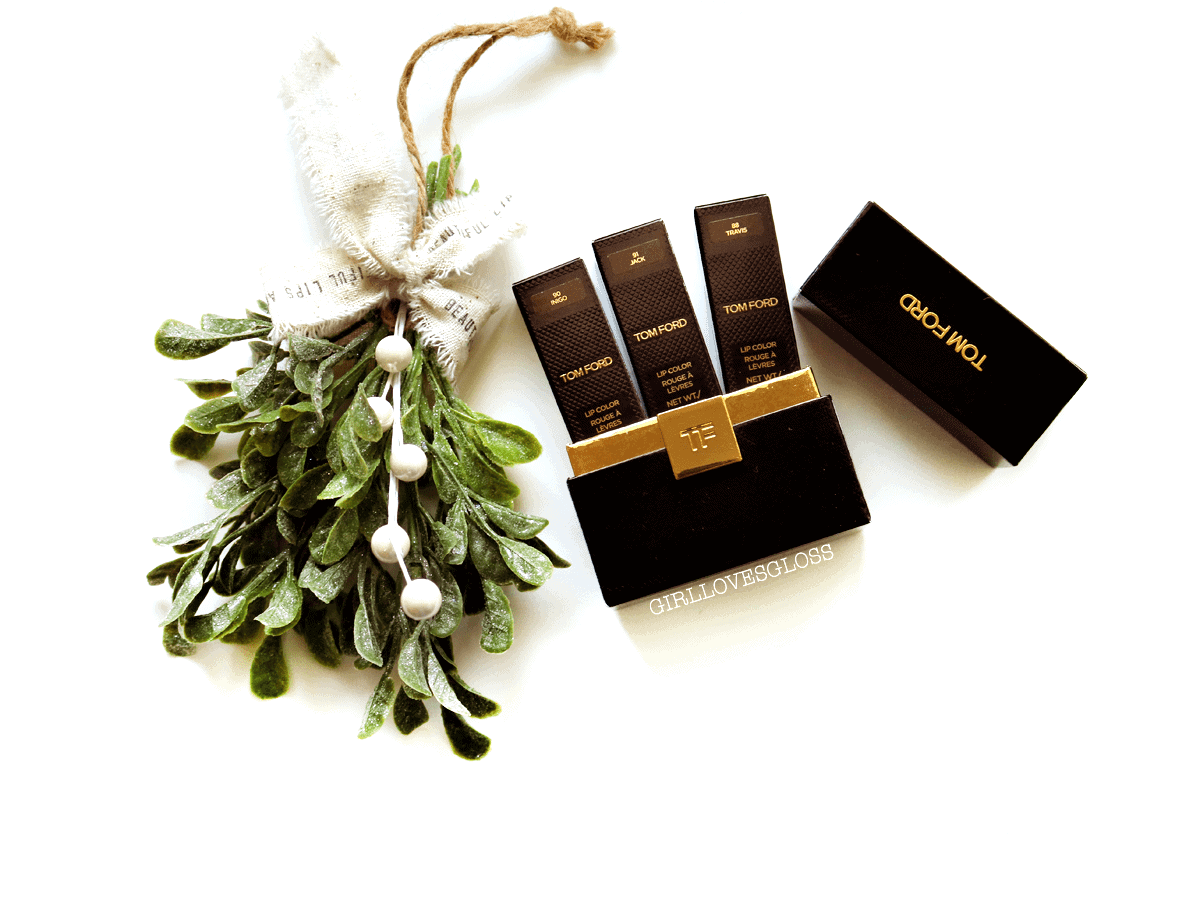 Are you tired of giveaways yet?? Nah I didn't think so! I promise regularly scheduled blog posts talking about all things pretty and sparkly are coming soon, but right now is my chance to give something back to thank you all for reading and helping Girl Loves Gloss grow this year!
Day 7 of the 12 Days of Giveaways really is something I wanted to keep for myself, but I knew there was a better home out there for this little trio of mini Tom Ford Lips & Boys Lipsticks! There are three shades: Inigo, Jack & Travis, and all of them would make amazing winter shades (2grams each). Keep reading to see how you can enter and good luck!
As per usual: Open worldwide, 18+ older, giveaway runs until the end of Dec 31st 2016.
Winner will be contacted privately and will have 3 business days to respond before a redraw. Please make sure to actually follow through with entries (ie subscribe if you say you're going to) – I do check for validity! As with all other 12 Days of Christmas Giveaways: winner can enter all 12 giveaways, but may only win one per household.