This Just In : Kevyn Aucoin Neo Bronzer in Siena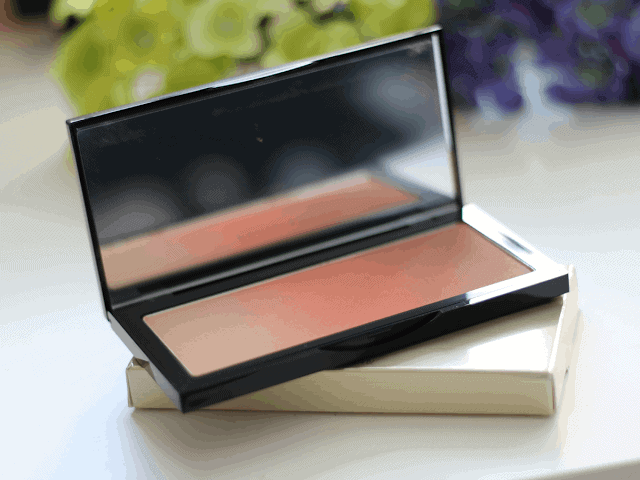 Occasionally a product comes along that almost looks too stunning to use as if I should never run a brush through it or God forbid my grubby fingers for fear that it will no longer have the appeal it did fresh out of the box. Or, perhaps that is just me, and you all could care less about how pretty a product looks (I doubt I am alone in that thought, though…). When the
Kevyn Aucoin Neo Bronzer in Siena
showed up at my door, I had one of those, "ooooohhhhhh" moments the minute I opened it. The sleek burgundy packaging gives no hints to the stunning ombre powder that lies inside. My first instinct was to close it up and squirrel it away for safe collecting, as to not ruin the stunning gradient from cream to coral to bronze. Don't worry, I got over that REAL quick and tested it out for you all, you know, in the name of good blogging…
I kind have come to expect no less than excellences from the brand that was named after the first makeup artist I ever followed, back in the day.
The Kevyn Aucoin Neo Bronzers
come in two shades: Siena (coral) and Capri (pink), and were created to be an all in one face palette to give a sunkissed look.
Normally I would be sceptical about products we're there is no packaging divider between shades, because things tend to get muddied, but in this case, you get a generous amount of each shade so it is easy to fit a brush in them all individually. There are an incredible 21 grams of product in this palette (my Tarte blushes are 5.6 grams each) so there is no skimping in terms of quantity and value for dollar!
In terms of colour payoff, I was definitely impressed. All three shades of a satin texture and I was thrilled to see that the bronzer wasn't a warm terracotta undertone, but rather a neutral-cool brown which gives more of a sculpted look to the face. The coral blush shade has excellent pigment, going on as a creamy peach coral (my favourite blush shade to wear!) that livens up the face perfectly, and the highlight applies as a creamy bone shade that doesn't end up frosty like many on the market right now.
As I mentioned, the finish of these is satin, and the texture is silky and smooth on the skin, blending well without patchy or powdery look. From first swatch it had a luxury feel (like it should for the price!) that I would expect from the brand, so if you are thinking about treating yourself, then the Neo Bronzer might just be perfect for you!
Shop The Post: