Mascara Monday | Charlotte Tilbury Full Fat Lashes Mascara

This is quite possibly one of the most exciting #MascaraMonday posts for me to write in a long while. If you've been here for a while you know I love to test out new or hyped up mascaras and review with before and afters. After all, the proof is in the pudding, right? Well this particular mascara comes from makeup artist extraordinaire and general dramatic eye makeup lover, Charlotte Tilbury. You can imagine there were some pretty high expectations, so lets see how I got on with it…
Top L-R – Bare lashes, one coat
Bottom L-R Two coats, side view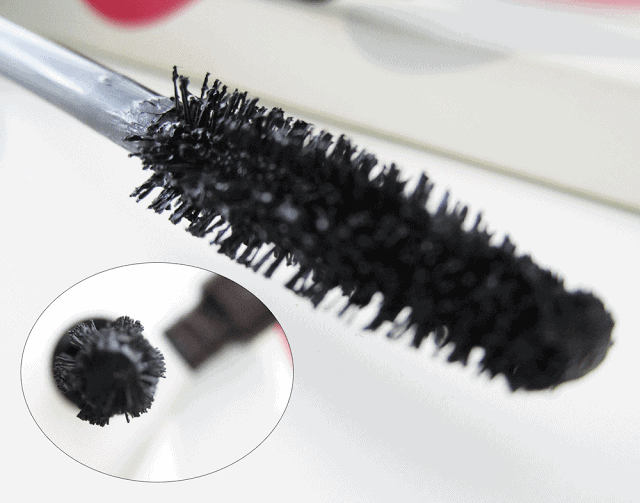 The Charlotte Tilbury Full Fat Lashes Mascara claims to be a 5 in 1 do it all; Length, curl, separation, volume and drama. The story goes that Charlotte sought out a manufacturer that was responsible for creating the brushes for some of the best selling mascaras of all time, to design the brush on her mascara. She sent back the design to the drawing board so many times that the entire cosmetics range almost had to launch without a mascara – until they came back with this brush. It's lazer cut into grooves that run the length of the bristles, which are meant to allow the brush to get right up to the base of the lashes, and then lift up for a curling effect. How's that for commitment to creating the best? 

So, does it deliver? I am thrilled to report back that I absolutely adored this mascara right from first use! For those of you who've read this blog for a while, you'll know how incredibly rare it is for me to out and out love a mascara, let alone one not from the drugstore, and even more rare for it to be non-waterproof (in fact, I don't think I ever have!) I just had a feeling when I read up on the Full Fat Lashes Mascara that it was going to be amazing, and Charlotte has knocked it out of the park!

The formula is on the drier side, which really lets you build. In fact, I tried to over apply it to the point of clumpiness and I just couldn't. It just keeps building up, and your lashes stay fluttery and soft no matter how many coats you apply. I even applied more half way through the day to test out how it would layer over top of half day old mascara and it built up beautifully! I worried about flakes and smudges but experienced neither – even after 12 hours of wear.

The brush truly does what it says, it gets right to the root of the lash, it lifts them up and separates the lashes, then builds length and volume in a super black pigment for drama. My lashes actually held their curl (hallelujah!) and according to Mr GirlLovesGloss, they looked 'fluffy and flared out' – I'll take that! I kept catching myself in the mirror on my first day wearing it admiring how good my lashes looked (and felt – no crispy lashes here!) which you know is always a good sign!

I can honestly say I see this being my new favourite mascara, and after years of wearing waterproof, it will be such a nice break on my lashes! 

Have you tried the Charlotte Tilbury Full Fat Lashes Mascara? 
*This post contains PR sample or products kindly sent for my consideration. There is no financial compensation nor sponsorship to discuss said products in this post.