Battle of the Cream Bronzers | Chanel, Tarte, Tower 28, Nudestix and Quo
One of my most-read posts of all time is a comparison of chanel soleil tan de chanel bronzer compared to another cream bronzer.
It was a comparison review of Chanel Soleil Tan de Chanel to the Bourjois Bronzing Primer, which I am sure is long discontinued (the original post is from 2013!).
Since then, my search analytics have told me that you all really want to know how the Chanel cream bronzer compares to many of the newest cream bronzer options that have come out over the years.
So let the cream bronzer battle commence!
I'm going to swatch and compare 5 that I use on a regular rotation: Chanel Les Beiges Bronzing Cream (formally Soleil Tan de Chanel), Tarte Breezy Cream Bronzer, Nudestix Nudies Matte, Tower 28 Bronzino and Quo Beauty Featherlight Cream*.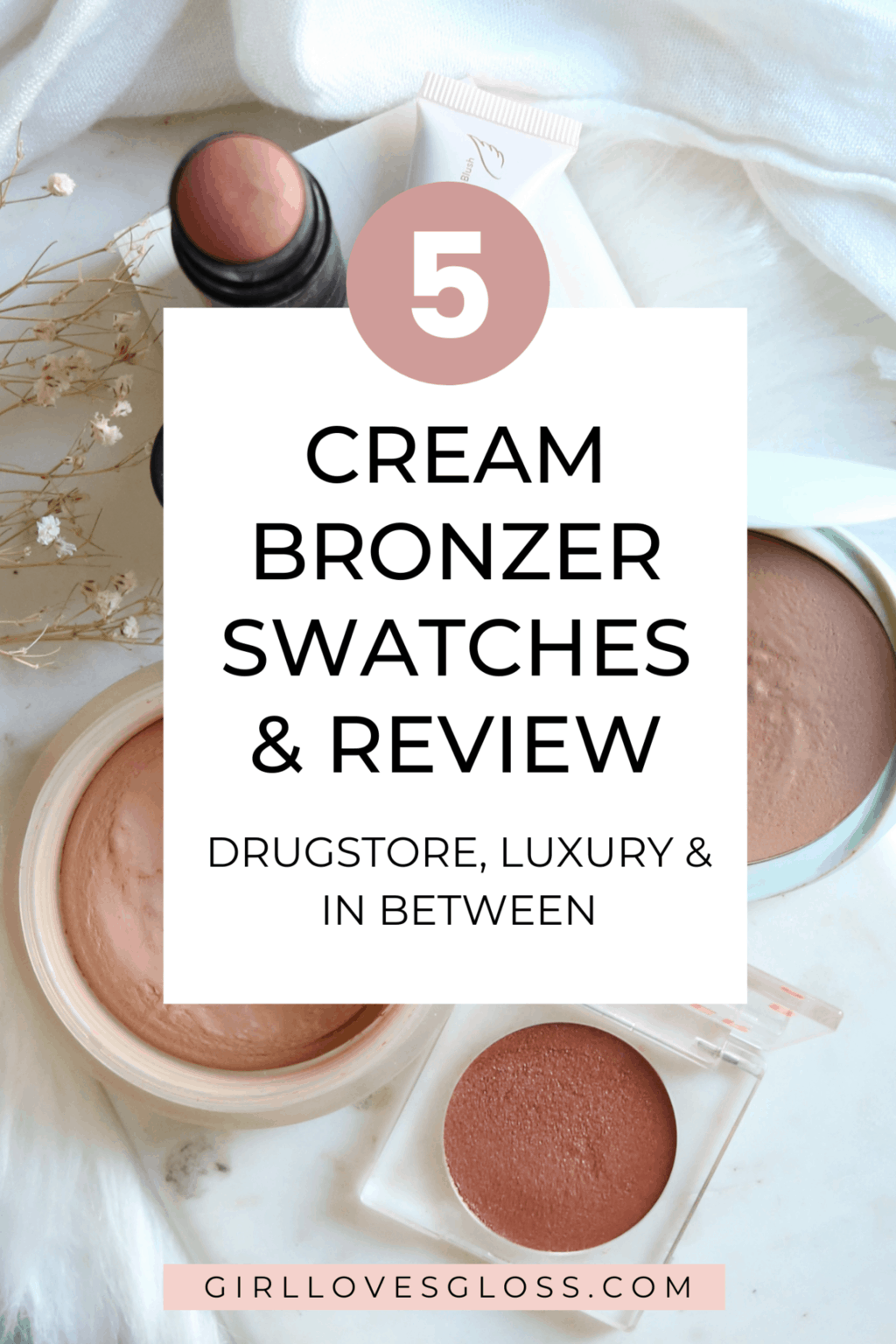 which cream bronzer is best?
---
Years ago, Chanel was really one of the only cream bronzers out there. Thankfully, we have so many more options now coming in a variety of formulations, finishes, shades and price points.
I've chosen 5 that I have in my collection to break down the pros and cons for each. I'll also go over which ones I use the most, and why, including which ones I would repurchase should I have to.
chanel soleil tan de chanel/les beiges bronzing cream
---
AVAILABLE AT: Chanel | Nordstrom | Violet Grey
PRICE: $60 CND / 30 grams
SHADE INCLUSIVITY: Basically, the worst. This only comes in one shade that is very warm and will only suit light-medium skin types.
FORMULA: Cream to powder for the originally Soleil Tan de Chanel formula. The new Les Beiges formula is created with coconut oil which will give the product a bit more emollience. It applies on bare skin, foundation and over powder due to the drier texture.
FINISH: Satin
WEAR TIME: I get 4-6 hours of wear out of this. It lasts longer on foundation that sets itself.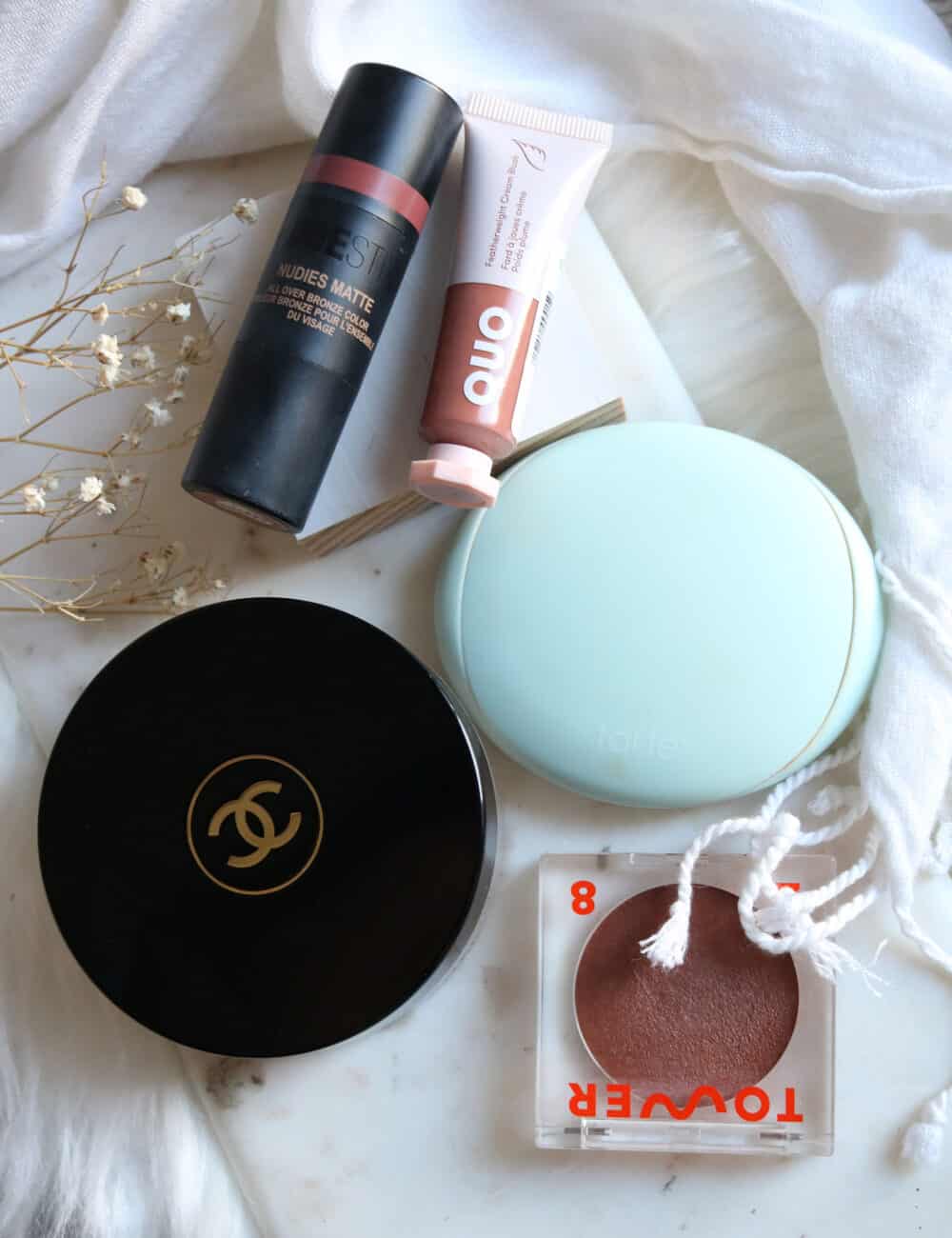 tarte breezy cream bronzer
---
PRICE: $38 CND / 16grams
SHADE INCLUSIVITY: This comes in 3 shades, with the shade I have, Seychelles, as the lightest. While 3 may not sound like a lot, the span of the three is actually very good.
FORMULA: Cream that applies well on bare, foundation and even powder.
FINISH: This cream has a satin finish that doesn't have the powdery dry down that the Chanel has.
WEAR TIME: Easily the best wear time I've found in a cream face product, lasting me 8-10 hours if applied on foundation.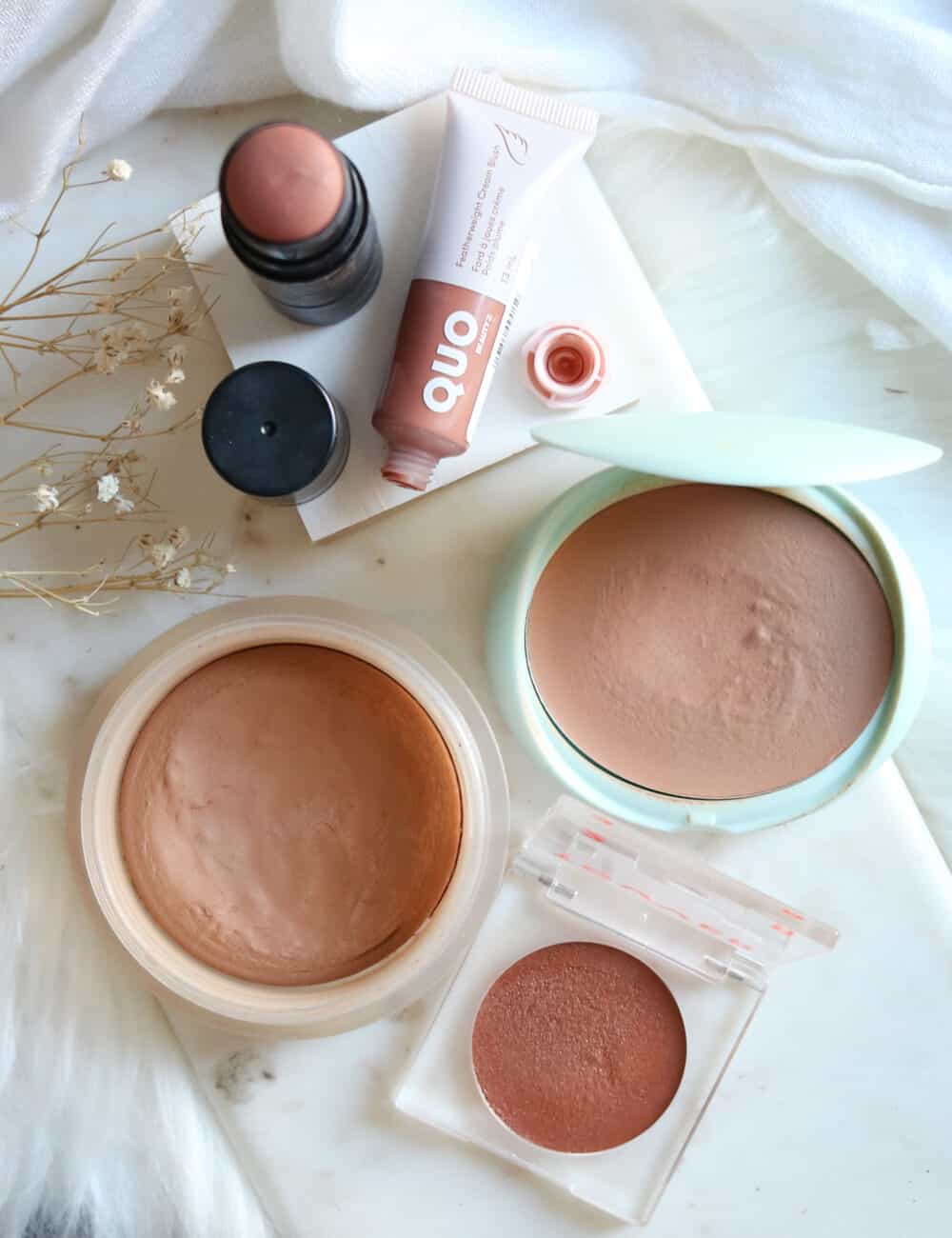 tower 28 bronzino illuminating bronzer
---
AVAILABLE AT: Sephora | Revolve
PRICE: $26 CND / 4.5 oz
SHADE INCLUSIVITY: There are two shades in this formula, one more golden, and a darker, redder option.
FORMULA: This is easily the most emollient, dewy formula out of the lot. It seems sticky at first, but it does sink into the skin. It actually does apply over powder well, but doesn't love having powder layered on top it.
FINISH: Luminous, dewy finish.
WEAR TIME: Approx 6 hours, give or take depending on the base.
nudestix nudies matte
---
AVAILABLE AT: Sephora | Ulta | Beautylish | Cult Beauty
PRICE: $38 CND/7grams
SHADE INCLUSIVITY: 5 shades in the bronzer range, in multiple undertones.
FORMULA: Cream in stick form that doesn't set to powder finish, but also doesn't stay creamy enough to make you concerned about it moving around.
FINISH: Satin-matte.
WEAR TIME: 6-8 hours. I get the best wear time when applied on foundation and layered with powder blush/bronzer.
quo beauty featherlight cream
---
AVAILABLE AT: Shoppers Drug Mart
PRICE: $14 CND/ 13ml
SHADE INCLUSIVITY: Only one shade that I would consider a bronzer (Pure). Technically, these are categorized as blushes, but there is definitely room for inclusivity improvement.
FORMULA: Creamy liquid, and the lightest/thinnest texture of the lot. It applies best over a dewy/light base without powder.
FINISH: Dewy, sheer-yet-buildable skin like effect.
WEAR TIME: The second longest lasting of the 5 at about 8 hours.
which cream bronzer is best?
In my opinion, the Tarte Breezy Cream Bronzer takes the blue ribbon!
Not only does it last the longest, it applies the most consistently. It also comes with the best undertone for me in terms of being neutral, while the others all lean yellow, orange or red.
Texture wise, the Tarte and Chanel are closest in feel, but Tarte way out performs Chanel on every level!
shop the cream bronzers in this post
---