Chanel's Small Yet Surprising Collection Libre for Winter 2016
Last week I spoke about Tom Ford's surprising choices for a winter collection, and it seems Chanel has gone down the road of straying from the norm as well, which I am totally here for. We've season after season of dark reds, plums and purples, but Chanel Collection Libre goes beyond what we know with soft pink, coral and a stunningly inky black cream liner that is giving my LIFE right now.
Shop Chanel Collection Libre 2016: Nordstrom •  John Lewis  •  Selfridges  •  Hudson's Bay
This is a relatively small collection for Chanel to launch in terms of a seasonal offering; I am only missing 2-3 of the pieces from the collection. I'm torn on this as part of me (the makeup hoarding obsessive) loves having plenty to choose from, and the other half likes the decisions being made for me. In case you couldn't tell, I am a Gemini folks!
There are three Le Vernis Nail Polishes in this collection, and they honestly strike me as being the oddest choices given the season. The pale ballet pink of Pink Rubber has a satin finish to it, which is a nice take on a classic nail shade. Hyperrose Glass is a pearly translucent neon pink that possibly seems the most out of place, and is best used on top of a more opaque or cream finish shade. Liquid Mirror honestly gives me 90's teenage flashbacks to a time where I would have worn silver all day every day. So needless to say I won't be reaching for it much purely on cringe factor alone. The Le Vernis formula isn't my favourite, though I know they have a cult following; I find it chips within the day often.
Another odd choice for Winter is the Rouge Allure Gloss in Super Coral. You guys know I loooove anything coral/peach so this shade is so 'me'. The packaging for these is quintessentially chic as is the brand, with opaque black tube and pop-out gold lidded wand. This is not a lipgloss that gets all gnarley in your handbag ladies!
The texture of this gloss is definitely tacky, so it's not my favourite formula. On days where I wear my hair up it's less problematic, but as any of you that has hair past your ears knows: sticky gloss and a windy day can equal disaster! It does last a decent amount of time for a gloss because of the formula, however. These claim to have the pigmentation of a lipstick and shine of a gloss, but I found it liked to gather at the lip lin and corners so it was a bit hard to get smooth even opacity.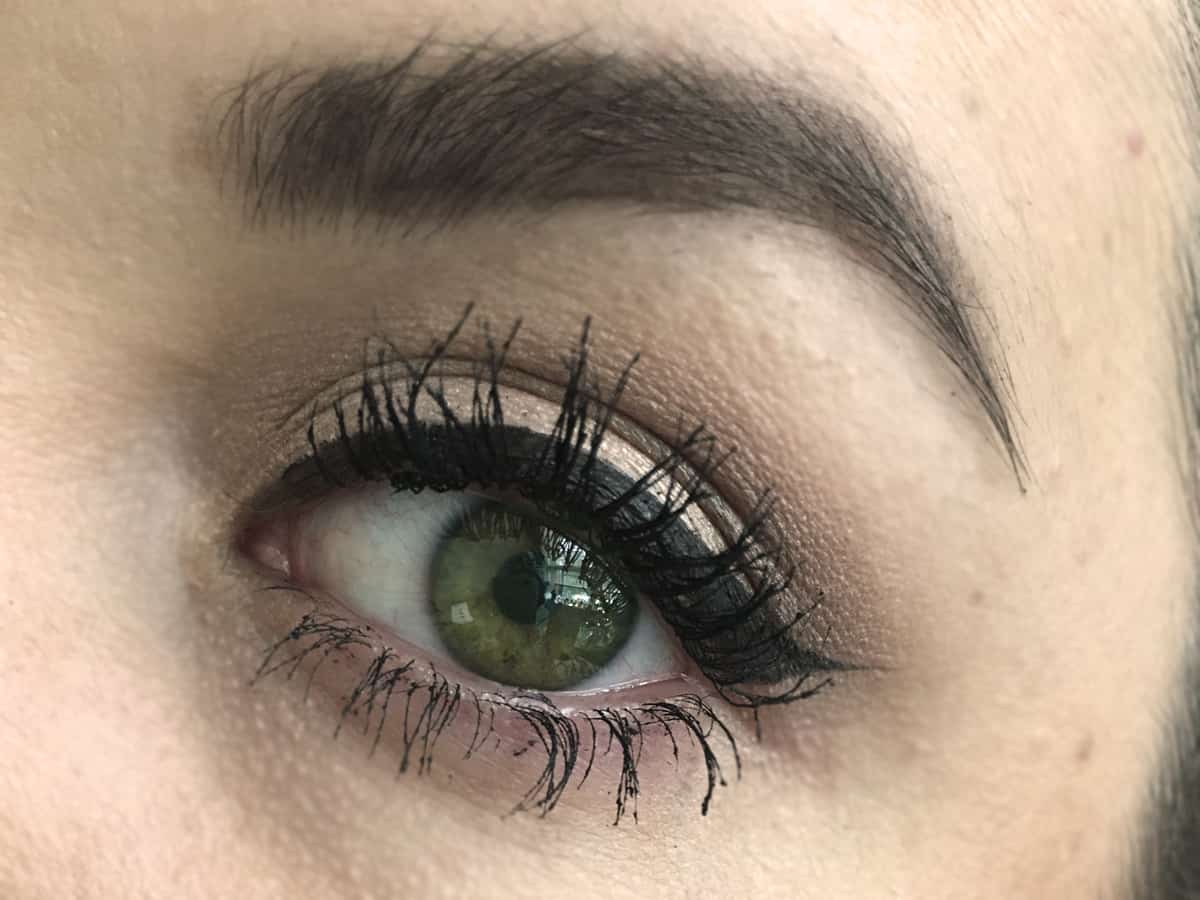 So at this point, I know what you're thinking: "Ok Jaime, sounds like everything is so-so, was there anything you loved?" and then answer is a massive "YES!!!". While the rest of this capsule collection seems passable for me, the Calligraphie de Chanel Longwear Intense Cream Eyeliner is such a massive hit for me! Not only does this cream liner apply super opaque and richly black, but it has a great give to it that gives you some play time to perfect your wing. This is so helpful when wanting that razor sharp smooth line! Many liners that dry too fast drag and pull, causing a crepey looking, scraggly line that will never look smooth.
The texture of Calligraphie is super smooth and gel like, but never do I have to go over the same spot to intensify the colour. It wears on and on all day with out fading or transfering to the hood of my eye which is a massive must have for me – I even wore it to an event that lacked air con and subsequently was super sweaty and humid and it held up like a total champ! You know when your black liner gather in the inside corner of your eye? This doesn't. You know when half way through the day it fades grey/blue green? This doesn't. You know how some black liners go patchy and shiny through the day? This DOESN'T.
This might be the only gel/cream liner that I have ever tried that rivals Inglot's infamous #77, and will be no doubt easier to get ahold of for most. Even the little angled brush that comes with is actually really good and gives a super sharp flick to your cat eye. Kudos Chanel, you knocked it out of the park!
What do you think about Chanel's Collection Libre for Winter 2016? Did the shade choices surprise you as they did me? Do you love the idea of silver polish and coral gloss together? Personally, if you decide to splash out on one single thing I think you'll know by know that the Calligraphie de Chanel Cream Eyeliner is my favourite by miles!
Shop The Post
---