2015 | The Top Ten Skincare Products
When I thought about doing an end-of-the-year favourites, I had originally planned on the 15 best products of 2015… But then I realized I had WAY too many loved products for the year and decided to settle on the Top Ten for each category. Sound good? Good. Keep reading to find out what my favourite Top Ten Skincare Products of 2015 were.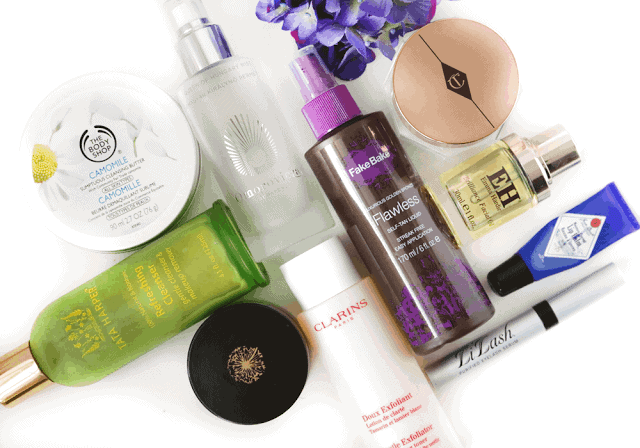 In no particular rank, here are 10 of my most used, most loved skincare products for the last year. Honestly, I could have rambled on about another 5 products, but reeled it in for sanity sakes when it came to writing this post. Let's take a look:
I've documented my love of this plenty around here, so I wont ramble on other to say this: Nothing gets my makeup off, faster. Yes, even waterproof mascara. There is an oil by the same range from the brand, but I don't love it nearly as much as the balm.
This has my favourite second/morning cleanser since the minute it came home with me from the shop. It smells like genuine oranges, and leaves my skin feeling clean, soothed, radiant and namely refreshed.
I never would have guessed I would have loved this as much as I did. It soothes my skin post cleanse, and my complexion has proven it's brilliance. It's one of those products I definitely notice the difference when I skip a few days of this.
Speaking of seeing/feeling the difference – this balm is literally life in a jar. May lovingly creates her products by hand, and it shows in the quality of ingredients. My skin lives for this, looking better the next morning regardless of the ailment; Dryness, Breakouts, Dehydration, Reactive skin… The Blue Cocoon sorts it out.
You know I love it, my friends know I love it, Clarins knows I love it – you get the drift. Never want to be without this and that didn't change in 2015.
After many bronzed limbs, and orange hands, and splotchy wear off, I have decided that this is the tanning product for me. It works just as well on my body as my face, lasts several days and then wears off gradually, and doesn't transfer onto the sheets nearly as much as any other tanning product. I love that this is a bit more of a red toned brown tan, rather than yellow/golden, which in my opinion looks so much more genuine.
Who didn't love the Magic Cream this year? It's ultra rich feel, glorious scent and luminous finish made it an absolute winner for me.
I feel like 2015 was the year of face oils, and I tried so many. Out of them all, this one impressed me the most. It sinks in beautifully, isn't too heavy (and yes I put it on in the morning and night!), sits well under makeup and smells nice as well. I've noticed my skin gets so much more even in tone and radiance when I use this frequently.
Just like the Clarins aforementioned product, this will probably always be in my heavy rotation. I keep it by my desk, on my bedside table and in my pocket at work.
I'll have a full review of this coming soon, but I can honestly say this made such a massive difference to my lashes, and so quickly. I went through a particularly stressful time recently that had more than the usual amount of lashes shedding leaving me with sparse spots and this had them grown back much longer than ever before in no time flat!
There you have my top ten skincare products for 2015! Stay tuned for the best makeup and hair from 2015 coming soon, and let me know what your favourite products for the year were in the comments below!
Follow